We have seen a lot of bold moves from different countries and organizations to take part in the global effort to go green. All the way over in Portugal, the Santa Marta hotel has developed a new sustainability policy that centers on environmental preservation. This hotel is actively involved in their local community; it even sponsors and participates in local events and festivities.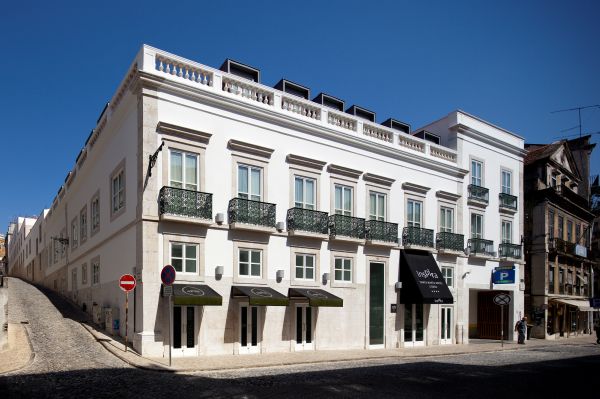 Social Responsibilities of the Inspira Hotel:
The Inspira Santa Marta is a four star hotel based in a typical Lisbon neighborhood; the Inspira management team wanted it to be more than your average hotel and began investing in sustainable strategies that involve top notch technology to develop green operations with an assurance of acting responsibly. Their efforts have been noticed and they have been awarded with a Green Globe certification. The Green Globe Re-certifications has been graciously accepted by the Inspira team and they look forward to improving their compliance score. Nicolas Roucos, General Manager at the Inspira Santa Marta is elated with the re certification and hopes that their team will continue to spread environmental awareness to all who enter their hotel. The Inpira has also taken another step forward and teams up with the APPDA; an organization that supports autistic people and sells things that have been created by the members of the APPDA, with all of the proceeds going towards the APPDA operation. The Inspira hotel has also taken ion the responsibility of supporting other organizations like the LCAO, ABRACO and the Fundacao Osorio de Castro, by helping out in any way that they can. Even the employees at the Inpsira Santa Marta participate in charitable initiatives; the hotel also hosts workshops for environmental concerns.
International Charity Initiatives:
The hotel also supports the Pump Aid; a charity involved in clean water supply and sanitation. This organization helps to build water pumps in many African countries. Guests at the hotel contribute by buying bottles of filtered water; these bottles are then recycled in the hotel. These initiatives have also given the Inspira hotel a competitive edge, given that it operates in niche markets. They have also won the Turismo Portugal Award in 2012 and are conveniently located near the Avenida Liberdade, one of the main streets in Portugal.  The Inspira also has other luxury services like a pre dinner bar and a spa that has sauna facilities, they have over 89 rooms that have been designed using Feng Shui principles to create an energy flow.