Electric vehicles have increased in popularity considerably in recent years and with it, the fuels that power diesel and petrol cars are also becoming less prevalent. While that's great news for the environment, it poses a potential problem for long journeys and road trips where drivers need to know where they can charge along the way.
The good news is that it's more feasible than you might think – in fact, there are numerous locations around the world which are perfect for electric vehicle users. Europe has a wide variety of destinations which provide EV users with a number of convenient charging points to make longer journeys that much easier. Using data from Compare The Market's new study (which you can view here), we've compiled a list of the four best locations in Europe for those driving an electric car for the perfect road trips, with plenty of charging points to make use of and breath-taking views to admire as well.
1. Bergen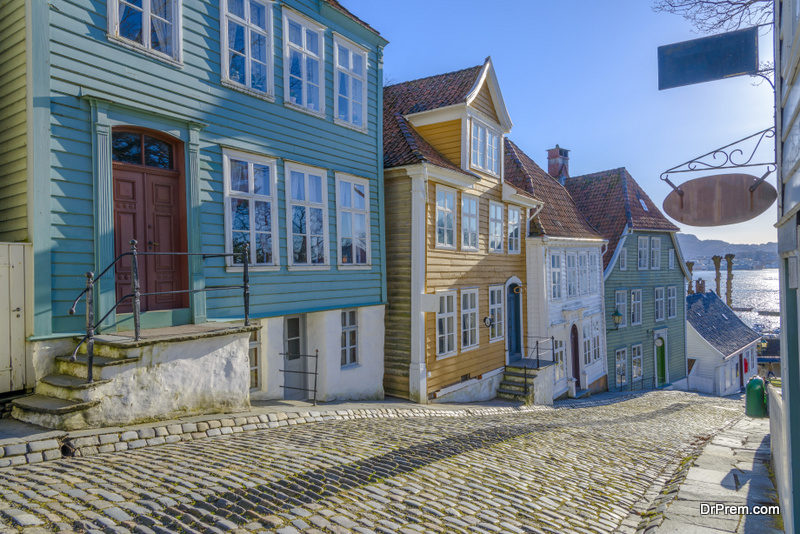 The top location in Europe for driving an electric car is Bergen in Norway. The journey from Bergen to Trondheim spans 434 miles and takes just under 11 hours to complete. Along the way, there are an impressive 132 charging locations, despite the journey only requiring a maximum of two charges from start to finish. Norway is a stunning destination with a number of beautiful attractions to explore, from Fossbergom to Forde which is filled with picturesque villages. When you arrive in Trondheim, you have the beautiful Nidaros Cathedral, Old Town Bridge and Kristiansten Fortress awaiting you, ready to explore.
 2. Scotland 
Scotland is renowned for being a great road trip destination and the journey from Edinburgh to Inverness is particularly striking. From end to end, the distance of this trip is 156 miles and will take you three hours six minutes to complete, with just one charge along the way needed for your electric vehicle. However, you have your pick from 55 charging locations throughout this particular journey, making it easy to keep your car charged at every point of the trip. Scotland is packed with attractions and beautiful highlights, from the Tay Forest and Loch Leven to Queensferry and Perth, as well as the city of Inverness itself providing a wealth of history and culture.
3. Norwich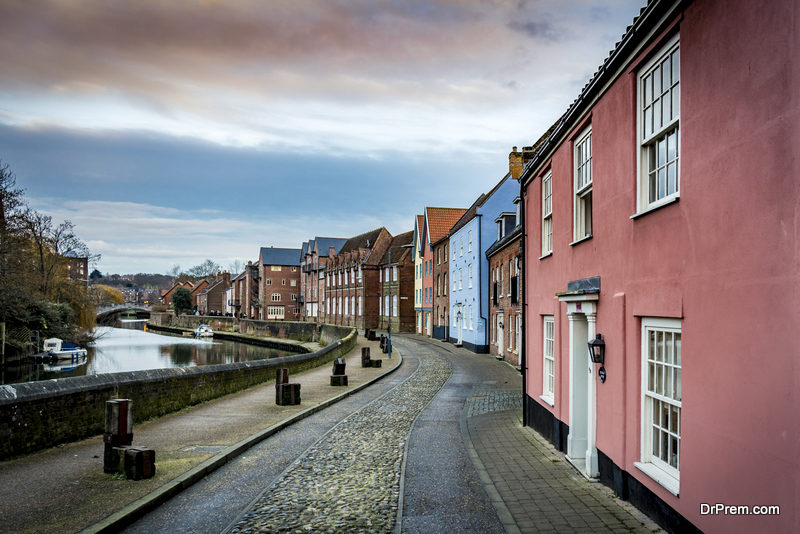 If you're looking for a slightly shorter journey, the trip from Norwich to Lincoln takes less than two hours 30 minutes and offers 33 charging locations along the way. However, if you set off with a full charge you can achieve this distance without needing to charge your car on the way, making it a convenient trip. The journey from Norwich to Lincoln is 104 miles in length and offers several notable locations to explore, including Holbeach and King's Lynn. Norwich itself is a haven of tourist sights and attractions, including Norwich Cathedral and the Sainsbury Centre for Visual Arts, while Lincoln has Lincoln Castle and Lower Town. 
4. Bath 
The drive from Bath to Falmouth spans 200 miles and takes three hours 40 minutes from start to finish, with a more leisurely pace taking closer to four hours if you want to admire the scenery along this route. It requires just one charge along the way, but there are 65 charging locations to choose from, making it a great destination for electric car drivers. From Bath to Falmouth, there's a number of destinations to check out if you want to explore the area in more depth. The likes of Truro, Topsham and Weston-Super-Mare are all situated along the way, in addition to the Romanesque architecture of Bath itself at the start of your trip.
Article Submitted By Community Writer