Segways and other portable vehicles similar to it are quickly becoming popular. It's because of two major reasons. First, they are perfect for those requiring mobility aid and those who want to explore places like museums and parks. Second, almost all the Segway designs work on electricity. They are sustainable and don't generate any pollution. Here's a list that includes popular Segways like Taurus and other vehicles. Check them out.
Taurus – A self-balancing Segway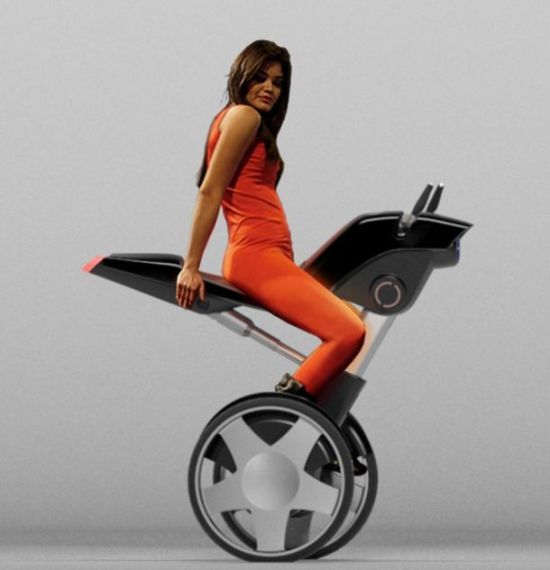 Eco Factor: Concept vehicle powered by electricity.
We've reported about some pretty weird vehicles in the past too, and here comes another one for you. This weird machine has been designed by Erik Lanuza, who thinks that the only way to get rid of the traffic problem is to design vehicles that are compact and clean. Dubbed the Taurus, the vehicle has been designed as a modern Segway that according to some makes you feel like riding a bull.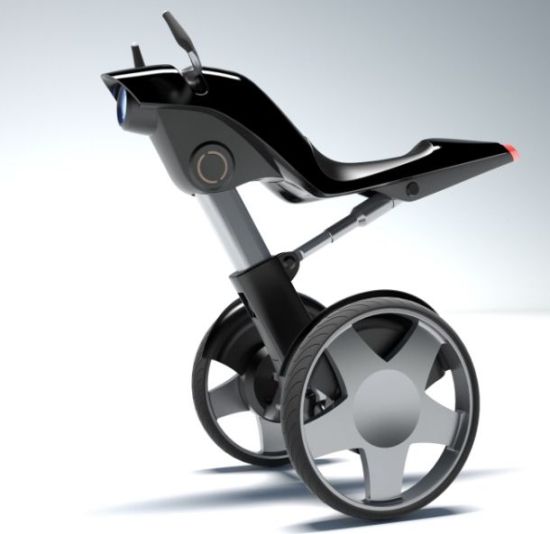 When driven, the vehicle balances on two wheels and turns when the driver leans to one side, while for braking the driver has to lean backwards. The Taurus concept has been developed to be powered by electricity for zero-emissions.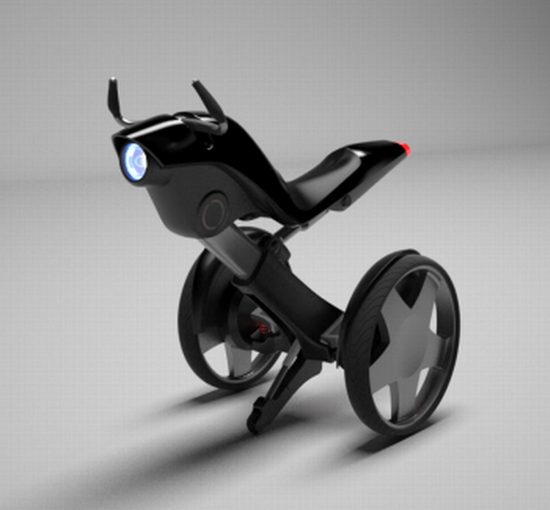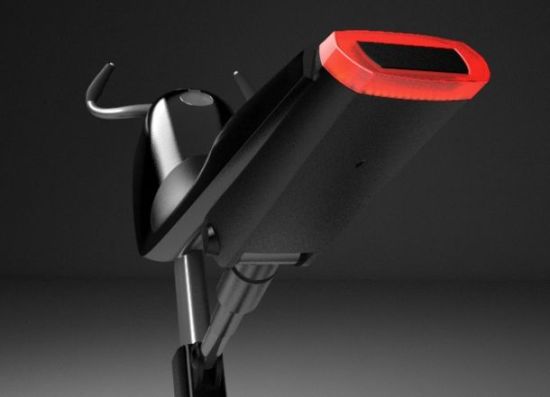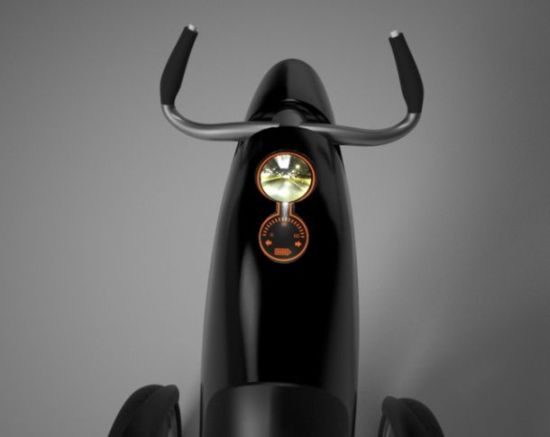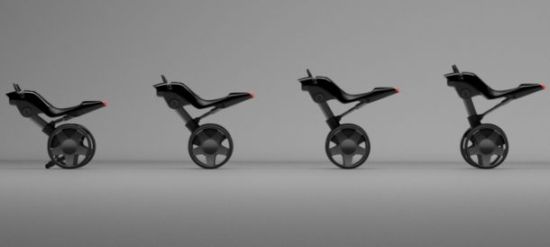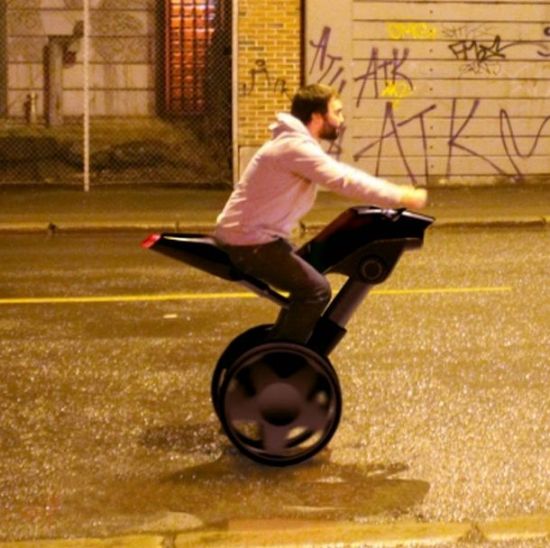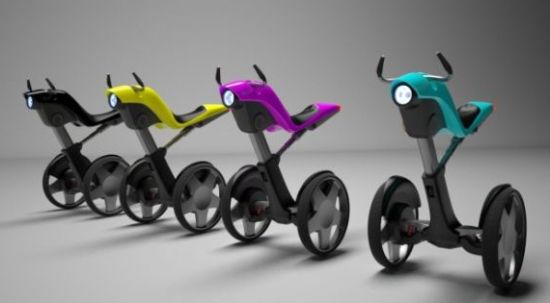 More clean energy vehicle concepts like Taurus Segway
1. Single-rider electric vehicle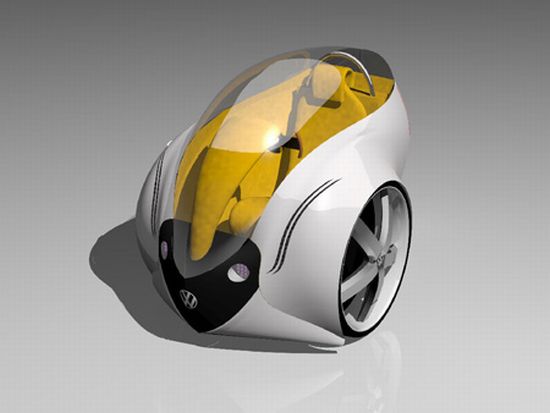 Eco Factor: An all-electric vehicle that integrates the concept of Segway with an electric car to give you a clean and comfortable ride.
This compact and clean electric vehicle is being dubbed as the "Concept Vehicle for 2020," but we would sure like to see this on the road a lot earlier. Designed by Sergio Luna, this concept car throws away the unnecessary aspects of modern car design and uses a pod-like exo-skeleton to create a space-conscious vehicle for future roads. It has space for only one rider, and that is perfect with the way most modern urban commuters travel to work each day. It has four electric motors with each wheel holding a couple. The concept takes its inspiration from a Segway and extends the basic principle to a car. Sleek, simple, clean and compact – this is surely a car of the future.
There is nothing that is apparently bad with this future design. Now we only hope his one sees some daylight and one day gets to production stage. The design of Sergio Luna surely merits at least a prototype.
2. GM's EN-V all-electric concept vehicle
Eco Factor: Zero-emission concept car powered by electricity.
Hailed as General Motors' most significant concept since the Chevrolet Volt, the company revealed the EN-V concept that has been developed with GM's Chinese joint venture partner SAIC. Three variants of the car have been designed, dubbed the Xiao, Jiao, and Miao. All three variants have been based on the same mechanical platform.
Each variant seats two occupants side by side and has a wheel on both ends of the lateral center line of the car. Each of these wheels is powered by a 3KW electric motor that draws power from a lithium-ion battery pack.
The company states that the EN-V will be able to reach a top speed of 25mph and have a range of 25 miles. These figures might seem too little, but according to GM they will be sufficient to make the car suitable for use in traffic-jammed 21st-century cities.
While the design of the car has been based on Segway mechanicals, the only difference here is that the vehicle gets balanced by a series of gyroscopic sensors. The EN-V is also capable of both "vehicle-to-vehicle" and "vehicle-to-network" communication, and can read, interpret and understand both its location and the road ahead using its GPS system, as well as various transceivers and cameras on its body.
3. PUMA – A two-wheeled urban vehicle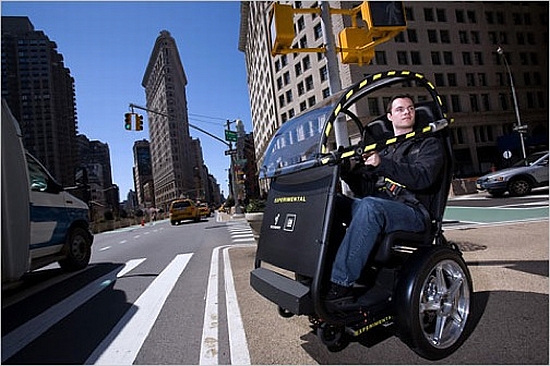 Eco Factor: Two-wheeled car runs on electric engine.
Auto giant GM has teamed up with Segway to develop a two-seater, two-wheeled electric car, which will be able to reach a top speed of 35 mph and an operating range of 35 miles on a single charge. Entitled "PUMA" or Personal Urban Mobility and Accessibility, the car is designed to be zippy, safe, inexpensive and green. The cars would also make use of a vast communication network, which would allow vehicles to interact with each other and hence prevent crashes from happening.
Weighing just 300 pounds, the extremely compact car utilizes Segway's two-wheel balancing technology to keep you from tipping over. The companies have not stated the price PUMA might come for, but they've claimed that the final version of the car would be so cheap that you could literally buy four PUMAs at the cost of an average car.
Being small in size, the car would definitely be easy to maneuver in heavy traffic. However, since the car is open on its sides, driving it on a wet day might not be that easy.
4. Ewee 2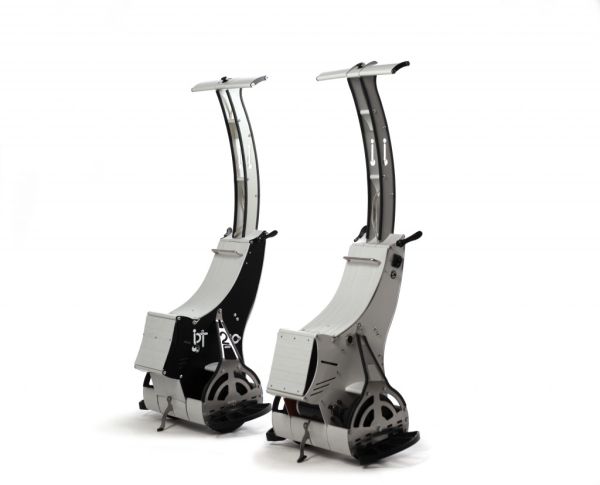 The French manufacturer Ewee has been trying to take on Segway for a while now with its own production and they have now come out with the Ewee 2. We have always loved Segways for their design and the fact that they are all-electric and hence provide for a clean medium of transport, even though it is for very short distance, is surely an added perk. But it seems that the new model is no great improvement from the first model released by the Ewee.
It comes with the same 500W battery that came in the first version of the Ewee and has the same top speed of 16 km/hr and has a range of 8 km. You still need to hook it up for charging for about 3 hours to get it completely juiced up and all of this definitely is a letdown as you would expect an upgraded model to bring a bit more in the pace and performance department.
But it does shed weight compared to the previous Ewee model as Ewee 2 drops 3 kg as it comes in at 22 kg and carries a lot more weight. The newer model can carry around 115 kg and seems a lot more secure with wider wheel base. All of this will cost you around € 1,890 and that too seems a bit steep for a Segway model that offers nothing special both in terms of form and function. While the performance aspect is understandable, surely could have put a lot more behind the styling of the Ewee 2. For those interested though, it will be available in red, white and black by the middle of next month.
5. All-electric Honda Rogue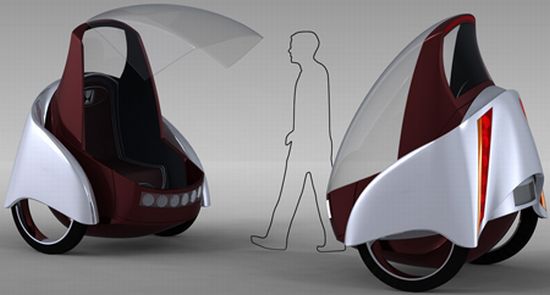 Eco Factor: Zero-emission concept car powered by electricity.
Taking inspiration from the Segway and GM's P.U.M.A concept car, auto designer Jon DeGorsky has come up with the Honda Rogue. The Honda Rogue is powered by electricity and has been born out of the assumption that this vehicle would grow into something much more in the future.
The vehicle is controlled by a remote control, much like that of a modern-day Wii gaming system. The interior is designed to carry one person comfortably. The electric engine makes the vehicle an environmentally friendly way to get to school or work.
6. Self-balancing unicycle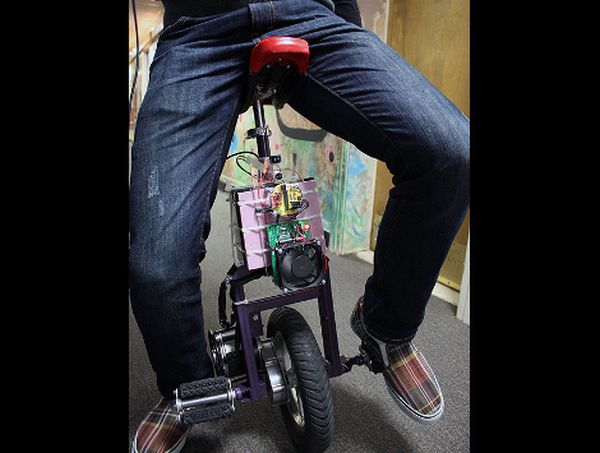 An MIT student has created a self balancing unicycle that somewhat mirrors the Segway personal transporter which was introduced about a decade ago. This 'do it yourself' project was dubbed by creator Stephan Boyer as the Bullet. However even at first glance, the transporter appears to be a long shot from commercial personal transporters like the Segway. Realistically enough, the creator himself would perhaps not consider it much more than a lightweight and portable campus transport device. He admits that commercial devices such as the SBU from Focus Designs is a much more efficient and marketable option.
Completely a DIY project, the design of the Bullet mirrors that of a unicycle. The video shows the device to be moderately fast and efficient when handled properly. The transporter, however, lacks quite a few essential features when compared to commercially available unicycles.
The most glaring feature missing, as obvious from the video, is side to side self balancing. The Bullet's self balancing capabilities are restricted to only forward and backward. The machine also lacks the factor of safety at present on commercial personal transporters.