Solar powered vehicle concepts have been creating buzz for quite some time now. When these vehicles would come in production, they will use the energy of the sun absorbed by photovoltaic cells fitted on the exterior frame to move around. Without sunlight, these vehicles would need to rely on the energy stored in their batteries.
Therefore, when the news of a solar powered submarine started making the rounds, it caught everyone by surprise. How could a vessel move underwater on solar power when it does not receive heat of the sun at all? Well, that is where the Goldfish sprang as a surprise.
Goldfish Solar Powered Submarine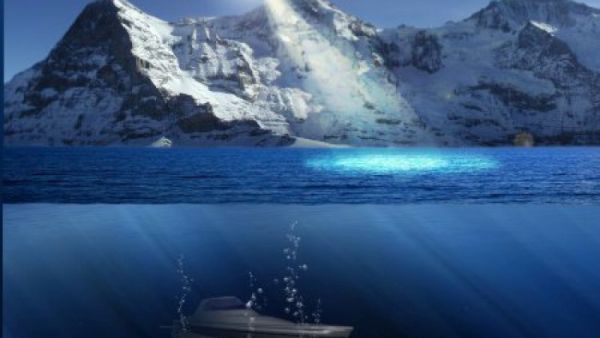 Goldfish is a solar powered submarine designed by a Swiss energy company called BKW FMB Energie. The concept features a 30-meter long submarine that would accommodate 24 people simultaneously. The submarine would be able to descend to depths of over 300 meters on nothing but 30 kilowatts of electricity entirely derived by solar power. So how is this possible?
Solar Array Design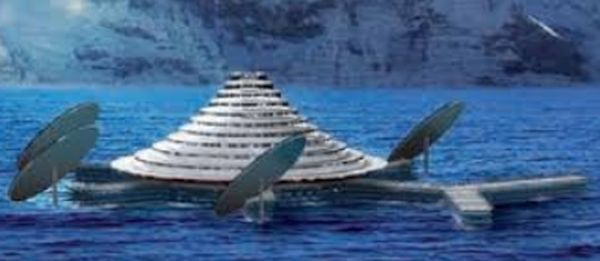 The secret of the Goldfish's successful underwater voyage is, in fact, a floating solar platform that features five satellites fitted around a central hub. Shaped like a water lily, the floating platform act as a charging station for the submarine, in addition to serving as a dock for passengers to get on or off and a supply center. The five pontoons surrounding the hub are fitted with solar panels and spread over a total area of 300 square meters.
The electricity generated by the floating platform would be used to charge the Goldfish submarine in between trips and maintain the platform's position via GPS, and power applications situated on the shores of Lake Thun.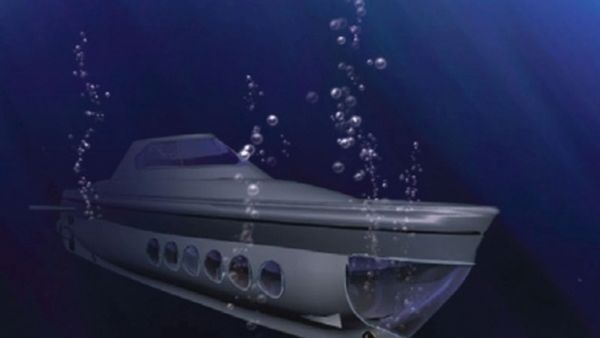 Guests would be brought to the floating platform via a solar powered shuttle. They would then be able to board the Goldfish that can remain submerged underwater for over 30 minutes or so.
The company, for now, has decided to test the submarine for underwater rides in Lake Thun. However, it has announced plans of adopting the same design for wider applications like the Sydney Opera House in Australia and other similar waterfront properties.

Swiss based company BKW has announced the launch of its solar powered submarine Goldfish that can travel underwater using only solar power. A floating platform above the water would serve as the charging station for the submarine as well as a docking station for guests to board it for underwater rides.