As people have become more conscious about the environment, they are looking for eco-friendly solutions for reducing pollution. A home is a necessary part of our life but at the same time, it can cause serious pollution if not made sustainable. For this endeavor, we have to choose more eco-friendly materials while building our homes and ensure that those materials last for a long time.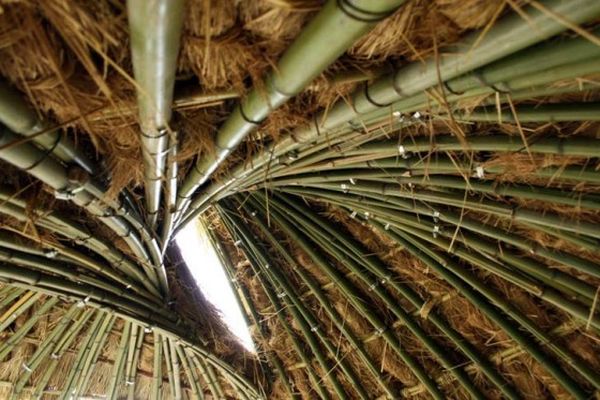 Bamboo is often deemed to be one of the most eco-friendly materials. It's qualities make it a good choice, and it has been extensively used for several purposes. Architects are using it along with other organic and eco-friendly materials for making houses. In the following a list of the best bamboo houses has been given.
The bamboo houses to prevent flood damages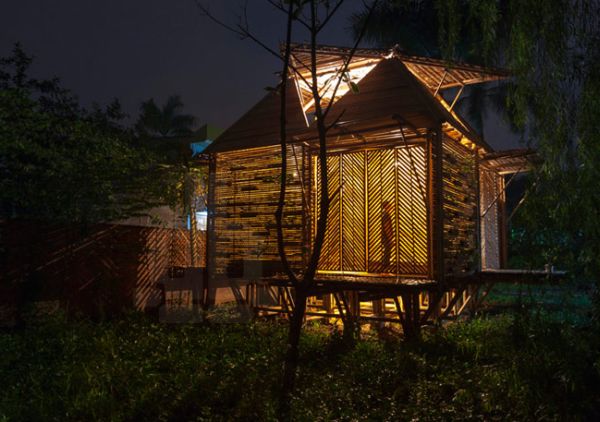 Natural disasters like flood are a common occurrence in Southeast Asian countries like Vietnam. To prevent natural calamities from ruining human lives, a Vietnam based architecture firm called H & P Architects has developed a constructional design. The bamboo made houses will be used as shelters for the flood victims who have lost their houses to nature's whims. The base of the bamboo houses have been made with empty oil barrels. These houses are properly anchored at one place for safety.
Bamboo dome shelter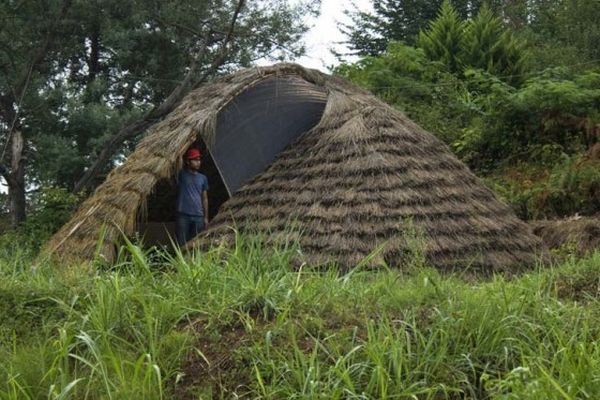 Founded by Iranian architect, Pouya Khazaeli, Raistudio is an architectural firm with a difference. It has recently designed and built the Bamboo Doom Shelter, which resists both earthquake and hard blowing wind. Rice leaves have been used at the roof and bamboo makes it both eco-friendly and sturdy. Bamboo mats have been used on the floor for comfort.
Butterfly bamboo homes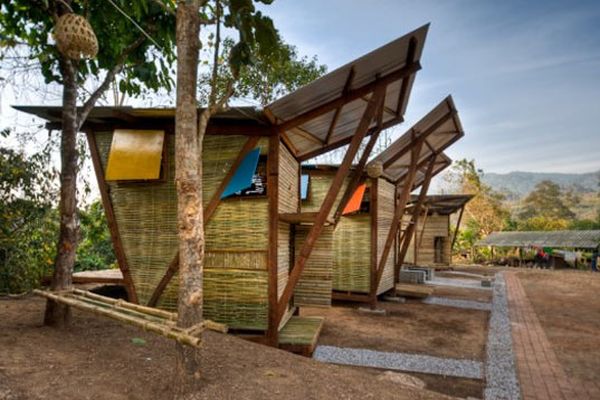 The desire to provide proper homes to Karen refugees led a team from TYIN Tegnestue in building amazing butterfly like bamboo homes. These homes provide growing refugee children a place to call their own. The roof of the house can be flipped open. Repurposed tires have also been used for making this eco-friendly structure. The roof includes the facility of rain water harvesting.
Bamboo shelter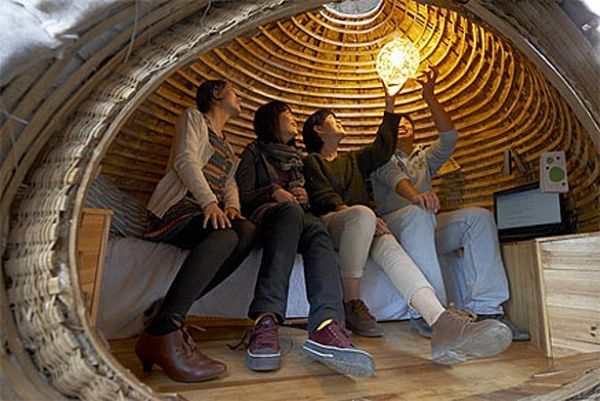 The magnificent egg like bamboo shelter has been made using strips of bamboo. The architects have brilliantly achieved the texture of a bird's nest by utilizing bamboo. There is an opening on the top from where natural air and light both passes through the shelter.
Summary
Bamboo is a versatile and sustainable building material, which we can use cleverly for making houses. Architects around the world are busy exploring the capabilities of bamboo as a building material.