Gone are the days when alternate sources of energy were clumsy and a burden not just on the pocket but also on the eyes. Modern technology has ensured that solar energy is harnessed in ways that appeal to a generation which likes gadgets, sleek, smart and ergonomically crafted. The "Solar Tree" installations outside the parking lot of Discovery Place are a case in the point with everyone in the area pausing for a moment and giving the two 20-foot installations a look of admiration and inquisitiveness.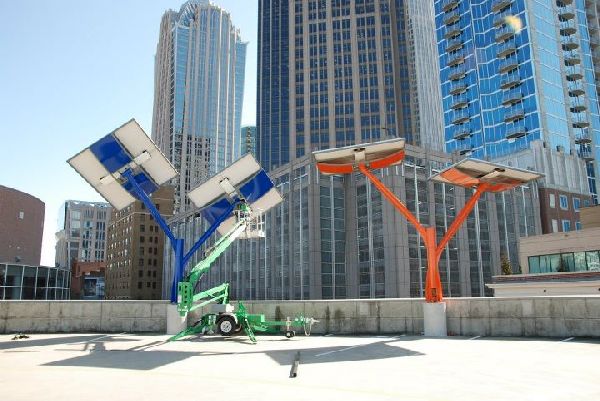 An initiative taken up by Bosch Solar Energy along with the help of Spotlight Solar which helped with the design of the trees for the solar panels, this new installation is not only educating the local community regarding the benefits of clean energy, but is telling them that they can go green while still staying chic. The trees utilize Bosh's high performance photovoltaic panels at the top to convert sunlight into power for Discovery Place.
The simplicity of the design, the way the Solar Trees do not occupy too much space, how the fit into the urban landscape and the reduction in electricity bills that they offer should encourage more individuals to turn to solar power for both domestic and commercial needs. Considering the vast roof space that goes waste across the globe, photovoltaic installations might be the easiest way to ensure we reduce our reliance on conventional grid power.
The Solar Tree installation at Discovery Place will power the electric vehicle charging station and also an educational facility in the vicinity, once again proving to the world that it pays to go green.
Via: Noodls