Owning a yacht is certainly an expensive affair, both monetarily and environmentally. However, if you can push your budget a bit mote and invest in one of the eco yachts, you can make your sail at least ecologically sustainable. Designed for personal as well as commercial purposes, modern yachts come equipped with modern luxuries to ensure optimum comfort and style for sailors. Here we have listed some of the most worthy solar powered yachts to let you float on waves in style.
Solar Yacht by Novague Studio: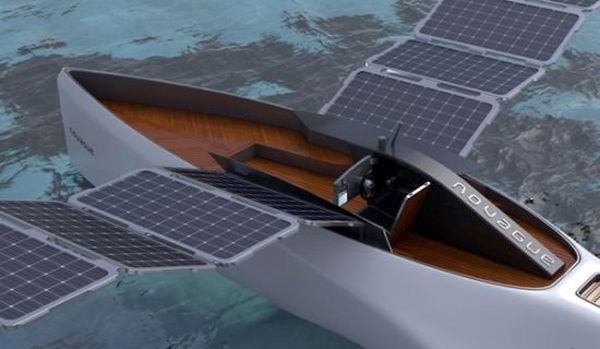 Designed to eliminate oil and toxic waste from seas and oceans, the Novague yacht by designer Petr Novak presents a unique, futuristic design to make your stylish and sustainable. Comprising two wings, one on each side, with solar panels that expand to capture solar energy and power the electric engine running on batteries, the solar yacht features an aerodynamic design to reduce the drag and enhance the performance of the propulsion system. When the solar panels expands, the yacht gives way to its organic shape and looks more like a seabird on the hunt.
Kira Hybrid Yacht: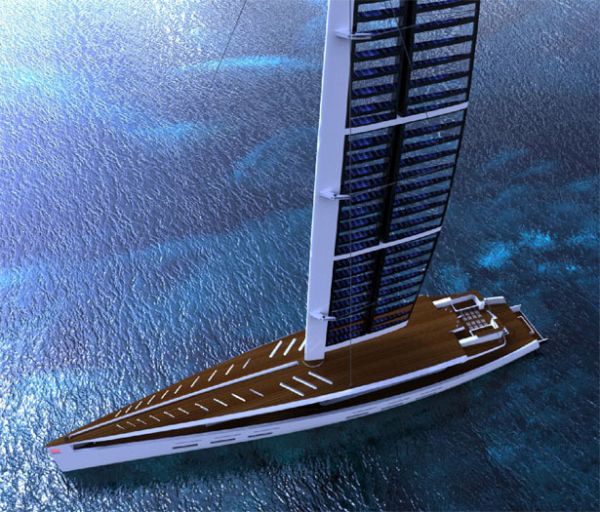 Bridging the gap between motorized and sail yacht, the Kira is a hybrid yacht that features a simple and minimal design to enhance the performance. Measuring 40 meters (131 feet) in length, the hybrid sail-yacht features computer controls and just requires one crewmember for a safe and smooth sail. The designer has modified the lead in the keel to form the powerful battery that generates power from the sail with built-in solar cells to make the vessel carbon neutral.
Helios Solar Powered Yacht: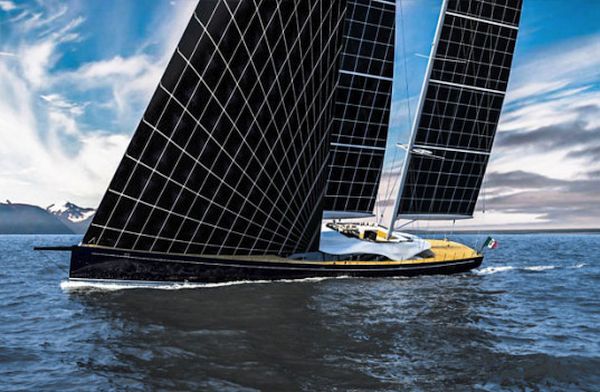 Designed for Young Designer of the Year 2015 contest, the Helios by Italian designers Alberto Franchi and Marco Ferrari is a sailing yacht that runs on solar power to allow a emission free sail. Generating power from flexible sails, featuring solar cells, made using silicon, the 180.5-foot long yacht is big enough to accommodate up to 10 guests and 8 crewmembers comfortably.
Iris Yacht: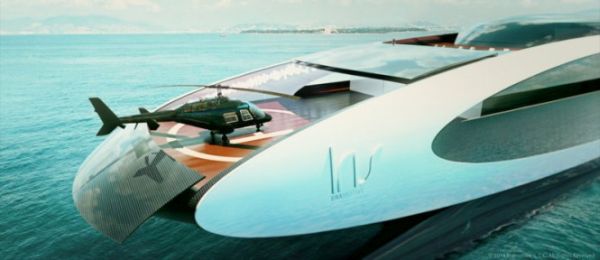 Essentially a series of yachts in three different sizes, measuring 148-foot, 246-foot and 418-foot in length respectively, Iris yacht concept comes with retractable solar wings that generate enough power to propel even the 418-foot long version at 10 knots. The best part is that the owners can customize the yacht to their likings, as they can opt for a movie theater, library, garden and even basketball court. For luxury car lovers, the 418-foot version can also accommodate a nine-car garage.
Solar powered yachts can be expensive, but they do offer a sustainable sail that not just gratifies sailors but also the environment as they unlike motorized yachts does not leave any oil and toxic trash behind that affect the marine life.