Contemporary means of personal transportation, especially those powered by fossil fuel, release a big chunk of toxic gases, including carbon dioxide, into the environment and cause serious issues like air pollution and global warming. Even though replacing these vehicles is neither feasible nor desirable, we seriously need to look for sustainable means of transportation to make the earth a better place to live. However, despite all odds, many automobile designers and companies are working on sustainable means of transportation to allow cleaner, greener commutation. Here we have listed some of the most creative yet practical solar powered cars that will change the way we commute for good.
Stella: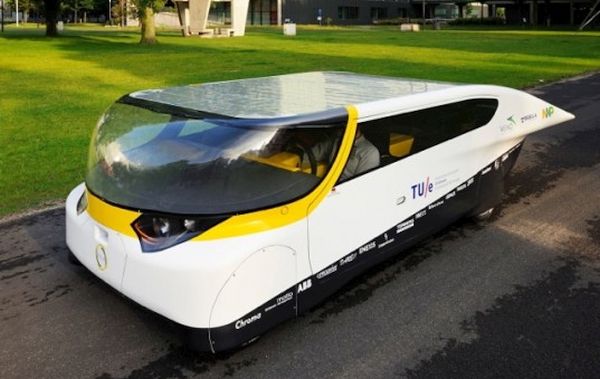 Created by a Dutch group, Solar Tam Eindhoven, Stella is first family car powered by solar energy. Capable of moving 500 miles (around 800km) on a single charge, which can increase if you drive the car in sunlight, the solar powered family vehicle can reach the top speed of 80mph (about 130km/h). Developed at Eindhoven University of Technology, the lightweight solar car comes equipped with a tablet to track traffic lights and alert the driver. Mounting 1.5-kilowatt array of solar cells on the roof to generate energy on the go, the wedge-shaped electric car includes a steering wheel that expands when it reaches close to the top speed.
Sunswift eVe: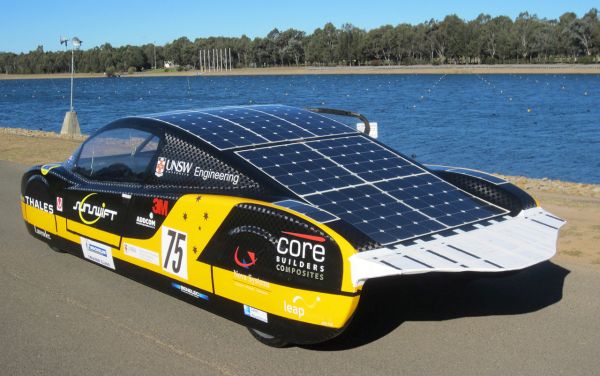 Developed by a team of student at the University of New South Wales, Australia, the Sunswift eVe is an electric car that generates power from solar energy. Capable of maintaining an average speed of over 62 mph (around 100km/h), the electric car offers a drive of more than 500km on a single charge, though it has to be verified by the Fédération Internationale de l'Automobile. Weighing around 499 kg (1,100 pounds), the two-seater also features silicon solar cells to power the built-in a Lithium-ion battery. The carbon fiber exterior provides complete protection to the passengers within.
SERve: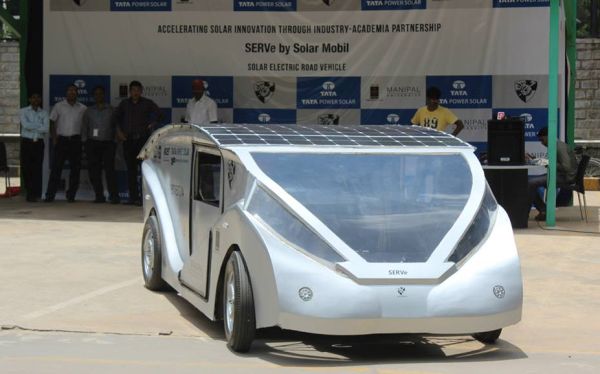 Build by a team of students from Karnataka's Manipal Institute of Technology in India, the Solar Electric Road Vehicle (SERve) is a two-seater car that as the name suggests runs on solar energy. Generating power from solar panels, offered by Tata Power Solar, the sustainable car could maintain a speed of 60kmph over a distance. Weighing around 590 kg, SERve incorporates curved solar panels to maintain the aerodynamic design of the vehicle.
Even though in nascent stage, solar cars can be a great option to replace the mode of commutation running on fossil fuel and reduce air pollution due to excessive carbon emissions by contemporary vehicles.