Imagine a person connected to the Internet via a Smartphone plugged on to a solar tree. This is really happening in Israel where the broad leaves of the tree are actually solar panels that can provide multiple advantages, such as drinking fountain, USB outlets, electric outlets, and Wi-Fi, to the passers-by.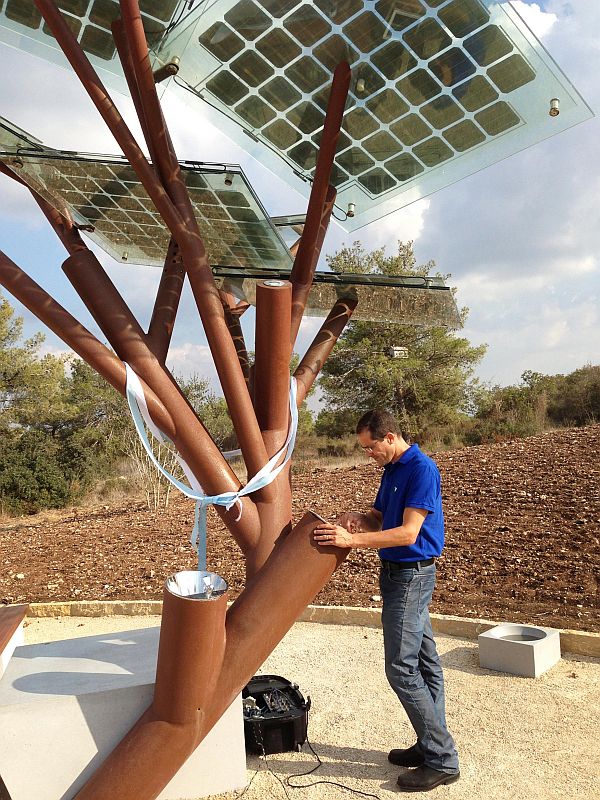 If you go to the nature part called Ramat HaNadiv in Northern Israel, you will see many willows, pine and oak trees along with the unique solar powered tree. All trees get their source of nourishment from the sun, but this one is entirely different. It has a metal trunk and some of its branches provide shade, together with USB and electric outlets.
Michael Lasry is the brain behind this invention as he wanted to develop a novel way of making solar energy more accessible to people. The idea is that these trees will invite more people, as they can sit under the tree instead of heading towards coffee shops. The Israeli company behind this innovative tree, Sologic, is now aiming to penetrate the countries like France and China, along with the smart cities of tomorrow. One solar tree of the Acacia species would cost around $100,000. The tree is virtually an amalgamation of green energy, convenience, art and a sense of community spirit.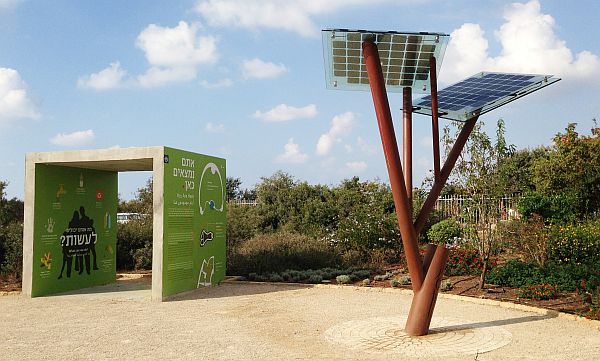 Inaugurated and installed recently, this tree has seven panels and the capacity to produce nearly 1.4 kilowatts of energy that is enough to power 35 laptops. Adding to that the battery can also store enough power to light up the area during the night and provide excess power along with backup during cloudy days.
In fact, these solar trees not only look aesthetic, but also be a great alternative to the solar panel fields that look a little unsightly in deserts and across rooftops. Despite being an innovative thought, the solar tree has its limitations, as it cannot be used for large-scale power generation. Adding to that, it is also quite expensive. Nevertheless, it is a great way to bring young people together in the open.
These futuristic solar trees would also be incorporating some other features, such as air moisture condensation and touch screens, to make them more high-tech. There is also a plan to incorporate cameras that can connect the people sitting under solar tree in one country to the people resting under similar solar tree in another country.