Just like the old saying that necessity is the mother of invention, a groundbreaking new innovation has emerged in the form of solar powered traffic noise barriers. Noise of heavy traffic creates sound pollution for the surrounding residencies and businesses. This is why noise barriers are used alongside of the busy roads and highways.
In a bid to give a twist to the simple and dull looking noise barriers, Michael Debije, a Dutch researcher has created the solar powered noise barriers. Hailing from Eindhoven University of Technology, Debije has found noise barriers to have more scope than just resisting sound pollution. His solar powered noise breakers generate solar energy, which can be used for improving the city infrastructure.
The tests are going on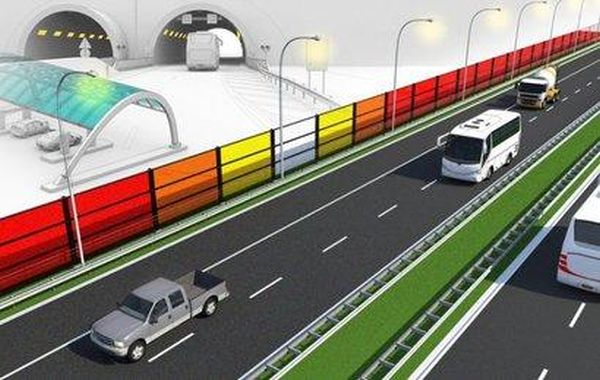 Image Source : Img.Deusm.Com
Two of the solar powered noise breakers are being tested on the sides of the A2 highway located near Den Bosch in The Netherlands. The practical testing project was launched on June 18 to evaluate how beneficial the solar powered noise barriers are. Before using it on a large scale, the authorities are analyzing the financial and environmental impact of the noise breakers.
The LSC panels created by Michael Debije are a part of this testing. The yearlong testing will help in determining how well the solar powered noise barriers are capable of generating solar energy and what kind of maintenance it needs.
How does it work?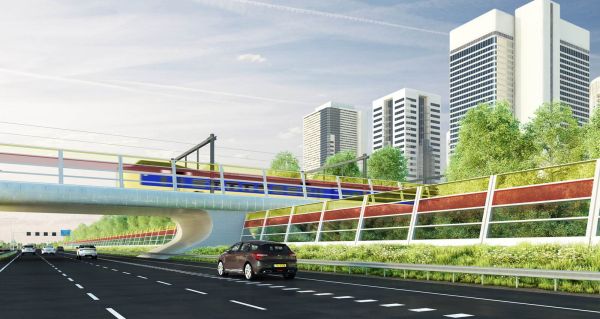 Image Source : Heijmans.Nl
The traditional noise barriers are not at all pleasing to the eyes. They are necessary objects because traffic noise spills into the surroundings and create disturbance for local dwellers and businesses. The colorful solar powered noise barriers will beautify the sides of the highways and offer good protection to the local community from sound pollution.
The luminescent solar concentrators or LSC are translucent and colored at the same time. When it receives the sun light, it bounces it to the edge of the panel. It helps in concentrating the solar energy and focusing it on the solar panels.
Changing the urban landscape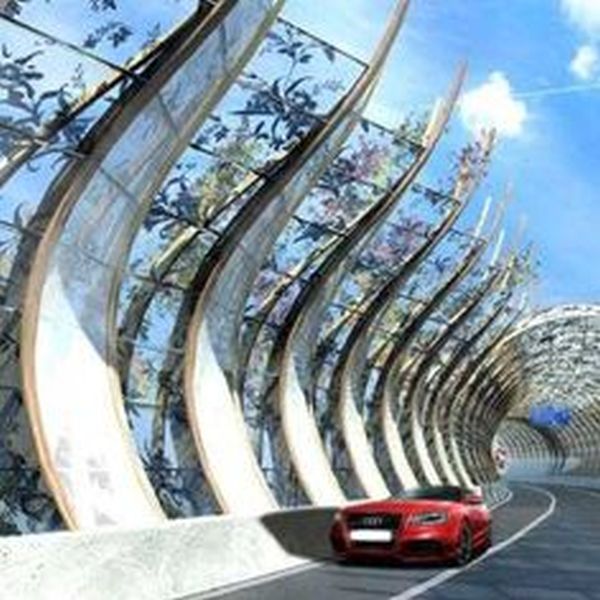 Image Source : Pinimg.Com
The attractive LSC can be used in different ways for improving the city infrastructure. Debije who works in the department of chemical engineering and chemistry has worked for years in developing this new technology.
According to him, the major benefits of using LSC are low making cost. It can be produced all over the world. The solar panels of these noise barriers work in cloudy days as well.
Solar powered noise barriers are being tested in Netherlands for beautifying the city and at the same time producing solar energy at low cost.