Shipping containers are massive and so strong that they can transport almost anything. But, when they get discarded and remain no longer in use, it seems difficult to destruct them. A greener alternative for these waste containers is to recycle and utilize them as building blocks of houses or construction units for buildings. If you cannot digest this idea, it can be evident by checking out a range of buildings that are amazingly designed using these shipping containers. Some such container-built houses have been further described about.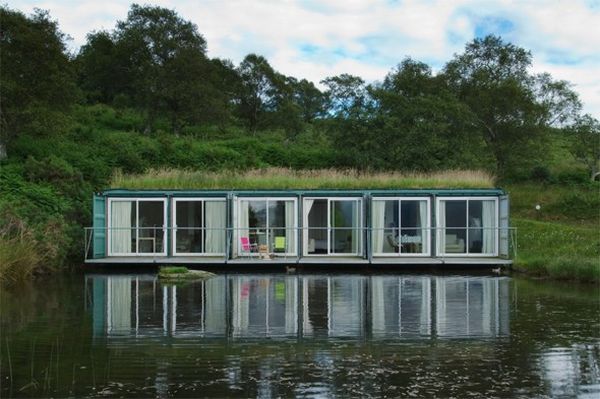 Cove Park in Rosneath, U.K.: Since 2002, there have been several housing units built at this location using shipping containers. This is an amazing location to base a container house on. The whole building developed in Cover Park by Urban Space Management includes three accommodation units created in 2002 and additional three studios and three residential units developed in 2006.
WFH House in Wuxi, China: Built by the architectural firm 'arcgency,' this house is carved out of three steel shipping containers. These were used to give a steel frame to the building that was covered by a bamboo façade. This sustainable housing structure includes permeable paving, skylights, a solar roof, and a rainwater collection system.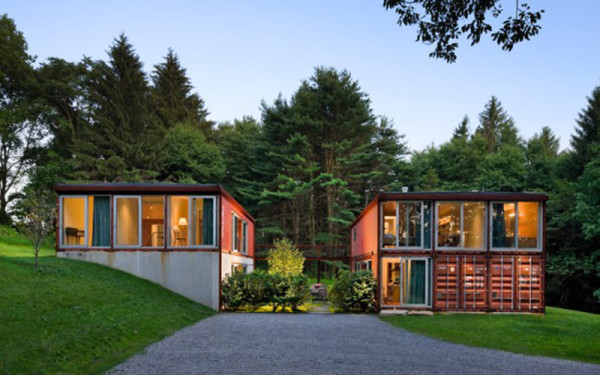 Kalkin's Shipping Container Homes in New Jersey, USA: Architect Adam Kalkin has very beautifully designed and developed his own houses out of recycled shipping containers. He has utilized the cost-effective durable containers to their best and has created a living place that can beat any lavish bungalow. While it looks like a single container unit from outside, but entering the inside part through the sliding glass doors displays its real beauty. The structure has been divided into levels and includes various individual components, giving the feel of subunits. This aesthetically unique house has everything you would want in a modern home, ranging from a kitchen and bath to a bedroom and living room.
Redondo Beach House in California, USA: Peter DeMaria designed this two-storey container house using eight recycled shipping containers. The house is built according to the Uniform Building Code and is the first two-storey container dwelling to do so.
Prefabricated Shipping Container: This prefab container's design has been made by One Cool Habitat. There is an open layout used while building the units. So, these can be personalized. It is so light that it can be shipped to any location in the world.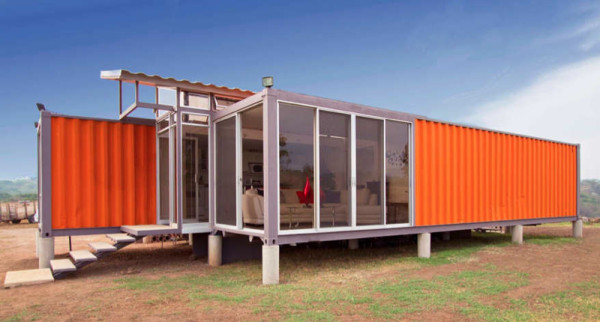 Orange Container Home in San Jose, Costa Rica: Designed by Benjamin Garcia Saxe Architecture, this orange-colored container home was built for the firm's clients. The roof connecting the two containers used in the house has been created out of scrap metal. The house offers a marvelous view of the natural landscape.