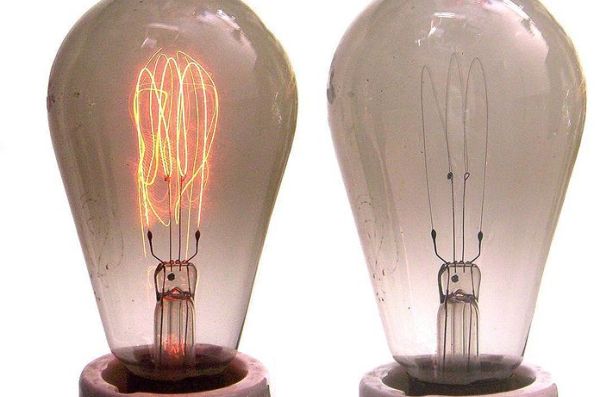 Incandescent bulbs have been spreading light in our lives from the past many years. These have been used for decorative purposes, like in a lamp, or as portable lights, etc. Every year a large number of light bulbs burn out and end up in landfills. Most people are replacing this form of light with energy saving options, therefore, leaving us with heaps of discarded and useless bulbs. With a little creative streak these old and burned out incandescent bulbs can be used to make a variety of decorative and useful items.
Potus Pot by Natalia Hojman and Angeles Estrada Vigil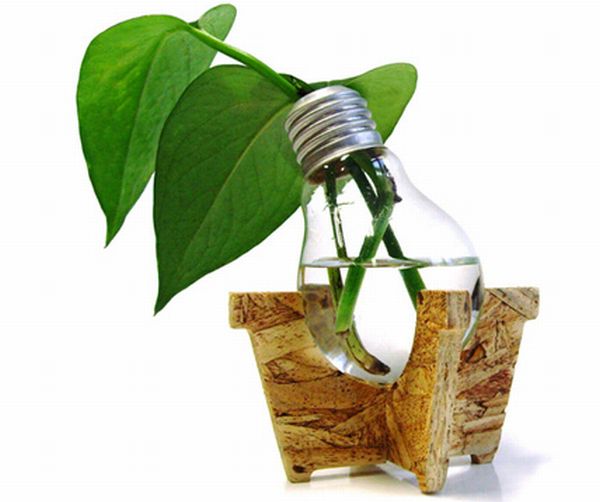 Are there a few incandescent bulbs lying in your store catching dust and you just don't know what to do with them? Have a look at the Potus Pot designed by Natalia Hojman and Angeles Estrada Vigil to make good use of thrown away bulbs. The artists swap incandescent bulbs into recycled bud growing vases with an OSB base. Potus Pot comes neatly wrapped in the packaging that the bulb originally came in. This makes the creation quite eco friendly and will be perfect for small homes.
Recycled Light Bulb Hanging Vases by Esprit Cabane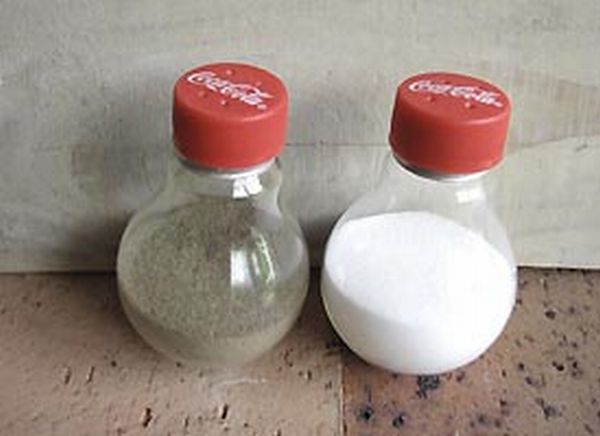 If you have just replaced all the incandescent bulbs at your place with energy saving bulbs and have no clue how to use the ones left behind, then read ahead. Why not convert them into hanging vases or a pair of salt and pepper shakers? Place your favorite plant inside the stylish vase and hang it anywhere in the house. This will give the area a touch of vividness as well as freshness or fit plastic caps from a soft drink bottle after piercing holes in it for making salt and pepper shakers.
Light Object Kits by Bulbs Unlimited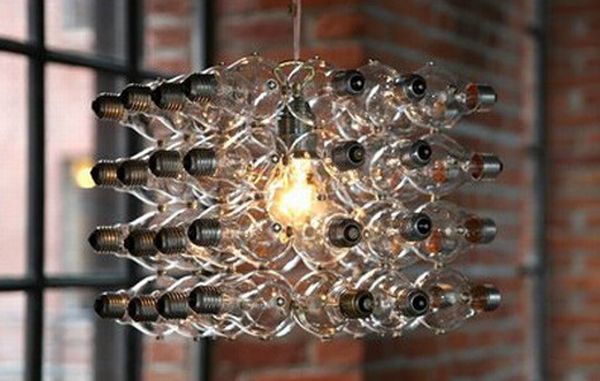 Bulbs Unlimited has vowed to recycle old incandescent bulbs and turn them into impressive lighting objects. They have come up with Light Object Kits, which will help you create pendant and table lamps from old bulbs. The kits will let link discarded bulbs just like Lego pieces. It will help you place light bulbs precisely and you craft various shapes with them. So, make your own designer lamp without harming the environment with the Light Object Kits.
Ornaments From Old Light Bulbs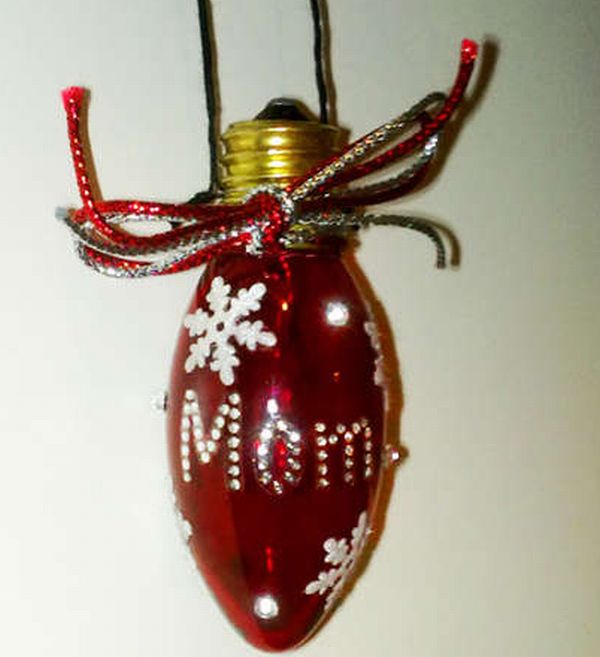 If you are thinking of discarding those incandescent bulbs, then its time you give it another thought. It's time you grab those bulbs and make personalized ornaments using them. The process of making recycled pieces of jewelry using old bulbs is not at all difficult and is definitely affordable. Embellish them as per your taste and make fun ornaments, which are clean and green in nature.
Fish Tank Light Bulb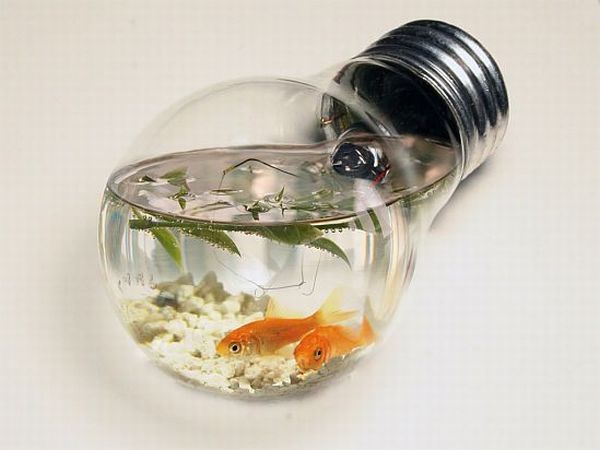 Give fishes an eco friendly home in the form of a fish tank made from a light bulb. Christened the Aqua Bulb, it is definitely unique and cool. The unusual idea will help save money as you won't have to invest in a pricey fish tanks. Shift your cute looking goldfishes into the Aqua Bulb and see how they relish the spotlight.