The vast amount of plastic in the world today has led to people turning to more eco friendly options. Plastic bags and bottles (plastic in any form), should be used as little as possible as plastic takes 500-1000 years to decompose, and causes toxic plastic pollution. We use the ubiquitous plastic bags without a thought, as we have grown used to them. According to studies, we need to change our ways and stop using plastic at every opportunity. Why not start with something small, such as reusable shopping bags? Through Ecofriendly reusable shopping bags we can be start living an environment friendly life without compromising your lifestyle. You can step out in style with bold and bright totes or chic reusable grocery bags. Let's take a look at the benefits of replacing plastic bags with ecofriendly bags:
Why use reusable bags?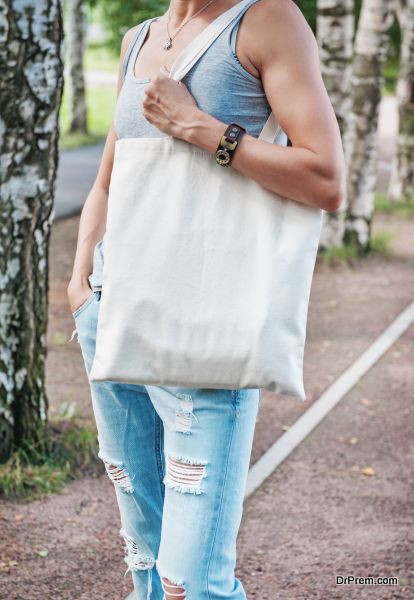 According to studies, the entire's world's coastline can become inundated with plastic waste, by 2025. This is a reality which no one wants to face, but if we continue at this rate, there will be a day when you will no longer be able to use the lovely beaches. Millions of plastic bags also fill up the landfills; this causes harm to the environment. They take hundreds of years to break down, and in that time, they flood and block drainage systems. Usually, thinner bags decompose faster than heavier ones.
Replacing plastic bags with ecofriendly bags is a small step in the right direction. Alternative bags are now available due to government bans on plastic bags. You can also reuse plastic bags themselves a number of times before disposing them. You can store things in them, use them again as trash bags or grocery bags, or send them for recycling.
This would also reduce the amount of plastic thrown annually into dumpsters.  Of course, completely avoiding plastic is the best solution for the planet.
Types of reusable shopping bags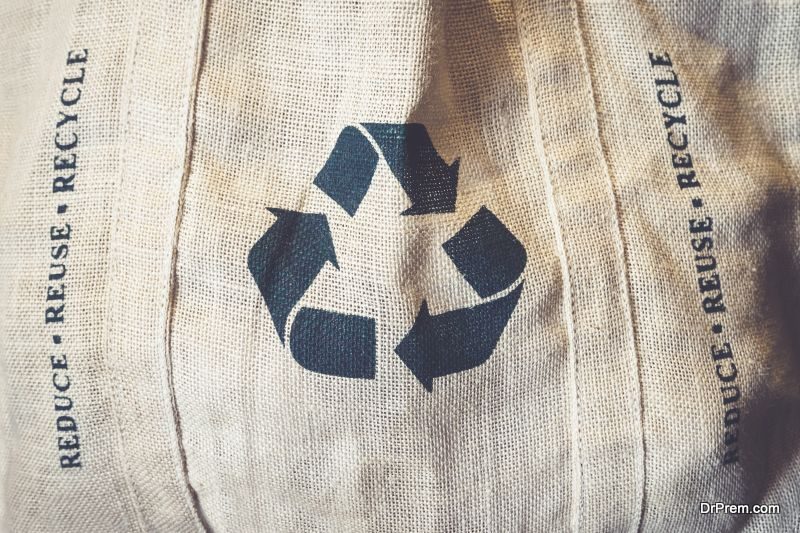 There are many shopping bags which are reusable and trendy that you can use. These bags might cost just a little bit more, but they will serve you for years.
Canvas cloth bags
Cloth bags come in all shapes, sizes and colours. Canvas cloth bags are sturdy and can be used to carry all your stuff. These bags are also becoming style statements nowadays. You can find a cloth bag that is fun and quirky or elegant and graceful, and matches your style. Alternatively, you can just buy a simple plain cloth bag, which is functional and long-lasting.
You can even have different cloth bags for different purposes, not just for grocery. Always keep one in your car, as you will not be forced to use plastic bags due to the lack of a cloth bag. Once a cloth bag is damaged and you can't use it any longer, you can repurpose it as rags or send it for recycling.
Calico cloth bags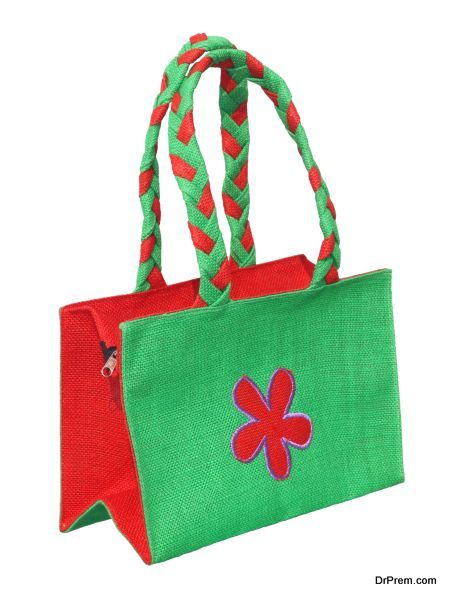 Ecofriendly resuable shopping bags made of calico are less carbon intensive, but can shrink if you wash them with hot water. They are cheaper and lighter than canvas cloth bags. They are durable and the material need not be bleached which makes them eco forendly.
Jute bags are also in vogue now, as more and more companies are picking up this material due to its sturdiness, biodegradability, compostability and its low price. Jute is known as burlap in America and Hessian in Europe. 
Paper bags
Paper bags are an option to plastic but they can't be used for long. They are not very strong and of course, they tear when they are wet. But they can be recycled again, and are biodegradable. You can use these bags many times to carry things that weigh less.
Create your own stylish reusable shopping bag
You can make your own shopping bag by fusing together several plastic bags with wax paper in between. This helps to create a bag that is durable and can be used many times. You can also make a new cloth bag by stitching a bag or getting it stitched with material you want. You can even design a patchwork bag or a tote bag.
Cloth bags seem to be your best option right now.  Using shopping bags which are reusable and trendy are a great way to make a style statement and help the environment.