The demand to safeguard the environment from harmful greenhouse gases emitted by the gasoline and diesel powered vehicles is getting louder with each passing day. One of the best ways to reduce this pollution is the adoption of battery-powered vehicles as a replacement for the fuel guzzling, gas emitting machines. The government officials in Chinese city of Shenzhen have also realized this fact and now they have started introducing electric vehicles for public transportation in the city in order to cut down the pollution. As part of the initiative, the government signed a deal with Chinese automaker BYD, which is renowned for manufacturing electric vehicles, to provide 300 taxis to the city. Named E6, these eco friendly e-taxis are used for public transportation in Shenzen.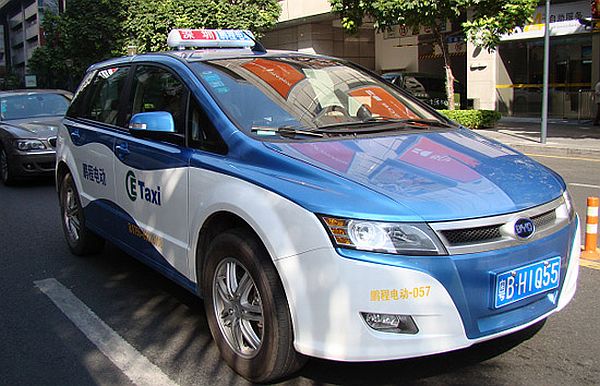 The interior of the E6 is spacious enough to accommodate five passengers. The E6 has a good range of around 160 kilometers. The Shenzhen government has announced that it was committed to reduce environmental pollution in the city and will replace all public vehicles with Eco-friendly electric vehicles in the coming five years. These e-taxis will not face any issue of charging because the existing fuel stations in the city and its nearby areas have been asked to upgrade their services and include electric charging systems in their stations in order to allow these e-taxis to charge the batteries rapidly.
BYD, which used to manufacture batteries initially, has now grown into one of the pioneer automakers using the electric technology. The company started its operations in 2003 and its success in bagging a deal to provide 300 e-taxis to Shenzhen city shows that this company is moving ahead in the right direction. It is expected that this deal would help BYD to grow and develop new and improved electric cars in future.
Via: China-briefing