Today a lot of emphasis is laid on green living and environmentally friendly construction.This is the reason that the installation of solar panels has become very popular. Power generated from fossil fuels is harmful for the environment and for the human health. Solar panel installation is imperative as it traps solar energy, which can then be used as an alternative for the grid power. To keep up with their aim of sustainability, the Seattle Mariners installed double solar panels in partnership with Panasonic at Safeco Field.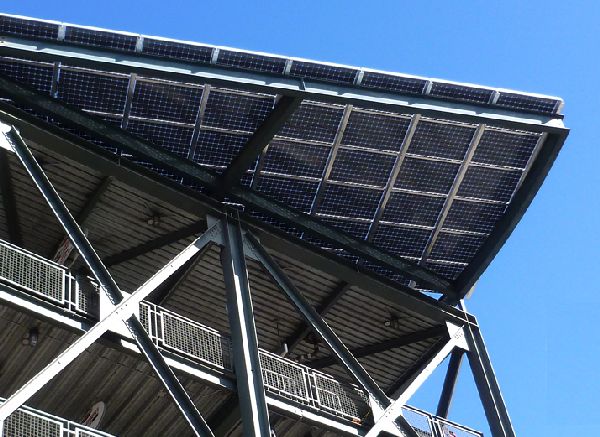 The Mariners have a goal to attain sustainability and this project is a further addition to their other set ups that include some highly efficient eco friendly measures. The installation of these solar panel system will help them to achieve their goal by using a natural power source and reducing the ballpark's energy costs. Also this will make people aware of how solar energy generation, can make a difference for any commercial site.
The contractor of the project has planned to build this system, which comprises of one hundred and sixty eight Panasonic HIT double solar panels, to be installed on the top of the elevator in the parking and on the roof of the sky bridge.These solar panels are exclusive because they are able to absorb solar energy and generate electricity from both the sides of the panel. This system will produce just about forty thousand kilowatt hours of power yearly, which will then be filtered into the stadium's circulation grid. Another noticeable thing is that the audience will be able see the amount of energy generated by this system, as it will be displayed on the screens inside the field.
This solar panel system will prove out to be highly beneficial for the Safeco Field as using the power of the sun will not only save their energy costs, but will further help them to lead their way to sustainability.
Via: Newspanasonic