Scientists and designers are looking at new technologies to produce eco-friendly renewable sources of energy. Solar energy is the cheapest and is easily available, so why not to harness sunlight and use the solar energy to charge our gadgets! Nowadays, there are a number of solar powered seats available in the market that harnesses solar energy to charge our gadgets. Let's have a look at a few such seats.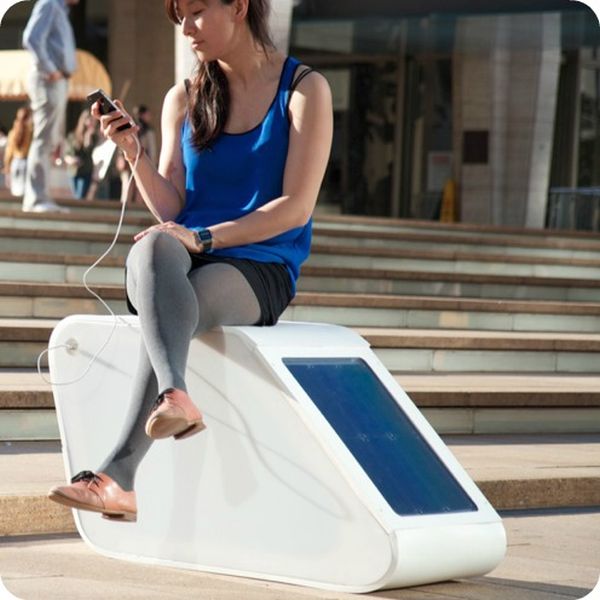 Solar powered 'seat-e' in Boston
The Massachusetts Institute of Technology in collaboration with Greenway Conservancy has funded this solar powered seat project. These seats have solar panels on them, which harness solar energy. The seats are installed near the streets where the pedestrians can sit and rest on them and charge their Smartphone using various charging cords provided with the seats for various Smartphones. Authorities want to make people aware about clean and sustainable energy, and plan to create a network of these smart seats with many more features, one of them being a smart phone app to check air pollution.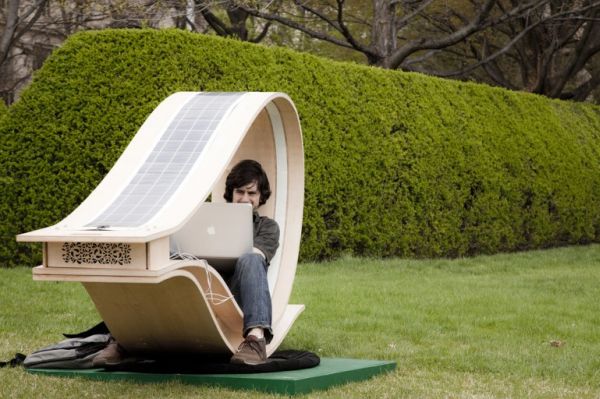 SOFT rockers for university students
Students of Massachusetts Institute of Technology can charge their gadgets on solar powered seats between their classes. These SOFT rockers dot the university ground around Killian Court. These lounge chairs rotate on their axis and rock when someone sits on them. This rocking motion too creates energy, which is then used to power three USB ports on the chairs. These solar powered chairs allow you to recharge yourself as well as your gadgets by sitting on them between classes.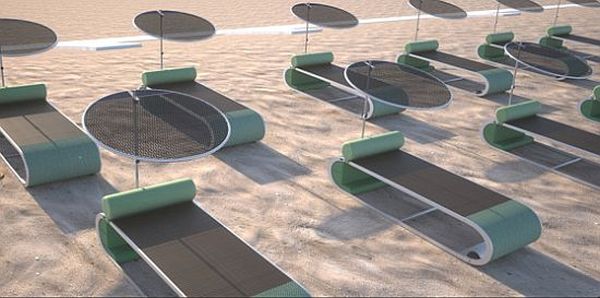 Sunbeds to recharge your gadgets on beaches
Seating at the beaches and near swimming pools receive good amount of sunlight. Italian designer Sorrentino has designed Sunbed, which harvests this solar energy to produce electricity, which is stored in a battery. Three USB ports provided on the bed can be used to charge the electronic devices, using electricity from the solar batteries. These elegant and comfortable beds are equipped with solar panels, and are made with eco friendly materials. It is also provided with pillow made of recycled leather bonded with latex rubber for the comfort of the users. Solar panels can be oriented in any direction, and also double up as sun shade for the users.
Summary:
You can relax and charge your gadgets using eco friendly as well as elegant seats and beds. They use sunlight, which would have otherwise gone waste.