If you love a cup of good home brewed coffee, you probably roast and grind coffee pods yourself, to get the perfect flavour and taste. But sometimes, there's just no time and you still want your coffee. That's where the Keurig machine comes in, giving you coffee in seconds. You might have been put off by the plastic Keurig K-cups, which are not biodegradable or recyclable. But, Glorybrew's new compostable K-cup, is the solution that you might have been looking for, to enjoy coffee from a Keurig machine, but in an eco friendly way.
Read on to find out more: 
Glorybrew and sustainability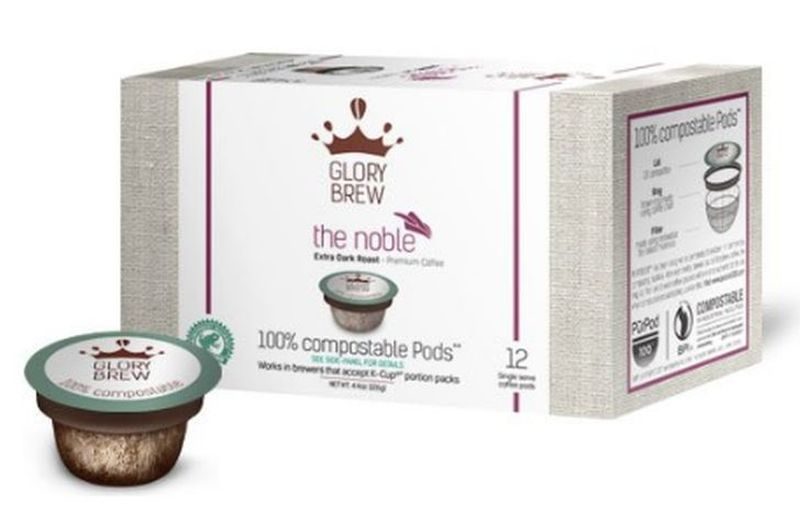 Glorybrew's simply 100% compostable Keurig K-cups can be used to brew coffee in your Keurig machine. This eco friendly product is a step in the right direction, as a huge amount of plastic pollution can be avoided when you use this product.
There is no waste generated by Glorybrew's K-cup, as it is made of plastic, which can be composted. The coffee pods can also be composted in 7-8 weeks time, and transformed into 'humus' which is clean soil, that you can use for your plants. The composting process does not release any chemicals or toxins into the atmosphere.
Eco friendly packaging
Glorybrew's packaging is also compostable. The coffee K-cups and pods are packed in an outer cardboard box, which contains a thermal bag that you can reseal. The pods can be stored for a month or two in the bag, if you keep it in a cool and dry place. The bag is sturdy and can be used for any other purpose after you consume the coffee. This is another plus point, as the entire product is reusable, degradable, and compostable.
The size of Glorybrew's pods is half the size of Keurig's which again minimizes waste. The company has single serve K-cups, which means you do not have to brew more than one cup of coffee at a time. This saves extra material, energy and water, which you would otherwise use in order to make just one cup.
Glorybrew's K-cups reduce waste and keeps millions of coffee cups, coffee pods and filters from filling up the landfills, unlike the conventional plastic K-cup.
When plastic is thrown into landfills, it does not decompose, and causes toxic pollution. The production of plastic and even the process of recycling plastic is highly carbon intensive. Products made from recycled plastic ultimately end up in the landfills too. Thus, manufacturers must come up with more sustainable solutions, to avoid using plastic altogether.
Glorybrew 's green certification
Glorybrew has obtained the Rainforest Alliance and BPI certification. These two certifications mean that their raw material is sourced in a 'fair trade' manner, and that their 'compostable' claim is authentic. The company conducts its business in a way that the local farms, farmers, families and communities are benefited.
Glorybrew's Keurig K-cups, which are compostable, single use and eco friendly, give environmentally conscious people an acceptable green option for K-cups.
Article Submitted By Community Writer