When people think of investing in renewable energy projects or products, they no doubt think of sticking a solar panel on the roof or putting a wind turbine up in the garden. However, whilst these of course are great ways to help the planet, they are far from the only ways to do your bit in the name of going green and investing in renewable energy.
Here are some ways in which you can do your part in saving the planet, and how you can save some cash in the process, too!
Investing in a trust or fund
The government has a number of incentives for households and businesses to use renewable energy. This has created a solid investment for those willing to take subsidies for solar panels on their roof. But if this isn't up your street, a fund or trust could help you tap into the investment idea, or you could also choose to invest in a business that is providing this power and benefit from their dividends.
Trusts such as www.abundancegeneration.com are a good example of this. 'When you invest in an energy project through Abundance, the investment returns are made from the sale of the electricity generated over the lifetime of the project. In the UK this income is guaranteed by the Feed-in Tariff, which gives stability and reassurance to investors in energy projects. FiT payments – which are calculated per kWh of energy produced – make up as much as 80% of the revenues of any given project', the site states.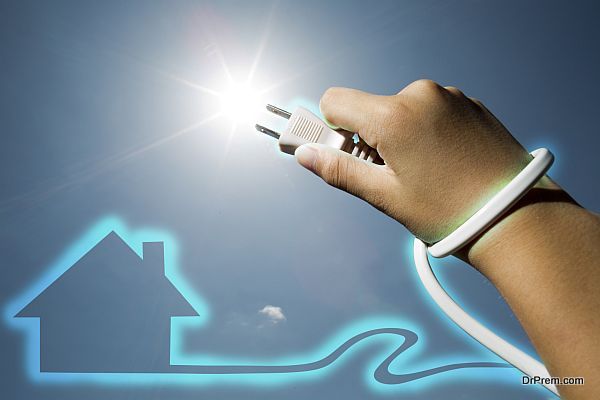 What sort of products can you invest in?
From small scale initiatives to projects and products on a global scale, there are a number of different things you can choose to spend your money and effort on. From a range of wind, solar, anaerobic digestion and hydro projects there are lots of different things available, as well as various stages of development for you to choose from. It's really important that you do your research on the project you are opting for fully so you know exactly what you're getting into. Look into all the risks involved too, and we'll talk about those more below.
What are the risks?
Actually most likely a lot less substantial than you may think, especially with companies like Lloyds providing risk transfer expertise for pioneering renewable energy projects around the world. You can read more about them here.
There has also been a lot of concern surrounding the reliability and stability of renewable energy; which of course may be an off-putting factor when it comes to making an investment. After all, it's not always sunny and windy…so how can you be sure that it will even be a worthy investment at all? However, studies have shown that wind and solar balance each other out as the seasons change, and also between day and night. For extra peace of mind, you should look for a company to invest in that offers a returns policy too.
Article Submitted By Community Writer