If you plan to upgrade your bike this coming spring, you must check out the all new BMW Mountain Bike Enduro 2012, the latest version of luxury mountain bike. BMW has always grabbed our attention as being one of the first proponents of an aluminum body construction with respect to bikes. The Enduro bike owes its success to the collective efforts of three; engineers, designers and professional testers. Read after the break to find out more about the advancements this bike incorporates.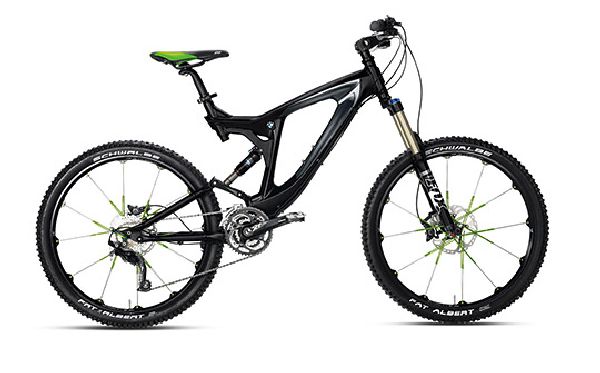 First, let us talk about the looks of the Enduro. The bike features an improved frame accented with green spoke accents. The frame is monocoque powder coated and has two aluminum shells, deeply drawn. The handle bar is matte black and is low rise and ensures greater comfort to the rider.
The technical upgrading includes featuring a 4 pivot rear suspension and also a 30 speed Shimano Deore XT shift system. The suspension system comprises a FOX 32 RL O/B fork with travel of 140mm. Unbelievably all this has been accommodated within just 14.8 kilograms. BMW might work a bit more on its components to further render it more lightweight.
Whether you trod uphill or come downhill, the bike will hold you securely throughout your ride. All you have to do is shell out around $4500 and treat yourself to the pleasure of a luxurious ride with the BMW Mountain Bike Enduro 2012.
Via: Selectism