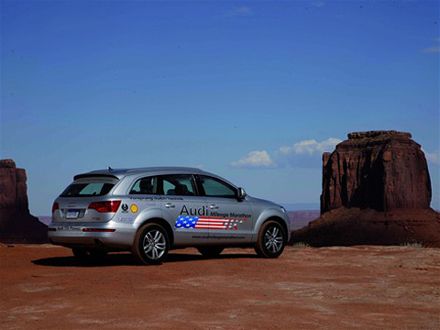 Hike in gas prices and fear of global warming are making people more interested in cars, which use less fuel or alternative source of fuel like ethanol, clean diesels or hybrids. But if you are interested in luxury, you don't have much choice as there are only few eco-friendly cars that are luxurious too. Well, for those who really want one, mentioned below are, the five most luxurious eco conscious cars:
Audi Q7 3.0 TDI Quattro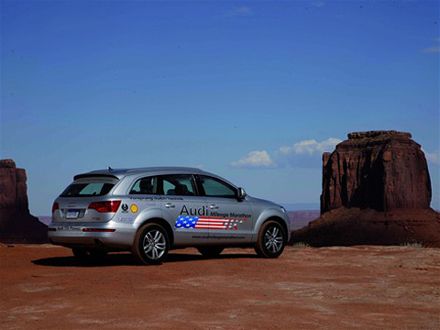 Audi's Q7 3.0 TDI Quattro, a seven-passenger SUV is now available with a, 3.0-liter diesel V-6 generating 225-hp and is like its gasoline-powered siblings. It delivers a torque of 406 pound-feet to the road, which means all you need to do is just push the accelerator a little bit and this 5651- pound SUV will get off the line. The mileage of this classy SUV is also great, as it has achieved 21 MPG in the TDI, which is par better than other SUV's which fall in this class. All the other features of this luxurious SUV are quiet amazing and match the standards that have been set up by previous Audi cars.
Cadillac Escalade Hybrid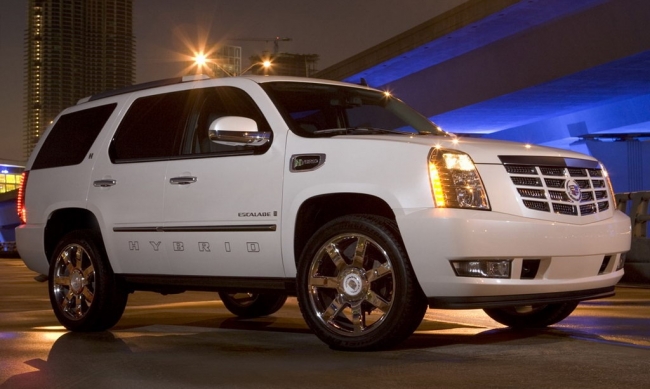 Escalade Hybrid, is an innovation from Cadillac and is considered as the world first full size hybrid luxury SUV. In city, it has achieved an EPA rated 20 miles per gallon, which is 33 % better than the non-hybrid model. It is powered by a modern, two-mode fuel-saving hybrid system and provides the same luxury, full-size capability and dramatic design that have made Escalade an icon. It is available in two configurations, 4WD and RWD. 4WD provides a usable towing capacity of 5,600 pounds (2,540 kg) whereas usable towing capacity provided by RWD to 5,800 pounds (2,631 kg). Starting price for this car is $62,500 for a RWD model, and $65,200 for a 4WD model.
Lexus Rx 400h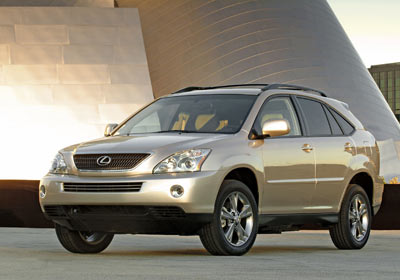 Lexus Rx 400 was launched in 2004 at North American international auto show and was introduced in market for in 2005. It is the first production premium hybrid. This car has a hybrid drive system with a 3.3-liter petrol V6 engine and two electric motors. The system altogether generates a horsepower of 268hp. It also possesses a continuously variable transmission that is electronically controlled, which uses pulleys and belts in place of customary fixed gears. The average mileage (city/highway) of this SUV is 28-30 miles per gallon. The design of this car is quiet amazing and anyone who is in love with luxury should buy it without any hesitation. Lexus RX 400h has been equipped with several safety measures, which are hill assist control, pre-collision system, backup camera plus wide-view side monitor etc. Starting price of this luxury car is $41,945.
BMW ActiveHybrid 7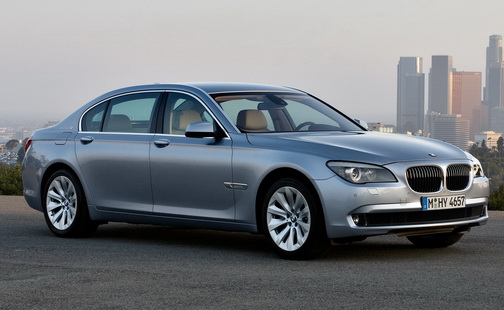 BMW Active Hybrid 7 is considered as the fastest-accelerating sedan in the hybrid category. It attains a speed of 60 mph in less than five seconds and has top speed of 150 mph, which makes it one of the fastest hybrid sports cars in the world. The mileage of this classy sedan is about 20-24 miles per gallon in city. It is one of the coolest hybrid cars present on the market till date. It was launched in 2010 and since then has been most liked by luxury car lovers. This sedan employs a combination of a 4.4-liter V8 engine, turbo charging, direct injection and lithium ion batteries, which delivers a combined output of 455 horsepower. The fuel economy is 15 percent better than 750i, which gives only 15 mpg in city. The BMW Active Hybrid 7 is available in premium class and starting price for this sedan is $103,000.
Mercedes E320 Bluetec


The E320 Bluetec was launched in USA in 2007 and in Europe in 2008. In Europe it was launched as E300 Bluetec. The E320 Bluetec is a very economical car, with a fuel economy of 27 mpg in city and 36 mpg on the highway. This sedan has a 21 gallon fuel capacity, which gives you a chance to cruise over a range of 700 miles. The price of this extraordinary sedan from Mercedes is $52,325. For the luxury car buyers, Mercedes E320 Bluetec is one of the most economical and effective option available.