Believe it or not, Qantas Airways is fueling its planes with the waste oil that fried your hot chips. The airline is trying to find a sustainably produced bio-fuel in an effort to get around high fuel prices and also to support the aviation industry's aim of becoming carbon neutral by the year 2020.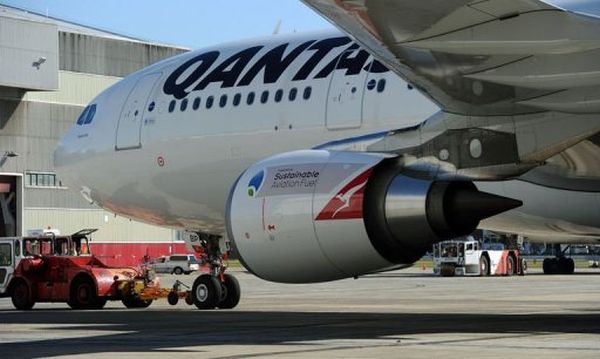 In the United States, the cost of crude oil has risen from a mere $65 a barrel to a staggering $125. The opinion in the market is that the price of crude will stay at $100 a barrel in the current term. Based on these figures, Qantas is planning to use bio-fuel instead of traditional jet fuel for their commercial flights.
The taking off of Qantas Airways QF1121 on Friday marked Australia's first ever commercial flight by utilizing sustainably produced bio-fuel. The fuel was created from waste cooking oil and was produced by a Dutch company called SkyNRG to power a single engine of the Airbus A330 airplane. Qantas is also collaborating with various companies to find alternative sources of jet fuel created out of household waste and algae.
The airline's low-cost supplementary Jetstar will also be using the same bio-fuel from SkyNRG on its return trip from Melbourne and Hobart. The country's resources, energy and tourism minister has stated that the government has granted $500,000 to Qantas Airways under the Emerging Renewable Program grant to research supply chains, feed stock and refining and distribution of bio-fuels. Qantas, along with partner Shell Australia, will embark on a study into the long term feasibility of bio-fuel and production of low carbon aviation fuels.
Sources from Qantas also said that the bio-fuel which is certified for usage in commercial aviation, has a carbon footprint that is approximately 60 percent lower than the carbon footprint produced by conventional jet fuel.
Via: Smh