We all hate the sight of algae whenever we venture out to have some fun in the lap of nature, probably to have a swim in the open lake. However, the green organism is not just green on the outside, but is also being hailed as an unconventional source of clean and renewable energy to power the world. Thriving on nothing but sunlight, carbon, water and a few basic nutrients, algae can produce both oxygen and biofuel, the two things that the world needs in a jiffy. If you're wondering how productive can algae actually be, here are a few designs that make use of algae for a better and cleaner earth.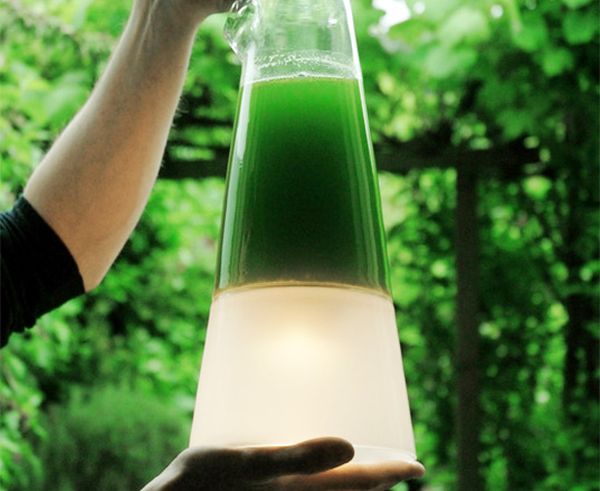 Way back in the year 2010, a group of university researchers figured out that it was possible to extract a small amount of electricity from algae during photosynthesis. Although the electricity output isn't much, industrial designers were quick to envision products that can make use of this tiny amount of energy. One such designer is Mike Thompson, who has created the Latro Lamp – a concept lamp that needs just algae, water and carbon dioxide to produce illumination. All the user has to do is to give the lamp ample sunshine, breathe carbon dioxide into it and wait for the algae to act as a bio battery.
Algae curtain to produce biofuel: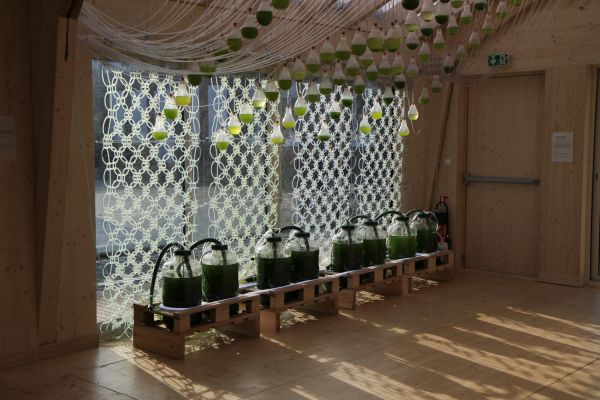 Christened Algae Curtain-A by its French designers, the concept takes the biofuel producing properties of algae and combines it with a lot of aesthetic sense to create a living curtain that can theoretically produce fuel for your car. The curtain contains transparent tubes loaded with algae and when placed in sunlight, the magic beings to start.
Powering an entire building with algae: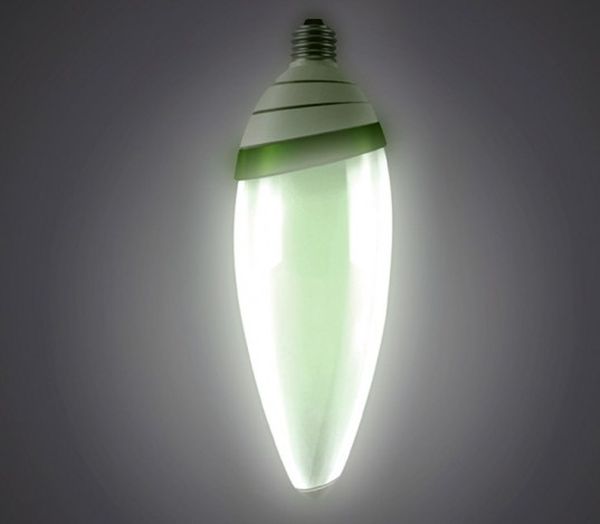 Till now we've only focused on small-scale products and installations that promise to produce something meaningful from algae. However, a few German architects were so confident about the capabilities of algae that they built an entire building to run on it. Dubbed BIQ building, the building features 129 panels, each filled with algae and carbon dioxide on its façade. As the bioreactors soak up the sun, they generate heat, which is stored in underground tanks. Apart from this, the biomass left by algae can also be converted into biogas. The building has been operating on algae for more than an year now and the developers are happy with the 50% energy savings.
Powering your car with algae: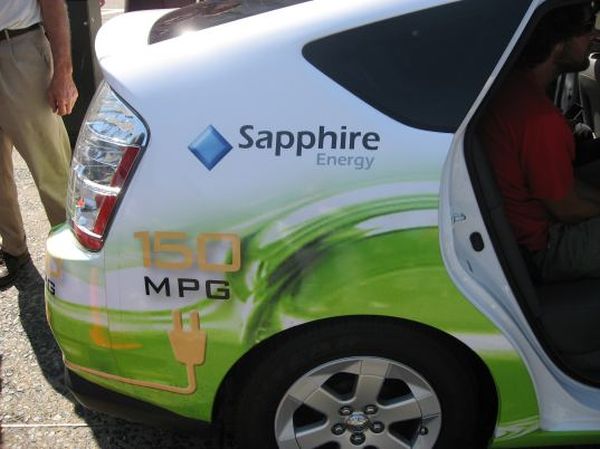 We all know that algae produces biofuel, which can be used to power your vehicle. However, earlier the process took a long time and hence, wasn't something that can be accepted globally. A team of researchers at the US Department of Energy has recently come up with an innovative chemical process, where harvested algae could be used to produce crude oil in just one hour. The technology has already been licensed to a Utah-based company, which is planning to work with an industrial partner for mass production of algae-biofuel.