Porsanger Blossom can be billed as Norway's strategy to prepare for future climate changes. These are essentially greenhouses that will help people survive in Norway, as the region is expected to witnesses large scale migration, owing to submergence of the tropical islands in the vicinity.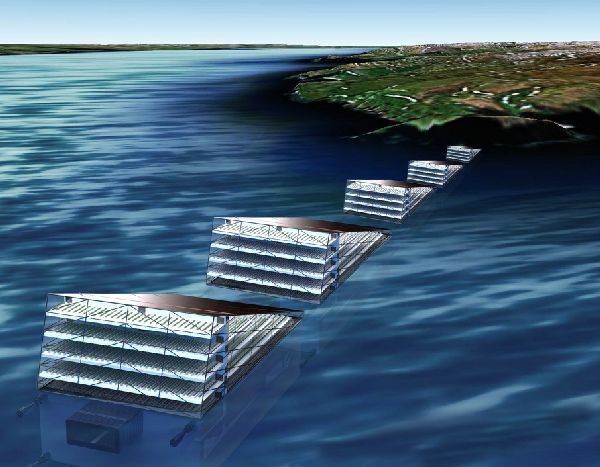 Summer sunlight and rough wave energy will be used to power these greenhouses, making them self sustainable units in the true sense. The target and challenge is immense and it is hoped that these self sustained greenhouse units will be able to serve ten million people in hard times, when the region witnesses large scale migration due to abrupt climatic change.
Use of local knowledge and skill will maximize the benefits that can be derived from Porsanger Blossom. Located in Finnmark, the region is exposed to heavy wave motion and therefore, the greenhouses have been given a modular design, which will maximize the kinetic energy captured by the energy handles. Porsanger Blossom is a true innovation that has been designed keeping the needs of future generations in mind.
Also, Norway has been a hub for Marine research technology and Porsanger Blossom is being seen as preserver of frozen samples of crops. With time and concerted efforts on part of the scientific community, Porsanger Blossom can develop as a global plant bank, with frozen samples of plant species that originate in the tropical region.
Norway government has been working on a prototype of this plant bank that can serve as a gene bank for the flora of neighboring islands like Tuvalu, Maldives, Tonga and Marshall Island.The adaption process has been initiated and the prototype of the flora is being developed to make the crop seed accessible. Maintaining a region specific culinary identity will be possible with the execution and implementation of Porsanger Blossom concept, as people from neighboring tropical islands will have access to the culinary delicacies of their region.
Via: Cargocollective