There are many parts of the world where even today electricity is a luxury and grid power just has not reached yet. These people generally tend to rely on burning some sort of fossil fuel at night for lighting and on a day when even that is scarce, darkness will have to do. This is especially the case in many parts of Africa and South-East Asia where development and its benefits have still not percolated through to everyone. It is in such places that solar energy has been helping out and creating new possibilities.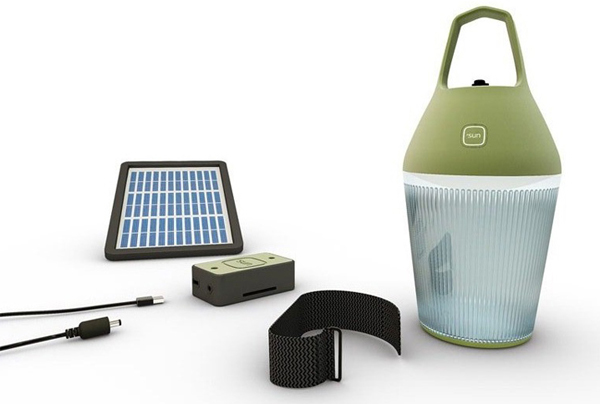 The O'Sun portable solar lamp is one such device which promises to light up your space even in the middle of nowhere. The design of the map itself is pretty simple as it comes with a detachable solar charging pad that can juice up the lamp for six hours of maximum intensity lighting. Unfortunately, there is no dimmer switch on it to prolong the hours of lighting it can offer on a single charge.
On the inside are 12 LED units that make up the lamp and since LEDS are 80% more energy efficient than conventional CFLs, this too helps a great deal. You also have a port for charging up your mobile using the O'Sun Lamp and in case you are at camping and need some charging quickly, you can even hook it up to your car. Designed by Alain Gilles, the lamp provides a perfect and safe lighting option when you are away from home and maybe many communities in the tropics and sub-tropics can benefit hugely as well since there is no shortage of sunshine here.
Via: Technabob