Organic food, which was earlier a rare sight found only in limited health food stores is now available in abundance in all the supermarkets. It does not contain any chemicals or pesticides usually found in many conventional foods. Buying organic food even though it is expensive is worth that extra money, as this food is free from pesticides. One of the most interesting things is that now even wines have become organic and you get a chance to reduce health risks from a bit of intoxicated fun.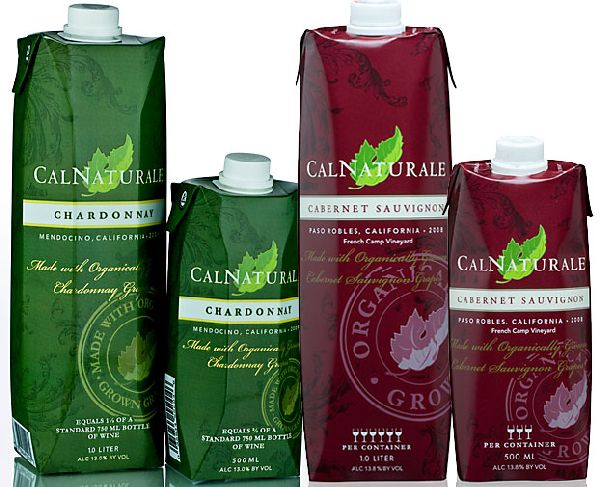 CalNaturale wines are one of the first and only wines to be made from specialized grapes that are grown organically without the use of any synthetic fertilizers. They are packed and supplied in convenient, eco friendly tetra packs. They are lighter than even glass, which makes them easier to be carried anywhere in a bag, if one has some plans for camping. Do not be fooled by the carton look though, as they taste pretty good. The use of tetra packs is to ensure that there is half the carbon footprint as it would be in case of using wines that come in a bottle.
One liter cartons will cost you $12.99 and a half liter carton will set you back by $6.99. Another noteworthy thing about the packs is that they are re closable to keep the freshness inside, so there is no need for you to finish it at the spur of the moment, you can keep it back and later share it with your dear ones.
CalNaturale's wine is not only highly recommended for drinking, but has bagged over forty five medals in national wine competitions too. What makes this organic wine extraordinary is the fact that its quality and taste both are equally alluring.
Via: Dscdiscovery