Going off grid does not necessarily mean you need to forgo comfort and style. Plenty of retreats around the world offer the best in terms of luxury and comfort in spite of being off grid and using natural resources like wind and the sun for power. Here are four such amazing off grid destinations that would help you become more eco-conscious with minimum effort.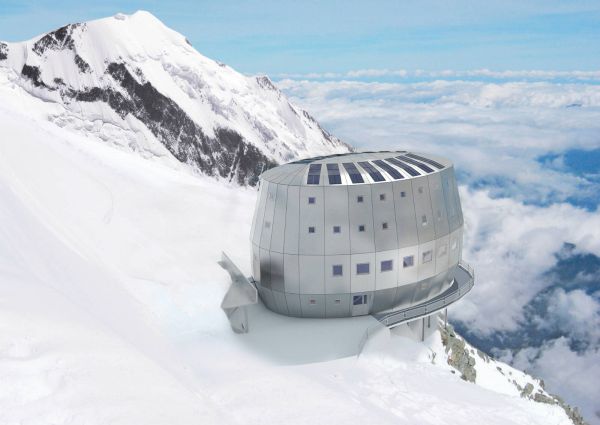 Refuge du Gouter, France
Built by Group-H, Refuge du Gouter is an Alpine retreat located 12582 feet above sea level. Considered the tallest building in France, the stylish luxury retreat is powered by the win and sun. Located atop Mount Blanc, the self-sufficient shelter is built from pinewood that is locally sourced, and is equipped with wind turbines and solar panels. Slated to open in the near future, the retreat will be owned by the French Alpine Club.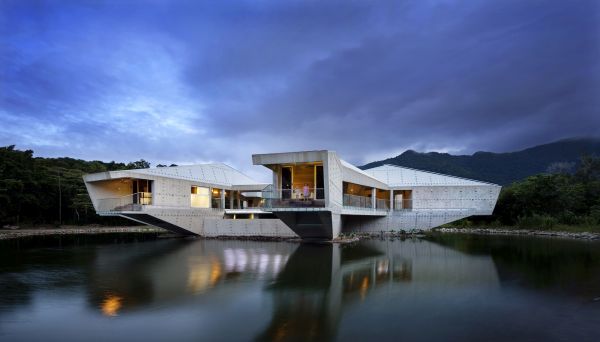 Stamp House, Queensland
Built by Charles Wright Architects, the Stamp House in Queensland is an off grid retreat that is made out of precast concrete and has been shaped to look like a six pointed star. Designed to withstand even the biggest of cyclones, the Stamp House is located on the edge of the water and contains solar panels to generate power. The rooms cantilever outwards over the water while the central bomber design would make the retreat an impenetrable fortress of sorts.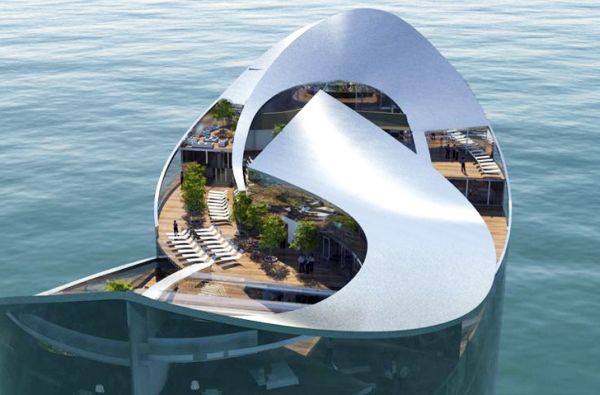 Floating House, Qatar
Built by Sigge Architects, the Floating Hotel is one of Qatar's many ambitious plans for the 2022 World Cup to be held in the Arab state. Stylish, curvaceous and very much off grid, the hotel would act as an alternative accommodation for soccer enthusiasts who would visit Qatar for the football event. Sigge Architects reveals that it plans to join hands with Global Accommodation Management to create a series of such hotels and apartments to accommodate the influx of millions of soccer enthusiasts during the world cup. Sigge Architects claims that these hotels and apartments would help offer accommodation to more than 25000 individuals in a space saving, energy efficient manner.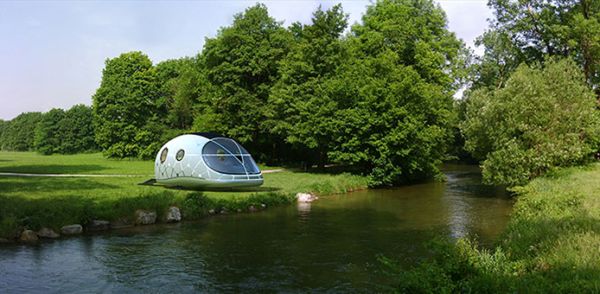 MercuryHouseOne, Venice
Designed by Architecture and Vision, the MercuryHouseOne is an off grid retreat that looks like a sleek pod aka portable living lounge, and is fitted with impressive lighting, video and sound technologies. Set to debut at the Venice Biennale in September this year, the retreat is powered by solar panels. And the best part, it can be placed anywhere, either at a remote location with no civilization around for miles, or right in the middle of a bustling city.
Summary
Off grid retreats are becoming a rage of sorts these days. Space saving, energy efficient, self-sufficient and so much more, these retreats are definitely something one would need to look out for in the coming years.