Japanese auto maker Nissan has introduced a new compact crossover concept, called the Hi-Cross at the 2012 Geneva International Motor Show. The hybrid SUV will combine a two-liter fuel engine with an electric motor to increase energy efficiency. The compact crossover will evidently hit dealerships under different future production variants like Qashqai, Juke and Murano.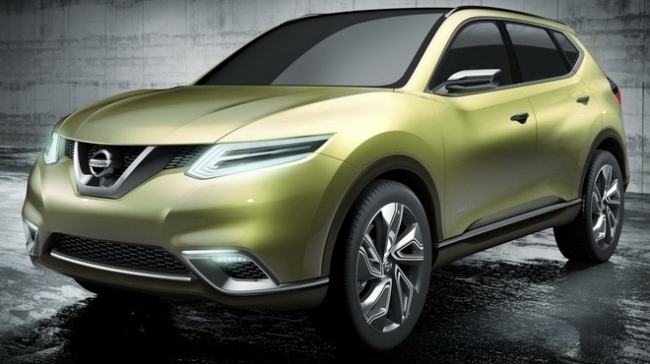 What makes the Nissan Hi-Cross compact concept wonderful is its seven-seater capacity with a third row seating. Its compact design with 183" length, 73" width and 66" height and a new hybrid technology will further make the Hi-Cross a great hybrid compact car. Nissan's innovative proprietary front-wheel-drive hybrid technology may be its biggest strength.
Alongside the hybrid system, Nissan Hi-Cross may come with a couple of four-cylinder engines; a turbocharged 2.0-liter engine and a 2.5-liter four-cylinder engine that currently powers Nissan Rouge, a 2007 compact crossover SUV from the Japan company.
The novel hybrid system of Hi-Cross will get lithium-ion batteries, which are developed under its Leaf technology. Further, thanks to the new gen version of its CVT (continuously variable automatic transmission) technology, Hi-Cross will provide around 10 percent fuel efficiency over the current version.
The Hi-Cross concept will realize a set of future hybrid cars that can cover significant distances on battery power alone. It will result in better fuel efficiency. The regenerative braking technology extends the battery life as well. Nissan will shortly bring this next generation hybrid car into highways for more energy efficient driving experience. It is yet another blessed news for green lovers from Nissan.
Via: ChicagoTribune