Decoding Thermoelectricity
While most people out there are pretty familiar with alternate energy sources like wind and solar power, thermoelectricity is not something that immediately comes to mind. People will even think of the rare renewable sources like geothermal and tidal power before they even start venturing into the realms of ways to harness power from temperature differences. That said, it is only understandable as thermoelectricity is viewed more as a topic of physics than a means to provide power to those who need it urgently. In essence, thermoelectric current is generated when a material (metal) is placed in a condition when its two ends are at different temperature levels.
In simpler terms, if one end of a wire is hot and the other cold, the difference in temperatures will generate electricity. How much thermoelectricity is generated depends on the material used and the temperature difference between both ends. And while this might seem like a far fetched idea to generate small amounts of power, it could be an absolute life saver in many circumstances.
Why we need to embrace the change
Let's assume that you do have a cell phone or a gadget that is perilously close to running out of charge as you are stuck in the middle of nowhere. Solar energy will not exactly work all the time and carrying a wind turbine with you is not always a priority. But in case of thermoelectricity, sometimes all you need is your body heat to provide the temperature difference to charge up your gadgets. This is one of the perks of thermoelectric power as it does not depend on weather or time of the day and a camp fire or a boiling pot is pretty much all you need along with your thermoelectric charger. This also helps us get away from sockets and grid power to charge up small gizmos.
What's Next?
Power Felt Fabric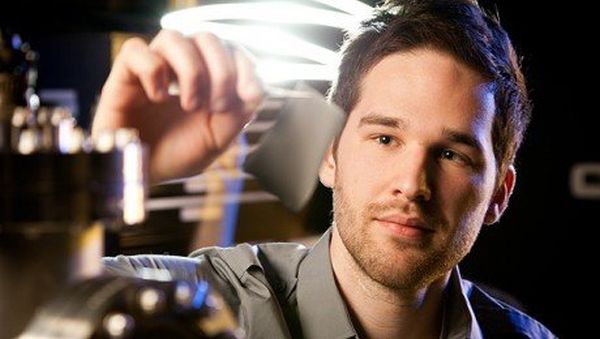 The Innovation
A fabric that is being developed by researchers at the Center for Nanotechnology and Molecular Materials at Wake Forest University, which will enable us to power our little gadgets with nothing but our body heat. The technology works on the principle temperature difference between the human body and the cooler surroundings and if cheaper thermoelectric materials are found then we can have future dress materials that will generate enough power to juice up your iPhone or iPod.
The Difference Maker
The difference maker in this technology is the new material that is being developed by the researchers called 'Power Felt'. The fabric is designed to convert minimal temperature differences into maximum thermoelectric current. Future clothes lined with Power Felt and even car seat coverings, could help charge up our batteries to an extent.
The Dampener
We have already talked about how generation of thermoelectricity largely depends on the metal material that is being used as the thermoelectric conductor. In the case of Power Felt, the highly efficient bismuth telluride is being used. The problem with its usage is that it can cost as much as $1000 for a single kilogram and unless we find a less expensive option, the technology will struggle to go commercial.
PowerPot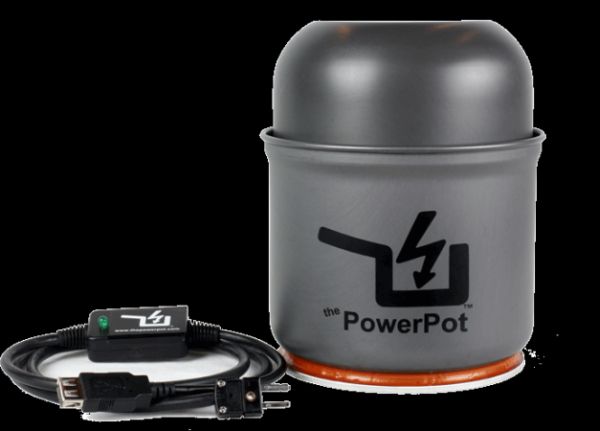 The Innovation
This is a thermoelectric cooking vessel that will convert the temperature difference into substantial charge so that you can charge your smartphone or even your tablet around the campfire. The PowerPot comes in two variants of 5W and 10W and you can actually make a nice cup of tea as you charge up your gadgets.
The Difference Maker
The PowerPot is easy to use, simple to deal with, does not really need any great understanding to handle and offers amazing convenience to all those campers who need not worry about ever running out of charge again. PowerPot can be used over any type of fire and that means even some firewood will do just fine and since you anyway need a cooking vessel on the camping trip, it is no extra burden at all.
The Dampener
There is little to complain here as the PowerPot even offers you an option to cook up enough charge to juice up your tablets. The only factor that will act as a dampener is its high price of $125.
PosHEA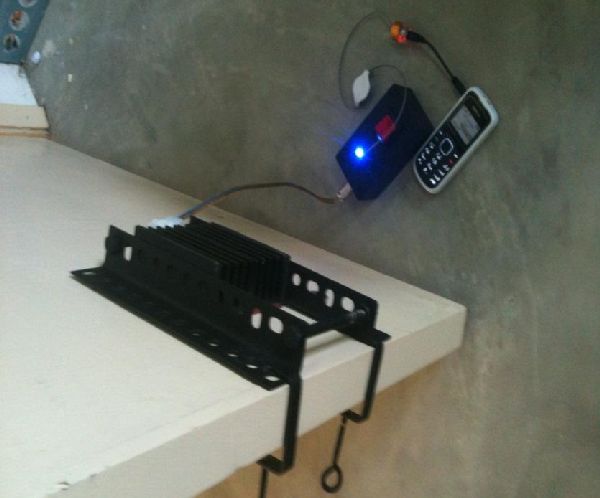 The Innovation
PosHEAT is a mobile charger that uses the temperature difference between any two points at your home or outside to create enough thermoelectricity to charge up your smartphone. The concept here is pretty much akin to every other thermoelectric gadget, but in case of PosHEAT you can hook up the two ends to any two surfaces with considerable temperature variation.
The Difference Maker
Much like in the case of the Power Felt, it is bismuth telluride that transforms the variation in temperature into useful charge. For greater energy generation, PosHeAT uses several loops of bismuth telluride and offer sufficient output to charge a small mobile.
The Dampener
The energy generated from PosHEAT seems to be considerably small and that is even when compared to gadgets like PowerPot. This might struggle to charge up some of the bigger smartphones out in the market today. Also add the cost of bismuth telluride and it becomes a deal too expensive to make.
BioLite Camp Stove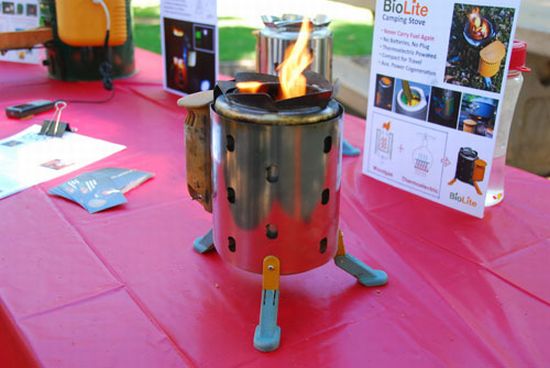 The Innovation
This cooking stove not only generates charge using thermoelectric effect, but also burns fuel in a highly efficient and smoke free fashion. Designed by BioLite, this camp stove comes with an attached USB device that can be hooked up to your mobile when needed.
The Difference Maker
Unlike the PowerPot, the BioLite Camp Stove offers you a source of fire along with an ability to generate charge. It is also highly efficient and helps in keeping the environment clean. The larger version of the stove is available for just $50 in the developing world, making it a cheaper option compared to the likes of PowerPot.
The Dampener
We really cannot crib much about the BioLite as you can pretty much toss anything into it to start a fire and you will still get a highly efficient fuel source. Also its pricing and the thermoelectric option pretty much make it the perfect combination for those who love the outdoors.
TEG Power's Candle Generator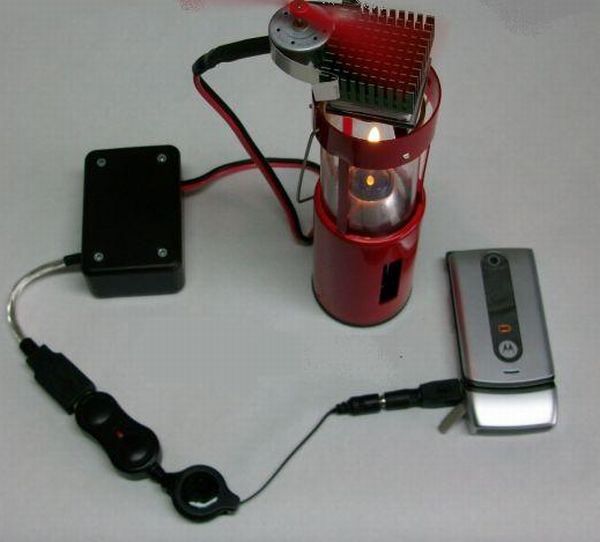 The Innovation
The Candle Generator is pretty much the perfect way to charge up your devices in case of long power outages that may be caused by grid failures or natural disaster. A burning candle provides the temperature difference necessary to generate current and you can charge you mobile by clipping it on to the USB slot provided.
The Difference Maker
Unlike the stoves and the pots, this one is a lot more compact and can be used both indoors and outdoors without needing much of a fuel. All you need to run the Candle generator is quite obviously a candle and that really could come in handy on a day when you are stuck indoors thanks to a damp weather and a grid failure.
The Dampener
The candle charger is very limited in the amount of charge it can deliver. From what the manufacturers say, you can get as much as 30 minutes of charge if you burn up a full candle and even that might not be true with all kinds of smartphones.
Orange Power Wellies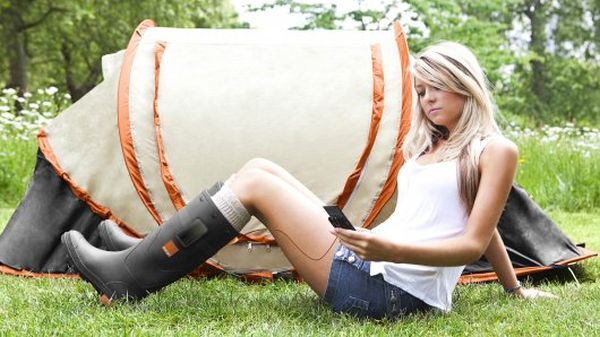 The Innovation
Orange has come out with a pair of boots that will tap into your hot feet and convert this into charge for your iPod or mobile. The boots will use a thermocouple and since it gets a bit hot inside the boots while the surroundings stay cool, enough power is generated to juice up those little gadgets.
The Difference Maker
Instead of relying on an external charger or another gadget of some sort, Orange has pretty much integrated energy generating medium into accessory and clothing trends. This should set an interesting trend for the future.
The Dampener
It is really hard to imagine people wearing those uncomfortable shoes on a regular basis just to get some amount of charge for their mobiles. And since the output is not very significant, fashion generally trumps over rare 'low battery' message.