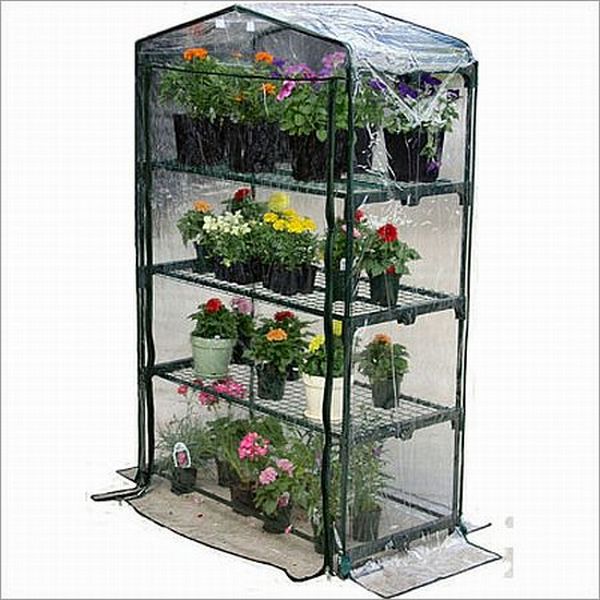 For those who love gardening but don't have enough space, a portable greenhouse seems to be the best solution. Compact, lightweight and easy to set up, the portable greenhouses come in a range of sizes to suit your space needs. With a portable greenhouse, you can enjoy gardening throughout the year and protect your seedlings and plants from harsh weather conditions. Since the portable greenhouses are cheaper than the conventional greenhouses, they are a great option for beginners who want to try gardening without investing a big amount. Here we have five portable greenhouses that will surely appeal to the gardeners living in places tight on space.
Anywhere greenhouse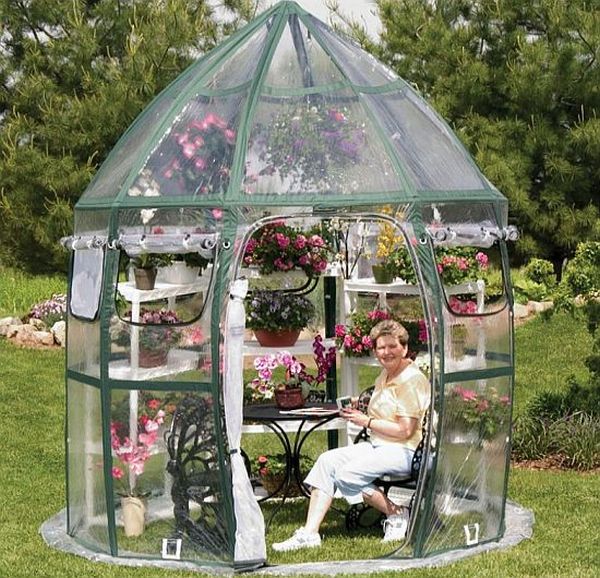 The 'Anywhere Greenhouse' is a one-of-a-kind kind portable greenhouse that takes around just 30 minutes to put together in any available place. This portable greenhouse can be easily carried with you as the product easily accord inside the bag provided. The product can be easily arranged just like a tent. You are provided with 10 flexible rods that tie up to the clear PVC shelter. Stakes and tie downs fix the unit stably to the ground and, therefore, it can withstand strong winds. The plants inside the greenhouse are protected from frost and the transparent PVC lets the sunshine in from any angle. Anywhere greenhouse consists of nine windows and a door to provide the necessary air circulation. They can also be zipped to provide a greater temperature inside. There is ample space for you to sit inside and monitor your plants. The portable greenhouse can be yours for $500.
Greenhouse with unique flowerhouse pop up design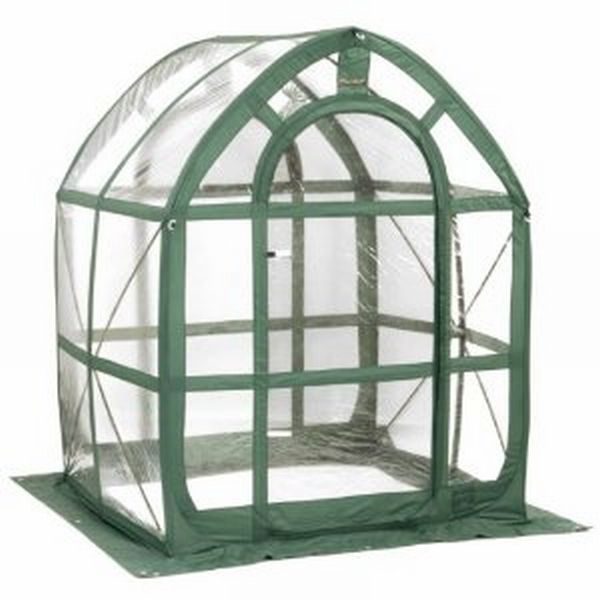 The pop up greenhouse is portable and can be set up on any surface within a few minutes. The vent opening lets in fresh air for the healthy growth of the plant. It also protects the plants inside the greenhouse from anything that can be harmful for them. The covering is made up of PVC material, which is water proof and obstructs the dangerous UV rays from entering inside the greenhouse. It also helps to maintain high temperature and humidity for a better growing environment. The plants get the necessary heat from the sun in snowy weather condition, while an electric can be used in night to provide warmth. The greenhouse can be dissembled any time and can be carried inside a bag anytime. It also comes with tie downs to fix to the ground and stand firmly against strong winds.
Portable greenhouse by Brian Merritt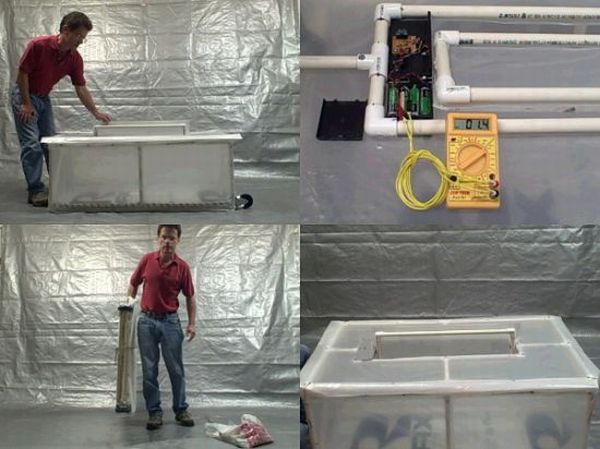 Maintaining the temperature inside the greenhouse is pretty important for growing healthy plants in a greenhouse. Keeping this thing in mind, Brian Merritt designed the portable greenhouse. His designs include many built in sensors and microcontrollers, which automatically adjust the opening or closing of the vent to preserve the selected temperature. The temperature can be selected from 60 to 95 degree Fahrenheit. Based on ultra-low power design, the sensors and microcontrollers run on only four AA batteries that can last for over a month. The greenhouse also includes a day light sensor, a warning indicator and a huge pile of LEDs to provide light during night time inspections.
Greenhouse for beginners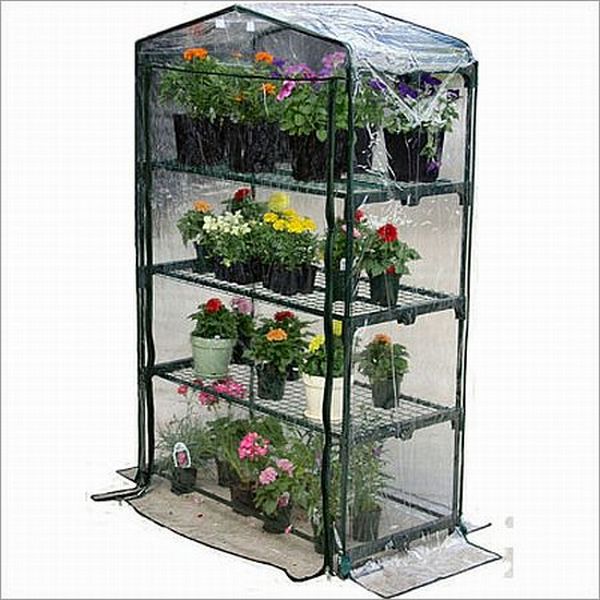 If you are new to the greenhouse business and have very little knowledge of growing plants in a greenhouse, then Jewett Cameron IS 66416 is a perfect portable greenhouse to be placed in your house. This small sized greenhouse can fit in a little space in your deck or patio of your ménage. Any kind of plants can be grown inside this small greenhouse. It provides the plant with accurate growing and living conditions. The PVC thermal covering maintains the inside temperature and also shields the plants from moisture and ultraviolet rays. This covering can be easily removed when required. The green house has a steel frame that makes it strong enough to withstand strong winds, and to protect it from rust the frame is coated with hunter green powder.
Folding Greenhouse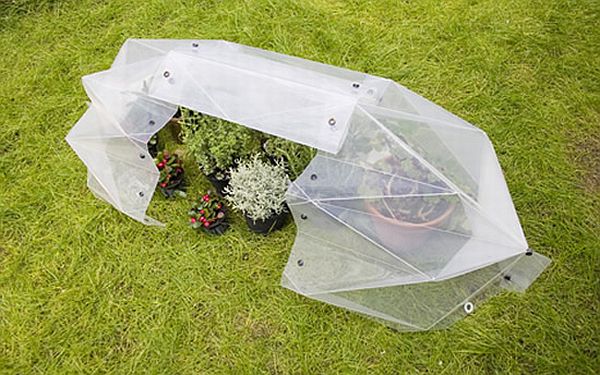 Created by Daniel Schipper, the Folding Greenhouse is ideal for growing flowers, vegetables, fruits and some exotic plants. Made of completely recyclable plastic, this frameless folding structure unfolds faster than you think it could. According to the designer, it is ideal for city houses, balconies, roof terraces or town.