Making the decision to simplify your life and become a minimalist has a variety of benefits. Not only will you experience less stress, but you can also save some money while helping the environment too.
Becoming a minimalist involves living a simpler life. You will remove all the excess "stuff" from your home, whether clothes or belongings. You will downsize your home, car, or other modes of transportation. You'll decrease the amount of money you spend on everything. And you'll make smarter, eco-conscious decisions.
One way your life will change is by changing the style of your home. Instead of extravagant, oversized, and expensive furniture, you'll opt for something simple, smaller, and better for the world.
Eco-friendly Bedroom
One place to get your minimalist décor on is in your bedroom. You can easily get an eco-friendly bedroom feel by choosing the right products and removing all clutter. The first thing you should do is go through your room and get rid of anything you don't deem as a necessity. This includes clothes, makeup, furniture, and anything else that may be taking up space in your home.
When you've done this, you'll now have a blank slate to create a new oasis. Shop for environmentally friendly bedroom furniture; choose products that are eco-friendly when you place them in your room; and truly give yourself an eco-friendly oasis to escape to. By investing in products that are good for the environment, you'll live a minimalist lifestyle that benefits the world.
Minimalist Living Room
The living room is the hub of the home. It's a place to entertain and relax, and you can make this more in line with your minimalist lifestyle. Like your bedroom, go through your living room and purge anything you don't need. Then, do the same with your furniture. If you're in need of a new look and feel, consider replacing your old furniture with an eco-friendly option that is made from recyclable materials.
Along with your furniture, be sure you're being a minimalist about other living room essentials, such as lighting or heat. Choose eco-friendly light bulbs, and be sure to maximize the natural light in your living room too to help cut down on energy usage. When you make smarter decisions for your living room, you'll end up helping the environment while enhancing your minimalist lifestyle.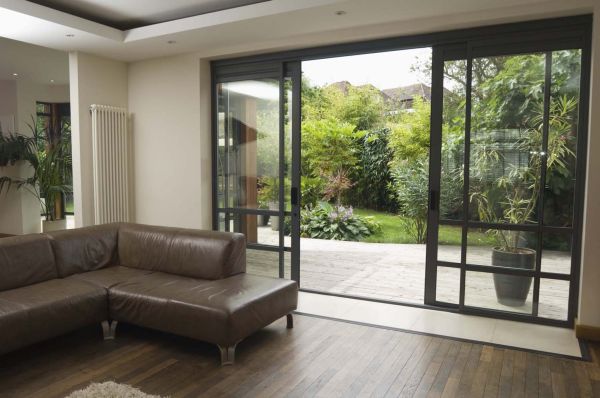 Green Kitchen
The eco-friendly kitchen is another area of the home that requires some care and attention when transforming to a minimalist lifestyle. Be sure to again go through all your kitchen utensils and appliances and remove anything that's not a daily necessity. After that, make smarter transformations. Change out light bulbs, opt for water conservation faucets, and even minimize the amount of money you spend on groceries every week. (You can do this by starting your own garden!) When you cut back, you'll have the minimalist lifestyle. And if you plant your own groceries, you'll also help the environment too.
Minimal Bathroom
Looking for a minimalist bathroom? It's as easy as 1, 2, and 3. Go through your bathroom and remove anything you don't need. Then, make smarter choices. For example, use your towel more than once after you shower. This will eliminate the amount of times you waste water during a wash. You should also buy fewer toiletries. You don't need 10 different lotions and 20 different styling products with harmful chemicals. Instead, limit the amount of items you buy, and try to buy natural products when possible too. This will help remove the amount of harmful chemicals that travel through your pipes and into the water stream, which in turn will help save the environment.