Drinking and driving is certainly not a cool combination but vehicles made from recycled drinking cans surely are. We are talking about stunning miniature vehicles made with recycled cans that are true stunners. With heaps of creativity and dedication, Sandy Sanderson has created miniature car models of some great cars with things from trash. Have a look:
Dr Pepper Cans Plane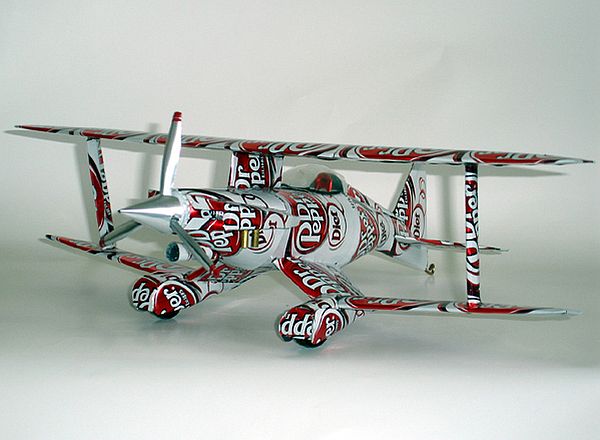 Engineer turned designer Sandy has a real penchant for recycling and an incredible sense of creativity. This plane is one of his creations and he finds it to be the best. It is a plane made of Dr Pepper cans. According to him, the best design is the two turbines solely made of cans at the back of the plane.
Waikato draught Can Buggy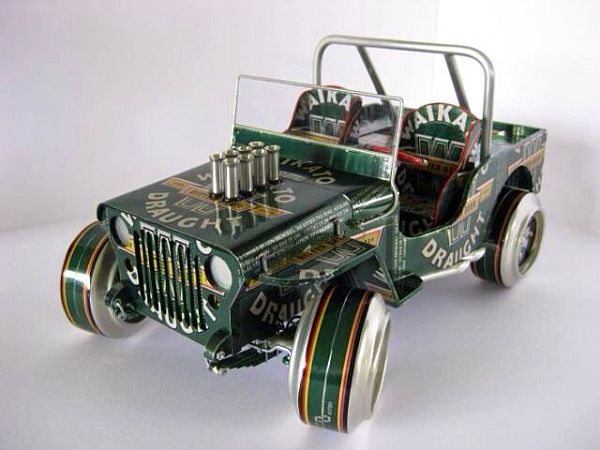 This car model made from Waikato Draught cans is a sheer stunner and is one of the very first designs that Sandy created. This beautiful, elegant Buggy took 30 Waikato cans to complete. Each car takes around four weeks to complete. It takes many cans to make a single model and obviously a lot of dedication to create the desired effect.
7-up Plane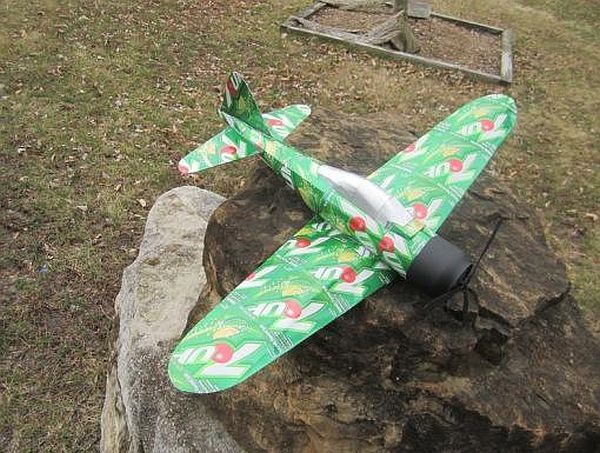 Red Bull gives you wings and so does 7-up. The 7-up plane designed by Sandy is a perfect imitation of a fighter plane that was used during World War 2. Sandy's creativity and dedication has taken recycling to new heights altogether.
Guinness car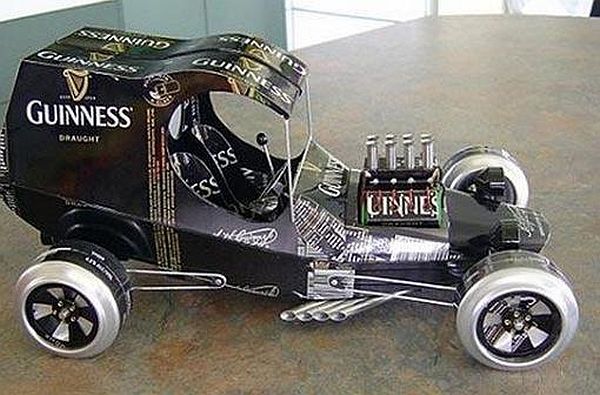 Yet another jewel from Sandy's recycled art collection is the classic car made from Guinness cans. It is an exact replica miniature model of vehicle with a raised bonnet, peddles, gearstick, glove boxes, and dashboard dials. All this detailing speaks volumes of the amount of efforts that Sandy has put into its making.
Coke can car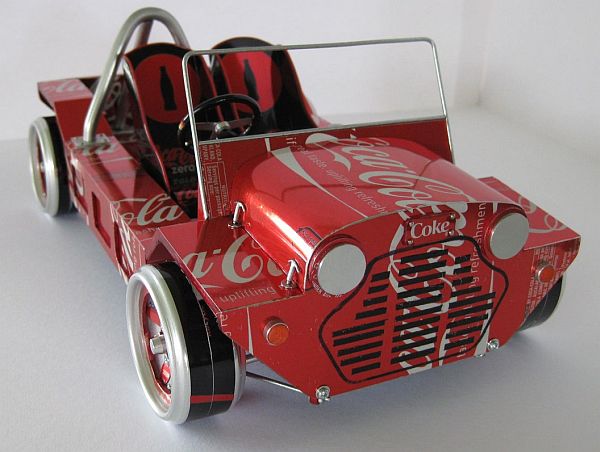 This Coke can car design is another marvel that leaves us awestruck. Looking at all his creations one thought that comes to mind is – this is what we call recycling. He is doing this great job for last eight years, creating replicas of classic cars with outstanding detailing. He was an engineer, and it was only after he met with an accident that he turned into such a proficient designer who turns old beer cans and other cans into craft. His art is great from the environmental point of view as well.
Summary
Sandy Sanderson is an engineer and a green designer as well, who makes miniature car designs using beer cans.