It wasn't long before one a certain British Head Honcho opened a new office in Manchester. So, what's new? Companies do open head offices, what's so great about it? Well, is it that Edinburgh's Duke and Queen were present at the ceremony and hence, this firm attracts attention? Yes, the office has been newly inaugurated and it has more than 1 reason to attract attention. This corporate building isn't normal. It is in fact an eco friendly green building. This is 100% true and has been formally and officially announced. Hence, the Duke and the Queen grace this building with their presence.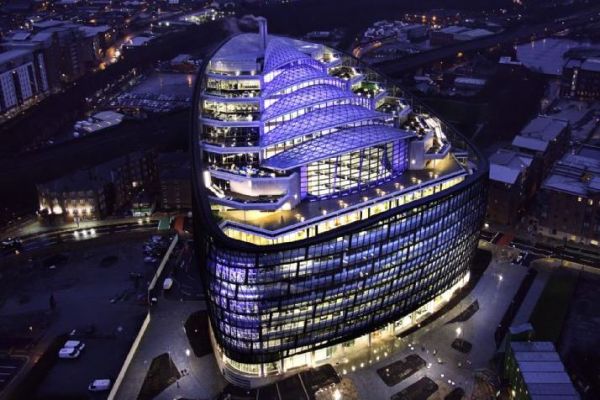 Yes, That is an Eco Friendly Building
In fact, it was the Queen who did the inauguration bit. According to information available on all the dailies, this is the world's most environmental friendly building. The building has surely astounded the public with its creation. No doubt, the co-operative group is grinning in its new head office. As per sources, this group has sent as many as €105 millions on this building. Yes, that leaves everyone even more astounded. However, the money spent was well worth it. The Corporates do know how to spend their money well, don't they? After all, they came up with one hell of an eco-friendly building.
Yes, You are Working in the World's most Eco Friendly Building
This building was in November and was assessed by BREEAM. BREEAM is an abbreviation for Building Research Establishment Environmental Assessment Method. BREEAM declared this building to be the world's most eco friendly building. This building assessor is quite well known on the international front and hence, its declaration is a valuable one. Equally valuable is, the British Head Honcho's Corporate Head Office. What could be more flattering than having the world's most eco friendly building as your head office? Isn't it like the best thing ever to happen to any head office? Apparently, the builders have taken care to maintain green with utmost precision.
Green all the Way
This building is called 1 square angel and is around 95% sustainable according to reports by Business Green. Thus, it isn't for nothing that the building has been conferred with the world's greenest tag. It actually is what it is. It is by no means a normal building. Hence, it has received comments and appreciations from one and all. The CEO of the company said that they made all the efforts to make the building as green as possible and is overwhelmed by the result.
Summary:
Read into what's so special about the new head office in Manchester?