Leo Burnett was known as one of the most creative minds of the advertising world and it seems like those at his New York office have decided to take inspiration for some his creative work. This time it is not so much in the advertising line though as they have crafted their company's logo using discarded computer keys and it took a whole lot of them to make one of these logo boards that is both unique and unmistakably distinctive.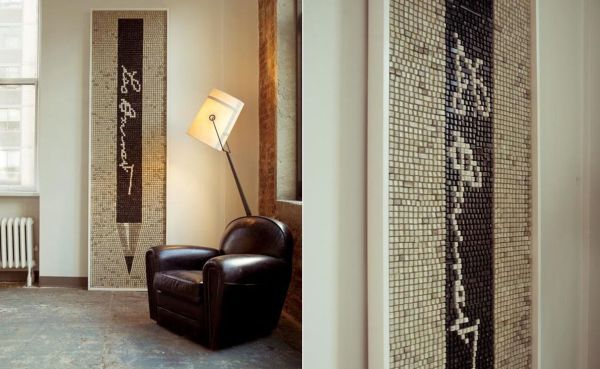 All the keys were collected from discarded keyboards within the agency, which once again showcases the amount of electronic waste that goes around these days in the consumerist and gadget driven modern world. Of course, in the case of firms, upgrading might well be a necessity, but it does still leave behind enormous amounts of e-waste that most likely ends up in some giant dump somewhere outside the city. Sooner or later, we are bound to run out of places where we can dump this toxic waste and hence the best way to move forward might well be recycling.
Those around the New York office of Leo Burnett used 6325 keys to make this nine feet tall and three feet wide piece of art. It is interesting to see how more and more people are turning toward e-waste as a material for their work of art and this one is in fact simple enough for most to mimic at a descent level. So, if you too have old and discarded electronic waste lying around, see what you can make out of it, much like the folk ate Leo Burnett.
Via: Theinspirationroom