Located at the junction of Townlake and Shoal Creek, this green structure has a whole array of amenities for its residents. The complex is integrated counterclockwise and has been planned by the architect Erik Leitner. The demand for developed downtown residences in Austin is quite high right now and these lakeside condominiums with a well planned layout are just what the people in the area need.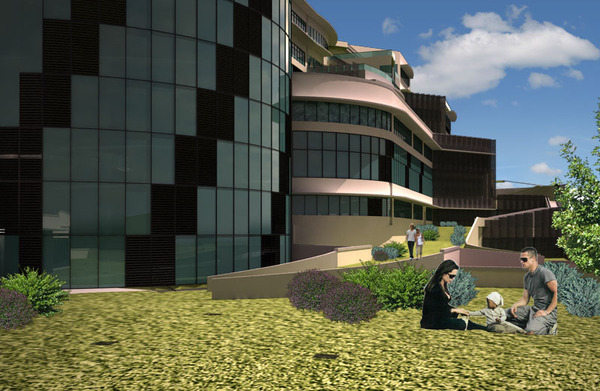 The project boasts of several environmentally friendly elements. Apart from vertical expansion and efficient space utilization, the project utilizes all possible resources optimally. Natural ventilation has been incorporated and natural day light has also been utilized to the fullest. Photovoltaics have been installed to harness solar power. Keeping in mind water conservation, facilities like rainwater collection as well as irrigation have been included. Native and drought tolerant plants have been given preference.
Facilities for residents
Besides, the entire complex has been planned out efficiently so that residents can enjoy lounging around and socializing. There are several parks in the building, which have been constructed vertically straight up, thus helping to save up on space. One cannot fall short of things to do here. For shopping, there are retail outlets and grocery stores. Recreational options include cinema, fitness center, restaurants and a poolside. The complex is linked to the Second Street Shopping District. There is even space for an office within the premises.
Going around the place is quite enthralling and enjoyable. To get from one spot to another, for instance, from the restaurant to the office, one has to traverse through different green zones. Thus, navigating through the complex is good fun and the view along the way is pleasant and scenic. In fact, many facilities have been provided in the building to help people enjoy the scenery around. The sights from the lofty points and elevations are simply breathtaking.
Via: Behance