The almost 900 years old St. Michael and All Angels Church in Withington, England recently became the country's first 'zero carbon church'. KYOTO Corporation from Japan had been assigned to supply its solar modules for a leading project that has helped in renovating the old church building, equipping it with all required tools for generating power sustainability, with the use of solar energy.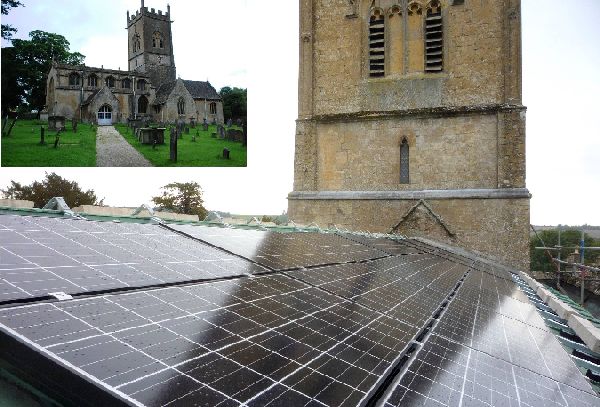 The Kyocera modules supply CO2 neutral electricity along with a biomass powered boiler system that will heat the church without any harm to the environment. Now, entirely powered by renewable energy, this 12th century Church is integrated with suitable technology that many upcoming structures would not even think of.
The 24 Kyocera solar modules generate solar energy with an output of 3.12kW. These modules have been installed over the roof and Kyoto made sure that the installation met all regulations that concern historical buildings. For this they used a special ladder system that does not distort the visual appearance of the church and affects its structure is no way.
Also, apart from solar installations, the church also has been integrated with an eco friendly biomass powered boiler system and provides the structure with CO2 neutral heat. The renovation of the church is exemplary and many are likely to follow suit with respect to both its ecological and economical sustainability.
Via: Marketwatch