It is vital that property owners remove stumps because they can cause health and safety issues. If you have young children living in your home, you will want to remove these stumps because they can prove hazardous. Lots of children like to spend time running around the yard, and if they were to trip on a stump they might sustain a serious injury.
After a while, stumps will rot. Stumps pose a problem for homeowners and their family's health. Rotten stumps often attract pests like termites and beetles while they are decaying which can also damage other healthy trees and plants on your property. If the stump goes untreated, fungi can grow on them which can have a devastating impact on the other plants growing in your yard.
A lot of homeowners plant trees in their yards to improve the property's overall appearance. A healthy tree can make a big difference to your property's curb appeal, but an untreated rotten stump can do the complete opposite. A rotten stump can destroy your property's aesthetic, which can distract people from the rest of the beauty of your home.
What's the Difference Between Grinding and Removing?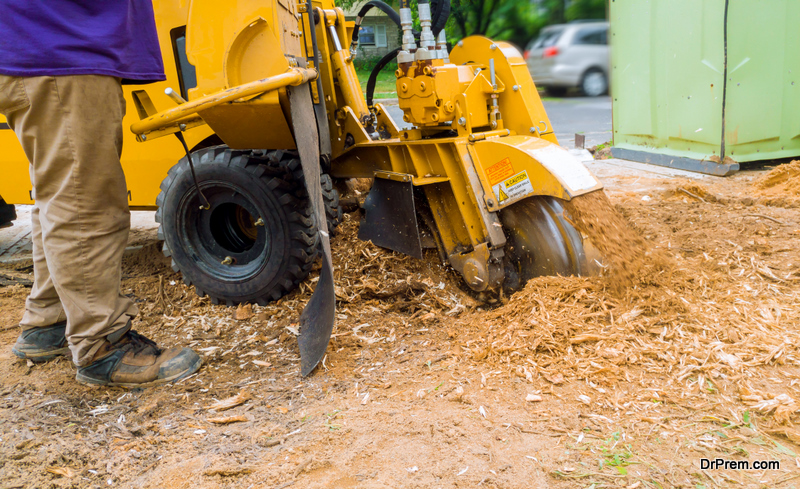 Once you are willing to treat a rotten stump in your garden, homeowners often hire a tree surgeon to do the job. Although you can do it yourself, you will need to have experience either grinding a stump or removing a stump. It is not as easy as many people imagine, and you will need the proper tools and chemicals to successfully fix the problem.
The tree surgeon will examine the stump, to see what is the best option. They won't just look at the stump, but they will also consider what will go on top of the area where the stump is. Stump grinding is when they excavate the stump but leaving the root. A tree surgeon will have a mechanical tool that is designed specifically for grinding out stumps. A lot of people prefer stump grinding because they won't need any extra filling.
The process is fast, and it is not as labor intensive as stump removal. With growing concern about global warming, it is an environmentally friendly process. Because the stump remains in the ground, after time it will start to mix with the soil. It won't leave a big empty hole in your yard. However, some homeowners worry about leaving the root of the tree in the ground, in case it starts sprouting down the line.
Stump removal is when you take the entire stump, including the root out of the ground. To do this, the tree surgeon will need powerful machines on hand. However, by completely removing the stump there isn't any chance of the tree sprouting in the future. You don't need to worry about your children falling over a small tree starting to grow again. However, removing a stump can be a big task. You will have a big hole in the ground once it has been removed, which you will need to fill in once the task has been completed. The process can cost a pretty penny, so it might be worth asking a few different tree surgeons for a quotation.
When Should a Homeowner Consider Grinding or Removing a Stump
If you feel that a stump on your property is a threat to your family, it's best to have it looked at straight away. You are more than likely to have the stump removed at some stage, so it is safer to have it taken care of before an accident occurs. If you are installing a new permanent structure on your property, you should look to have the stump removed. For example, if you are constructing a new stone wall on your property, and you hire a tree surgeon to grind the stump, there is a slight chance that the tree will start growing again. If this happens, it could damage the new wall you have just installed. Although this won't happen immediately, it might even take years, but you might have to take down a section of the wall and have the stump removed down the line. This can cost the homeowner a lot of money, especially because they will be forced to rebuild the wall.
The reason why homeowners hire experienced tree surgeons is that they will have a skid steer or an excavator to get the job done properly. Large stumps will need a powerful machine to remove. Big excavators can cost a fortune, so very few homeowners have access to them. Although you can rent a lot of machinery, having an experienced person who can handle the machine is key to removing the stump properly. A reputable tree surgeon company will plan the entire process before they start removing the stump. They understand that large machines will damage a lawn, so they will spend time figuring out how to get the job completed with minimal damage to the surrounding areas.
Why Should you Hire a Tree Surgeon to Remove or Grind the Tree?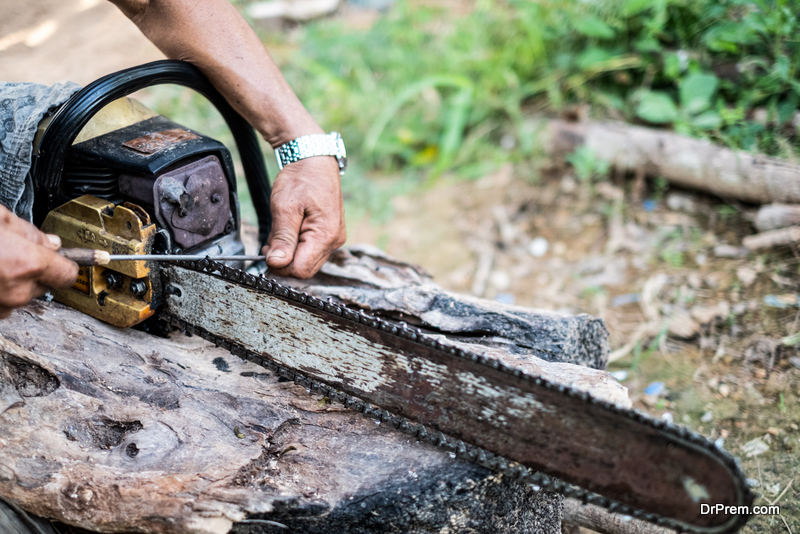 Some homeowners worry about the cost of hiring a professional to get the job done. Most tree surgeons have a reputation for charging a lot of cash for their services, so it might be tempting to take on the job yourself, but in the long run, they can save you a small fortune. A lot of them will give their clients a package service. Some will fix any damages to the rest of the property caused while working on the stump, they will know how to protect the other plants close to the stump, and they will know how to clean your site efficiently after the process has been completed. Most tree surgeons will be insured to work on your property, so you don't have to worry about paying for damages if they were to get injured while working on your property.
Not only will they use sophisticated tools to remove or grind the stump, but they will also know how to use it. If you don't know how to safely operate these powerful tools, you could get seriously injured. These tools are needed, not just to get rid of the stump, but to protect the surrounding area too. Experienced surgeons take health and safety seriously, so you and your family won't have to worry about getting hurt.
Conclusion
In most major towns and cities, trying to find a reputable tree surgeon can prove challenging. With so many people wanting to do home improvements during the ongoing pandemic, some services have very little time to work on new projects. However, when you do find an available surgeon, don't just employ them because they are cheaper than their competitors. Try and find one that holds the correct qualifications to take on the job. Ask to see their insurance policy, to ensure that they are covered to work on your property.
Consider asking friends or family members who have gone through a similar process in the past for advice. There are plenty of online forums and social networking platforms where people post reviews about the different services in their area. Because hiring a tree surgeon can be a big expenditure, you will want to be completely confident you are employing the best people for the job.
Article Submitted By Community Writer