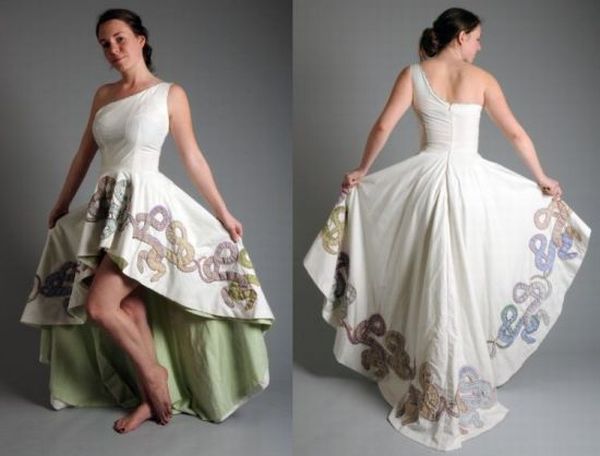 In the recent years, fashion industry has given a new meaning to designer wear, by showing us a glimpse of unmatched and incredible dresses crafted from recycled materials. From cycle tubes, ties, shirts to magazines and newspapers, every imaginable item has been used as raw material for these dresses. These incredible dresses have definitely stirred up a storm in the fashion industry and adorned the ramp with unique dresses made from recycled crap.
Living Floral Dress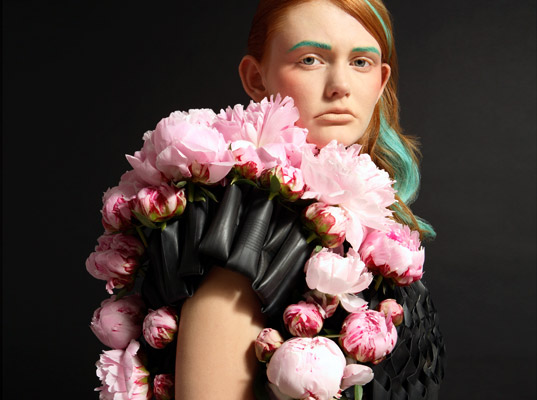 This stunningly incredible dress made from recycled inner tubes of bicycle and wool is the brain child of the team work done by fashion designer Mattijs van Bergen and landscape artist Anouk Vogel.This dress has smocking like surface, all due to the myriad individual "vases" that can be filled with water. This beautiful floral dress was exhibited as part at ARCAM in Amsterdam on September 11, 2010.
Stunning outfits made from magazines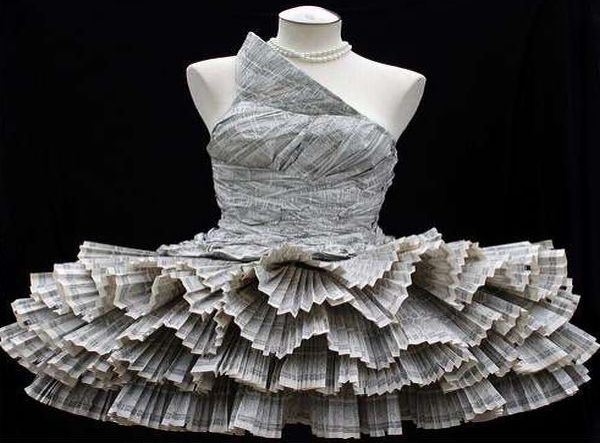 This is one of the five dresses collectively created by three designers viz. Ayumi Morita, Grace Insogna and Hoi Li, who allowed their creative juices to flow without restraint. These elegant and trendy dresses are made from old magazine papers donated by ELLE, Harper's Bazaar, Wonderland and Vanity Fair. These dresses made headlines at events ranging from Designer Pages event, The Wrapping Project, Earl's Court Festival 2011 to Wapping Hydraulic Power Station, London.
Envirosax bag dress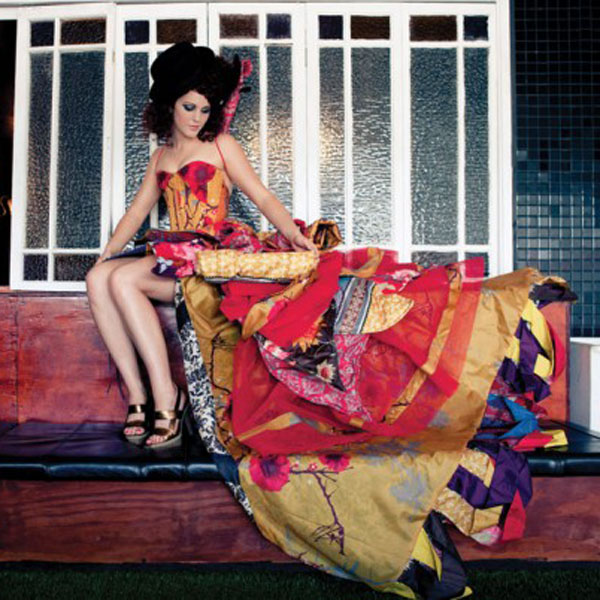 Fun, flirty, and stylish, this dress is the brainchild of bag manufacturer and designer Amit Ayalon. This couture piece comprising of a jacket, Victorian corset, back scroll piece, bustle and skirt is made from colorful reusable Envirosax bags. A brilliant cacophony of color and pattern, this dress was unveiled at the Sundance Film Festival.
Recycled dresses by Gary Harvey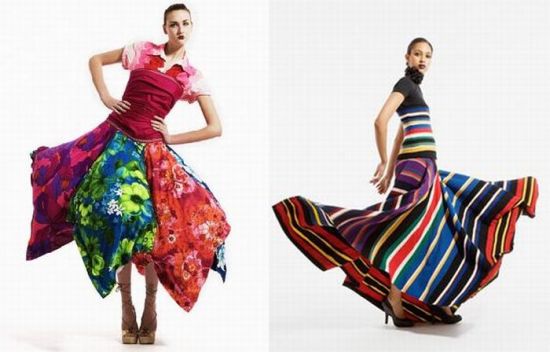 Gary Harvey is one such designer who is well known for his green designer wear. Using old laundry bags, discarded jeans, old black logo T-shirts, used nylon baseball jackets, newspaper, used trench coats, old army jackets, used Hawaiian shirts, cans, bottle tops and cardboard boxes, he has upcycled these worn out clothes and given them a new definition.