The one area that many people forget about or ignore are the window sills. Bare window sills give a boring, drab and tired look to any home. Although, people do try to decorate it, they do it so by putting up some mediocre show pieces which further deteriorates the look. However, if you want to decorate the window sill and spruce up the look of your home, then why not do it with some innovative planters. Take a look at some of these innovative planters that are sure to bring your window sill to life. These planters not only give some oomph factor to your window sill but also create a style statement.
Fish Tank Planter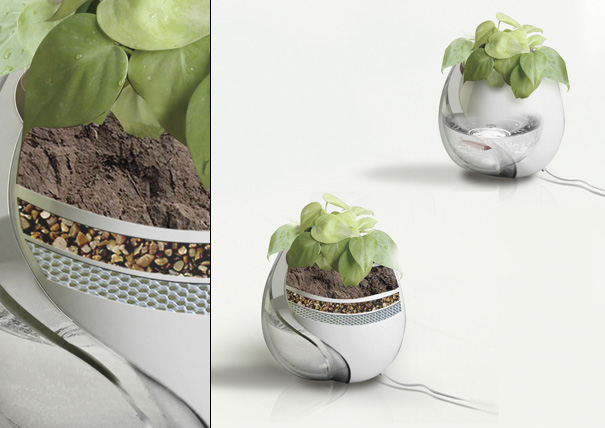 This fish tank planter not only provides life to your window sill but also to two most important living things which are important for our environment i.e. plants and fish. Nicknamed 'One Pot, Two Lives' this planter has been designed by Sheng-Zhe Feng and Ling-Yuan Chou. This planter has been designed with dual functionality in mind – as such the fish which leaves its bait remnants (in other words; its poo) turns into a nutrient rich manure for the plant while on the other hand the water which is poured into the plant gets filtered and cleaned, and becomes a pure source of life for the fish. This is a wonderful way of recycling things with minimum effort. The whole ensemble maintains a steady neutral PH of the water and the soil remains moist and humid for about one week.
2. Clock of a garden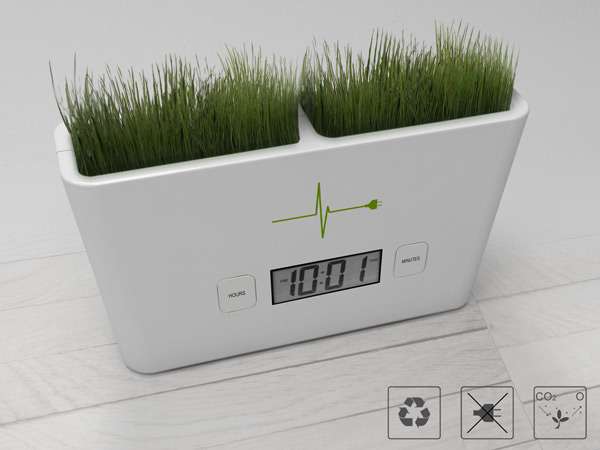 Move away wall clocks, for here is a clock of a garden!! Designers Francesco Castiglione Morelli and Tommaso Ceschi have a new concept which does away with all those uncountable batteries and heavy toxic metals. Dubbed as 'Timeless Garden', it is an eco friendly clock that gets its power from the chemistry that arises between the mud in the planter and the metal electrodes. This innovative planter in which you could plant herbs, flowers or grass is made from recycled plastic and helps the clock sustains itself, without the craving for toxic juices that emanate from batteries. What a way to preserve our planet earth!!
3. Runaway planter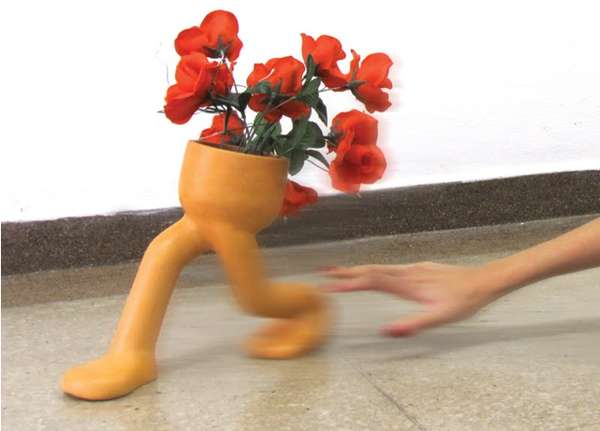 Bring back life to your boring, dull and lifeless window sill with 'Runaway Planter'. Contemporary, modern, elegant or funny, it has been designed by Anderson Horta; a designer from Brazil. Taking inspiration from green life and cartoons, this is an escaping planter that looks as if it is running away from you! Made of casting slip that has been polished and which grew on its legs on its own, is available in white and orange color. Suitable for kids' room or any other, you must however not forget to water the plant or else it would run away!!
4. MonPot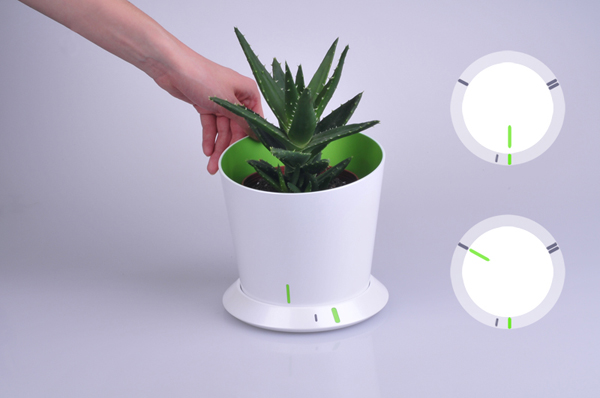 We mortals persistently suffer from short term memory loss as such we keep forgetting to do our daily chores especially watering the plants. But, imagine a plant telling us that it is time to water it. Unbelievable, isn't it? The 'Mon Pot', a project by Julien Bergignat is the perfect example to make unbelievable, believable. This planter with a rotating timer has several small indicators; one for each day. All one has to do is rotate its base to a particular day or week setting. When the timer comes to the setting of the particular day or week, an LED reminder light will go off and return its original position. The LED reminder light which is made of small solar cell tells the user that time has come to water their plant.
5. High heel planter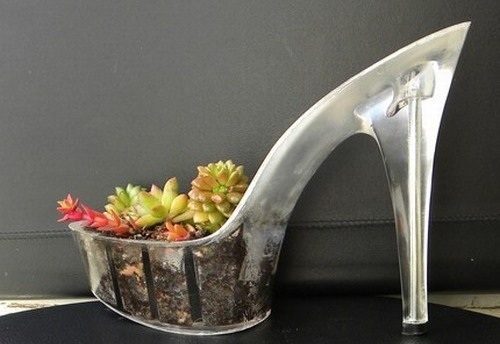 Though it may seem weird and wacky to look at, it still is one of most innovative planter you can choose to decorate the window sills. This stilettos shaped planter is sure a decorative asset for all those princesses, cindrellas'. All you need to do is throw in some manure and put your favorite plant and water it. Voila!!! This is how it looks!!!
6. Solar powered planter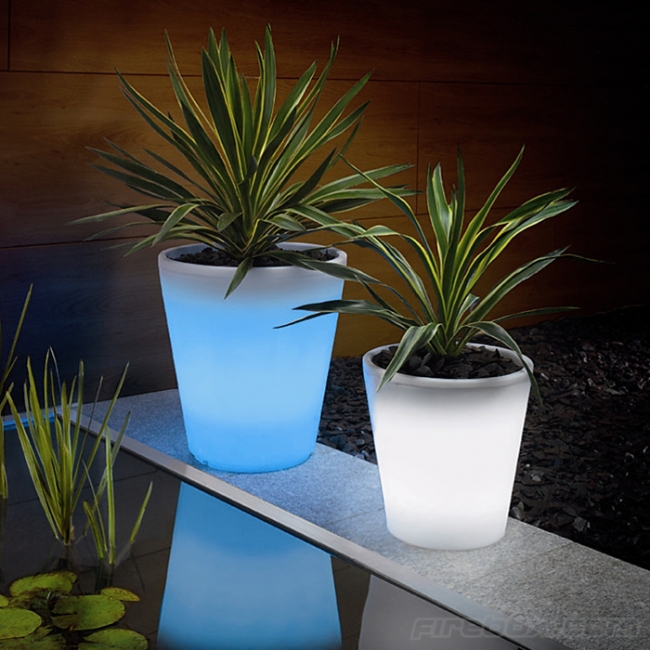 If you are garden cum gadget loving person, this planter is just the one for decorating your window sills. Available at Firebox for $26.49, it is a planter that is powered by the solar energy. This stylish designer pot absorbs the sun's rays during the day so that it can charge its internal battery that powers its several built-in LEDs. At night the pot glows on, which gives an enchanting magical touch to your window sills. The light which glows on is very much splash proof. This planter also comes with a solar cell which has separate spike arrester and which is connected to the pot via a 3m cable. There are 2 models of this planter available, one that glows a constant white light and another model which changes in various eye pleasing colors.
7. Book planter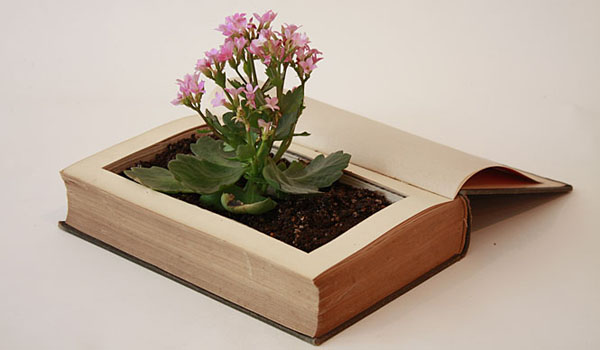 For those who don't want to add up their already spiraling expenses, here's another innovative planter that can be done right at home and which won't cost you a dime. Apartmenttherapy brings you a step by step process to help you make your own planter. All you need is an old, unused and discarded book, soil and a plant.