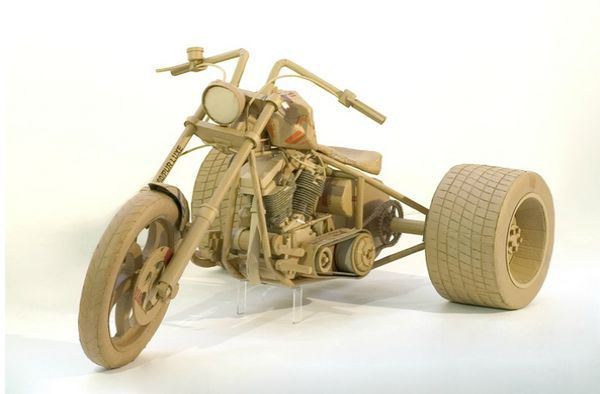 When it comes to the fashion statement, there is nothing better than the bikes or you can call it motorcycles. The ultra-stylish and cool looking bikes ultimately add to the beauty of the person who makes it. The number of components used in the manufacture of the motorcycle is mostly non eco-friendly and thus constitute some part to the global pollution. With the development of the world of recycling, there have been various devices and stuffs made completely out of these recycled products. This new change has not only made the better use of useless garbage products but also has led to stunning recycled items. One of the most awesome products recycled these days is the motorcycles. Yes, you heard it right. The green is the trend and these bikes are now turning green in some way. These cool recycled bikes are a rage all over and it's pretty hard to stop this green bike fever. There are plenty of such recycled motorcycles present in market these days. Out of them only a few are worth of going for. Here is a list of five such innovative motorcycles that are made using recycled objects. Have a look!
1. 1994 Harley-Davidson re-designed with green components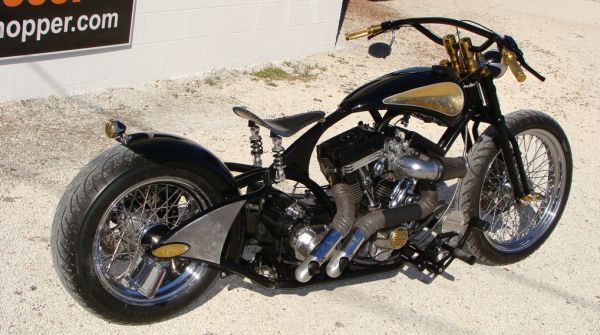 The beauty re-designed and this time into completely green. The Harley-Davidson is the bike when it comes to style with a touch of comfort and luxury. These bikes are known to provide ultimate luxurious comfort to the user but were considered to be highly unhealthy for the surrounding as they consisted of items and components which were non eco-friendly. Now this new revolution has been made and this classic 1994 Harley-Davidson is converted into completely green. The beast is now green with a cool gas engine which looks really adorable and is stunningly powerful. The best part of this modification is that the new parts are completely recycled and are made into such a gorgeous structure. This masterpiece was built by Santiago Chopper and is really worth of looking.
2. Brammo Enertia powercycle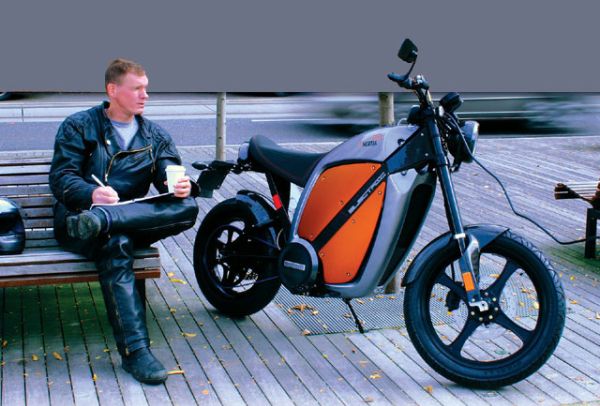 Physics is the base behind every new green bike and there is nothing practically better than these green bikes. The Brammo Enertia powercycle is a perfect example of a green bike and will be best suited for all the people out there who were waiting for some eco-friendly way to travel. This awesome bike is made completely out of green products and is especially made keeping in mind the green requirement in the vehicle industry. This bike can accelerate up to a maximum speed of 60 mph and can definitely burn the streets with this high speed. It is provided with an ultimate shock absorber spring which allows you to ride it over anything without any hassle.
3. The El Ninja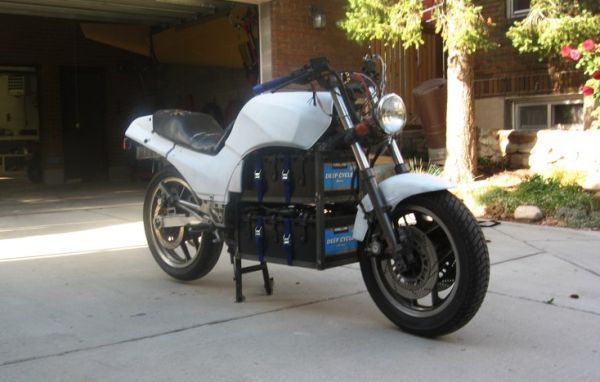 When it comes to biking stuff, it is highly impossible to ignore the giant Ninja. The Ninja bikes are ultimate in style and comfort and are known for their awesome handling and stunning designs. This classic El Ninja is one such Ninja bike which created a massive popularity for its awesome design and looks. This bike was highly unhealthy and was considered to be one of the most polluting bikes. This bike is now turned green and now you can race the streets without bothering about its effects. The best part is that it is built with zero-emission system and can attain a top speed of 52 mph and the bike overall weighs 530 pounds.
4. Wooden motorcycle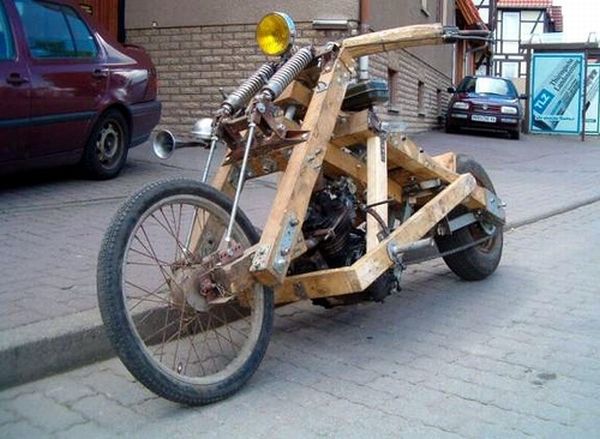 The wood is considered to be one of the main green components in making products out of it and whatever product is made, it looks really awesome. Here is a green bike for all the green lovers out there. This wooden bike is a perfect example of green technology and recycling products. This bike is made completely out of wood except the engine, tires and the horn. The bike is provided with all the basic necessities like a mirror, headlights, shock springs, etc. So now go around in green style and make the world go jealous, show off your newest stock and just burn the roads.
5. Trike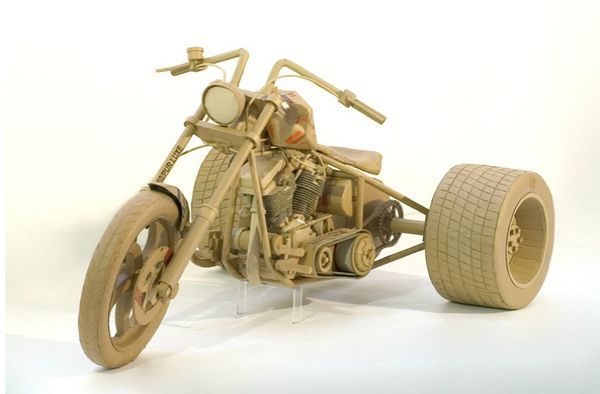 The Trike is an awesome concept bike made by the famous artist Chris Gilmour. The ultra-big tires on the back side and the twisted handle with an awesome angle make this bike worth of adoration. The bike derives the looks from the traditional classic bikes with a touch of comfort and ultra-luxurious components which make this bike an awesome masterpiece. The best part of this bike is that it is made completely out of recycled products which are completely eco-friendly. So, now you need not bother much about the effect of your bike on the environment. Drive green, that's the anthem!