Lampshades are pretty and can impart a touch of elegance and beauty to your room. The look of classiness that comes with lampshades of the most ideal colors and designs is unparalleled. When your lamp starts running out of its beautiful looks, you may be tempted to replace it.
Instead of going through the hassle of getting rid of your old lampshade and getting a new one, why not try some excellent DIY ideas to make your current lampshade look better than new. Below are listed some good tips and innovative procedures that can help you transform your lampshade into a really cool looking one.
Printed get-up: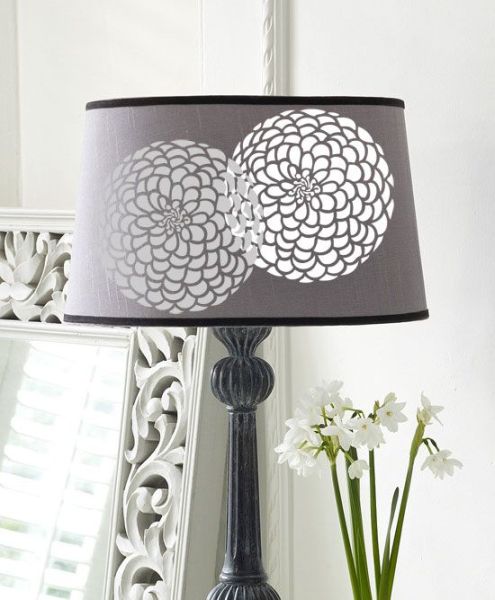 Get a cloth or paper printed with the design of your choice. Cut out the printed material which can comfortably cover the entire lampshade, and just a bit more. Place it on the lampshade exactly the way you would like it to be, and stick the printed material to the fabric of the lampshade. Smooth out any air bubbles or wrinkles that may be there on the printed sheet. Once it is in place, set up the lamp with the proper base. That's all you need to do and you're good to go! 
Night lights: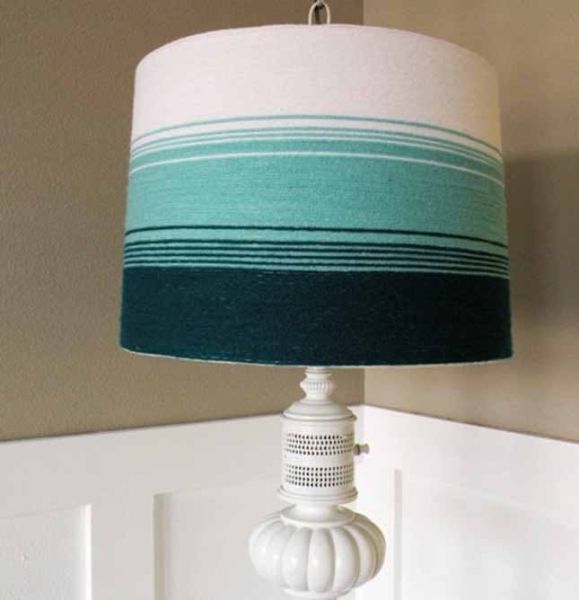 Paint your lampshade with the darkest of colors you can find, preferably black. Apply 2-3 coats to even it out and make it opaque. Wait for it to dry out and stiffen before you go further. Take a drawing or an outline of the shape you want upon your lampshade. An outline of sky scrapers looks astounding on a lampshade. Very carefully lay down the sketch on the painted portion so that it covers the entire area around. Start poking pinholes along the outline of the design.
Make holes even where the windows are supposed to be. Once you are done, remove the sketch, set up your lamp and put it on. The amazing breathtaking view of city nightlights will leave you dazzled. The bulb of the lamp will double up as the setting sun in the background behind the tall buildings, and the light creeping of the pinholes will give a majestic look to your lamp.
Vintage look: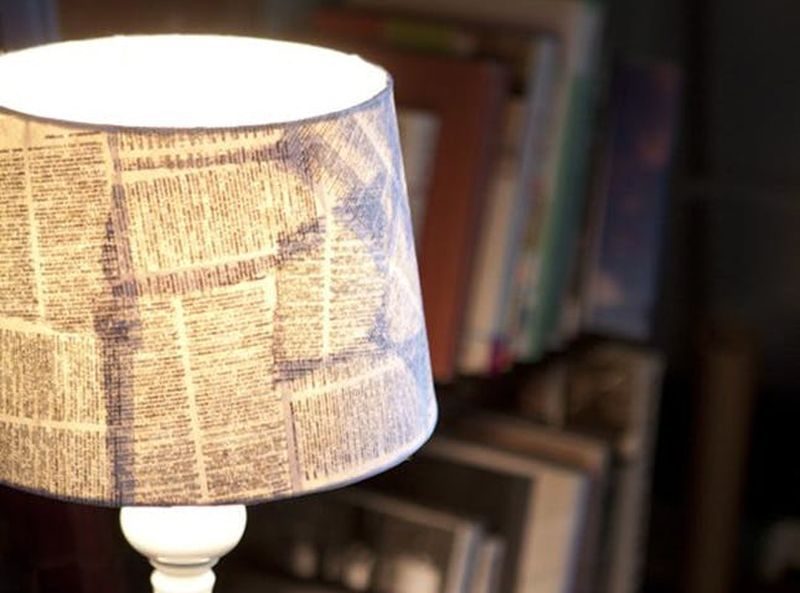 You can also spice up the appearance of your lamp by imparting a vintage look to it. An old cycle or an ancient castle with towers can prove to be just the design to please you and your family. You can work on the design by drawing it yourself or by obtaining a digital picture of it.
Cover up your lampshade in the picture and make sure it settles down well. Get rid of any air pockets under the sheet lest you want to spoil the look of your lampshade. Once everything is in place, light your lamp in the dark. You will be fascinated by how well and pleasing it looks in the dark of night. 
Get crafty: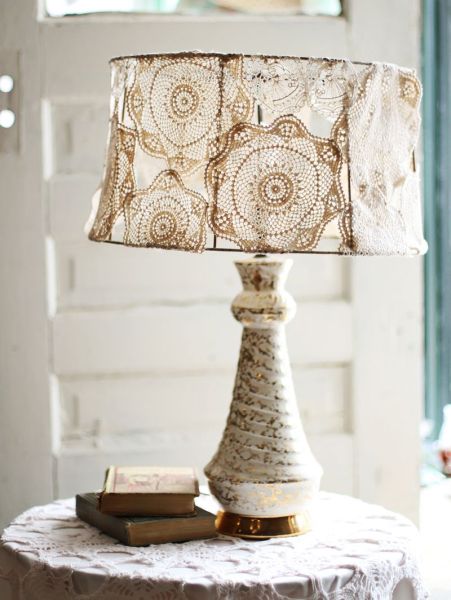 If nothing else, you can give a push to the artistic bone of your children and allow them to do the DIY lampshade for you. Collages or colorful prints of fabrics can be doubled up as a realistic cover for your lampshade. And not just the kids, you can take inspiration from interior decorators as well as those who use such ideas and implement them.
You can use beads or chains to give a fancier appearance to your lampshade. If nothing else, you can lay with colors. A splash of bold colors on a sheet of hard paper can be used as a covering for your lampshade. It will make your lamp stand out and improve the aura of your bedroom like nothing else can.
After Thoughts: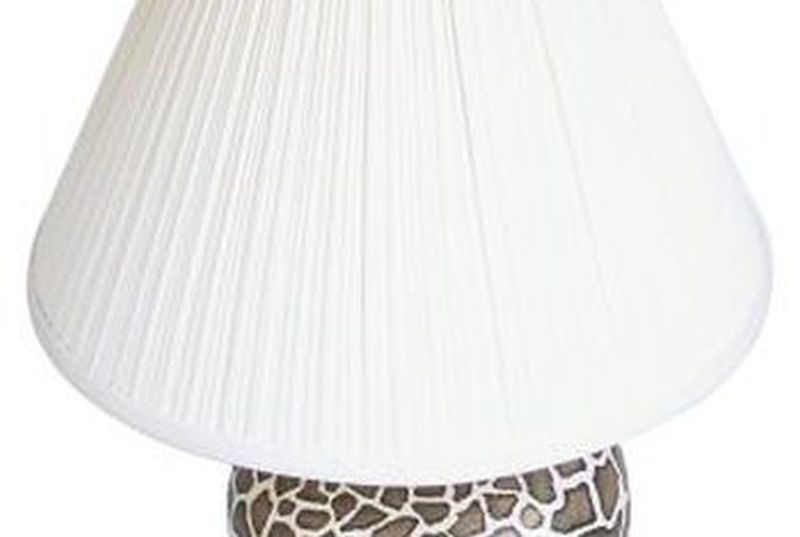 Even though the above mentioned tips to improve the look of your lampshade are amazing and over-the-top, they are not the only means to give a new look to your lampshade. You can come up with a new set of different ideas and a variety of other ways to do so.
There are plenty of other innovative ideas which can help you achieve your desired look. Also, you can customize your lampshade in accordance with your preferences, like an animated or cartoon design for the children's bedroom, a more romantic appeal like pretty lights and delicate designs for the master bedroom, and a lampshade with good and happy vibes and a certain homely aura of the guest room.