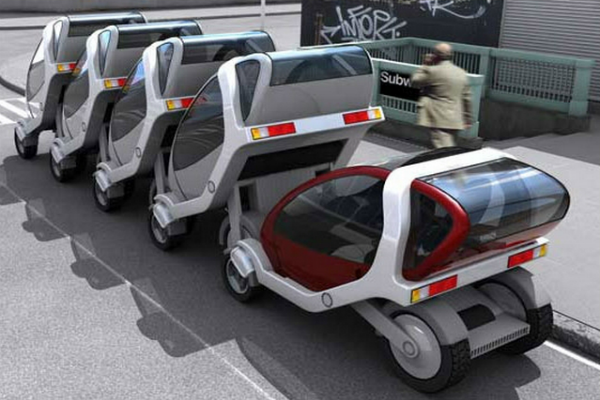 The world out there and the people in it are trying all their possible ways to turn this toxic world into a completely green world. This change into the green environment is highly appreciated for its efficient and useful needs. People out there are creatively using their mind to make projects which deal with the green technology. This will not only help out in attaining clean and fresh surrounding but will also lead to the better future of the people. The Eco-projects are being made and followed on a large scale so that a plenty of people can be helped using it. These projects have not only changed the meaning of green technology but also have taken it to a whole new level. There are many such projects related to Eco-friendly features these days' but few of them are really stunning and worth going for. So here we are with a cool list of five most ingenious Eco-projects that every earth lover should know which are creating a buzz in the world. Have a look!
1. Masdar
Masdar is one of the major projects which is inspired by the green technology and is made on a large scale now. This project is actually into making a complete green city for the people out there. The Eco-buildings were the old fashion and the new trend is building up a complete green city which will yield the people a complete green and safe environment. This building is probably the largest hi-tech city in the current date and is inspiring many other corporate to follow its path. This green building will be made completely out of green products and will include the green trees and plants in it. This step will completely take it to a whole new level of green environment. The project is still under discussion and is estimated to start by this year end. Let us hope this green city comes to life and we have an exposure to the complete green nature.
2. Floating islands
The Floating islands are the next big thing in the Eco-friendly nature that is creating a buzz around in the market. This green island actually consists of a small piece of island which is developed into a completely green environment by making green feature on it. This island will be floating in the sea and can make its movement to various places quite easily. People love staying in an island and what could be better than a permanent island which is provided with all the basic stuffs of living on it. This island is given gorgeous looks and the stunning appeal is remarkable. Also the structure given to it is simply superb.
3. City Center Las Vegas
The Las Vegas corporate has come up with a stunning and cool idea of making the city center completely green and Eco-friendly. This building is estimated to be one of the biggest green buildings in terms of the space provided and in terms of the capacity. This green building is capable of providing everything luxurious and is completely hi-tech with all the latest technological features. Also this green building will be spread to various places to create awareness among people about the various effective and green uses of green technology. This beautifully designed building project looks pretty impressive and especially the looks given to it are stunning.
4. The Eco-Egg sky scraper
The green egg is now being implemented on green structures. The sky scrapers out there are mostly considered to be a major cause of pollution due to the various toxic elements used in their construction. And not only this, they are also estimated to be a major element in terms of carbon footprints released. So this new green technology building can be a good alternative. This huge green building is made completely Eco-friendly and also is capable of generating green energy using the renewable energy system installed in it.
5. Stackable public transport
The next big thing in the green industry is the green and Eco-friendly cars that are not only designed to keep up the green nature but are also designed to reduce the crowd and the space covered during the parking place. These are the stackable public transport vehicles which are capable of considerably reducing the parking space by a whopping 30%. Not only this, the vehicles are completely Eco-friendly and come along in cool and stylish looks which are pretty hard to ignore. These vehicles are also provided with the basic requirements of a car and also have a two-seater capacity.