Recently, Nissan's luxury division, Infinity is being much discussed among the EV aficionados, who will finally get a chance to see it follow suit of the parent company with regard to electric mobility. Emerge-E, the all new plug in hybrid by Infinity is set to be unveiled at the Geneva Motor Show this month. Although much information about the electric vehicle is not available, a few specs definitely make way for curiosity before its launch.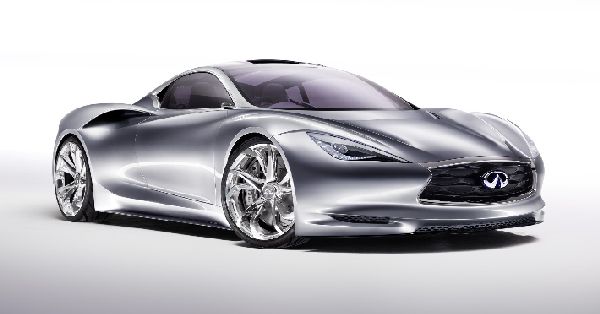 Described by most as super sexy, the official teasers of Emerge-E will definitely take hold over you. Its curvaceous silhouette makes it stand in line with cars like Ferrari 458 and its organic looks give an appeasing visual touch.
Now coming to the technicalities that are integrated into this green supercar; of course the exact specifications cannot be claimed, but a comparative analysis reveals that the car is expected to have an extended range, similar to Chevrolet Volt. This implies that it will be a plug in hybrid that will have a gas engine to be used up as a backup generator. It will have a mid mounted engine and its electric build up will resemble that of Nissan LEAF's drivetrain, but with an upgraded battery.
It will surely be exciting to learn about other arcane details that will be revealed at the Geneva Auto Show, and, until then it's time to speculate. If successful, Infinity is expected to start with the commercial production of Emerge-E by 2014.
Via: Autoblog