Eco fashion is the in thing. The idea of sustainable design is carried forward in these fashion accessories which have been made from natural materials or have been upcycled. Stylish and trendy, these eco-friendly fashion pieces can be your statement pieces, reflecting your eco friendly attitude. Extremely creative and unique, these latest offerings from design houses which focus on green and clean fashion, will turn heads wherever you go. Check out the coolest eco fashion ideas of 2016:
Kerf tie bow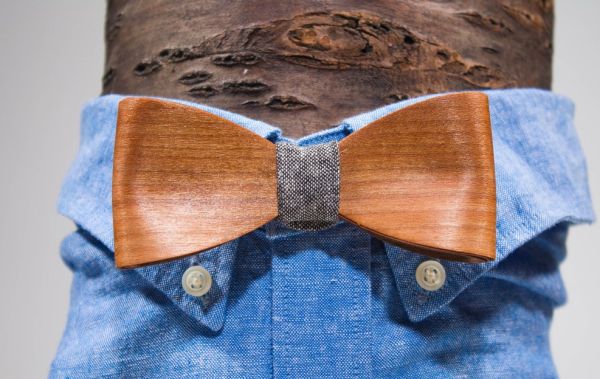 Image Source : cdn.shopify.com
The Kerf tie bow is an example of sustainable fashion. It is hand-crafted from recycled wood and available in different wood combinations which are custom made on request. This wooden tie has clip-ins which clips on to the neck piece made of leather. Now you can be fashionably eco-conscious with this bow tie. These ties are packaged in sturdy bamboo cases which can help to carry them around.
Laura ZABO Belts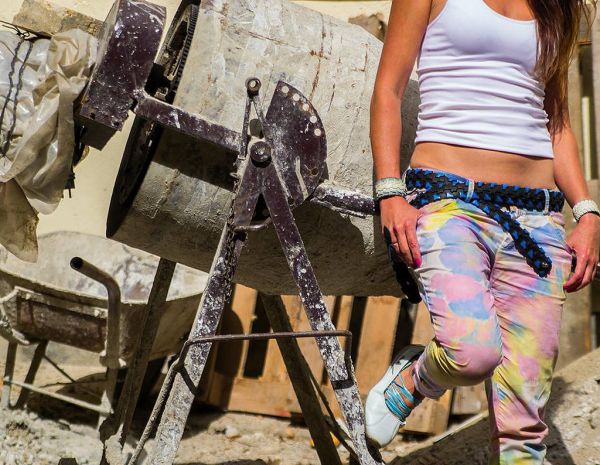 Image Source : static.wixstatic.com
Laura Zabo belts are made from something which would normally end up as scrap – tyres. These trend-setting belts are handmade and the designs are smart and imaginative. They're bold fashion statements with the use of bold colors and one-of-a-kind look. You can look cool and trendy with these unique belts and help to upcycle tyres which would otherwise be filling up landfills. And they could be gifted to your vegetarian and vegan friends who avoid wearing leather.
Root Sunglasses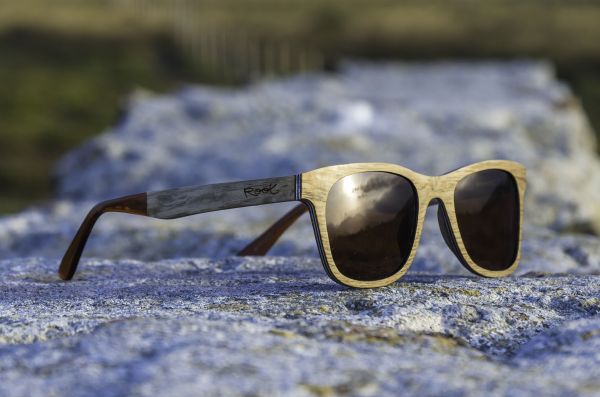 Image Source : rootsunglasses.com
Root sunglasses are made of wood, instead of metal or plastic. This reduces the use and manufacture of metal and plastic which is potentially harmful to the environment. The sunglasses are manufactured manually from natural wood, seem to be comfortable, lightweight and classy. The lenses have a UV protection of UV 400 and to clean them, a suede microfiber cloth is provided. These cool shades from Root, using wood for the frames can be a neat addition to your eco-friendly fashion sense.
Alice Zero-Waste Shoe Grown From Fungus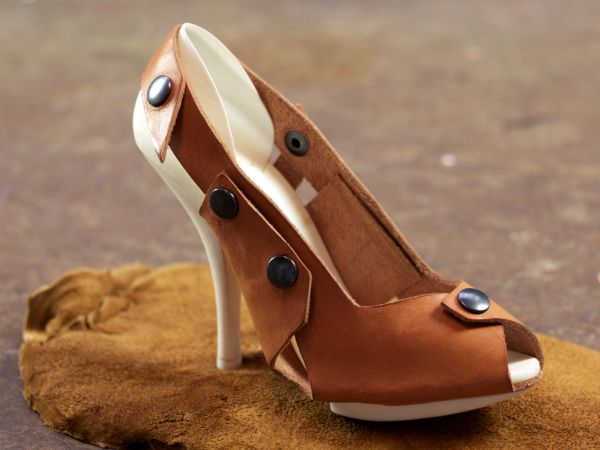 Image Source : assets.inhabitat.com
Talk about fashion accessories and can shoes be far behind? They're an accessory which we go ga-ga over.However, that amazing pair of stilettos you can't do without may prove to be too costly for the environment because of the high carbon intensive manufacturing process. Belgian designer Kristel Peters has come up with a bio-degradable material for shoes – fungus. Alice shoes are made of mushroom leather which has a low impact on the environment and look great too.
LIL WAVE pendant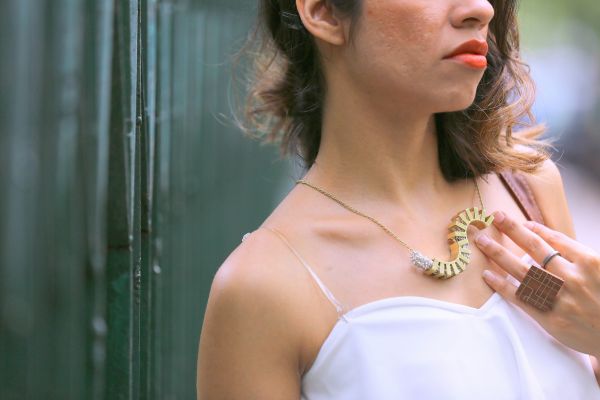 Image Source : colossalcloset.in
This sophisticated pendant is inspired by "Biomorphism", a contemporary art theory, which reflects the entrancing natural movement patterns of nature, especially of flowers and trees. The pendantsare handmade from brass pipes which would have been thrown away.
Recycled Leather Top Handle Bag in Pesca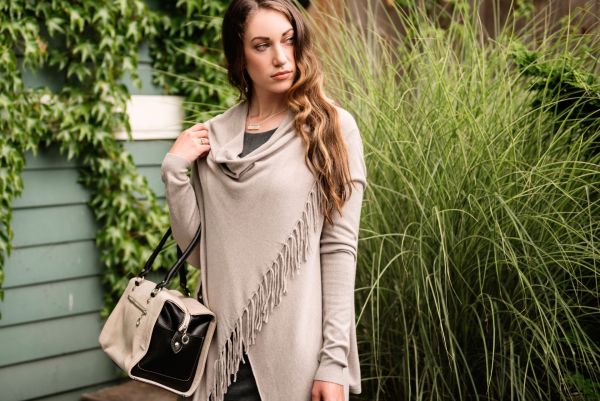 Image Source : cdn.shopify.com
Recycled leather is the material for this attractive bag. It has a cotton lining inside and adjustable strap which can match with any outfit.
Passionflower Living Jewelry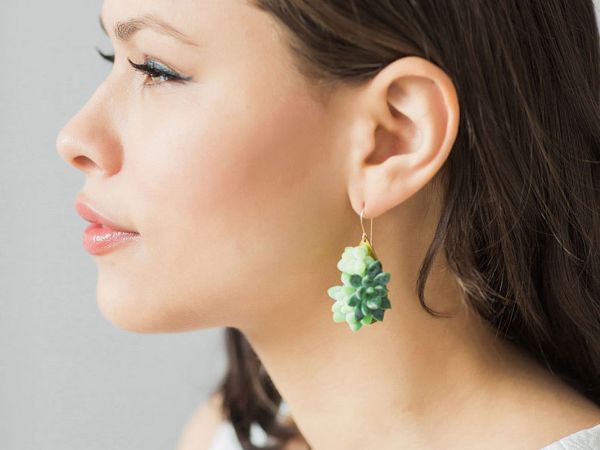 Image Source : ecouterre.com
Passionflower jewelry is handcrafted from miniature succulents. This living jewelry is charming and can look great with summer dresses. And when they start wilting you can plant them in soil! BTW, each piece is exclusive as they are custom made according to succulents in stock at that time.
Hamilton Perkins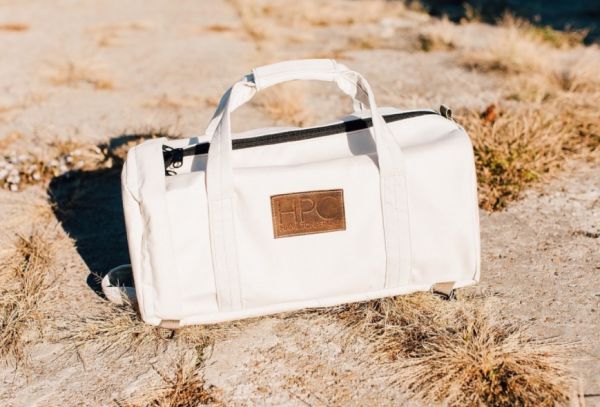 Image Source : designindaba.com
This travel bag is made out of plastic bottles which are 100% recycled and lined with the vinyl derived from repurposed billboards. This bag can help you to be eco-conscious and in vogue simultaneously.
31 Bits Recycled Paper Jewelry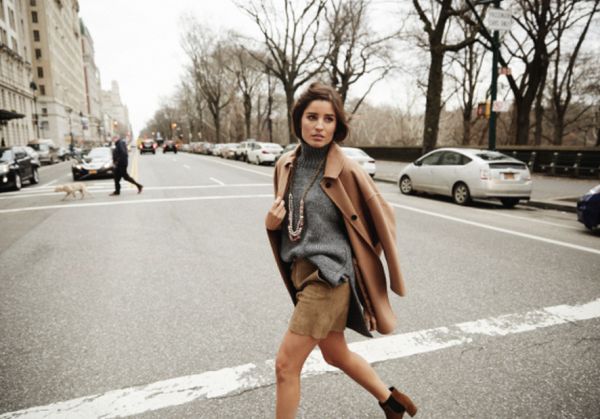 Image Source : 31bits.com
Lovely recycled paper jewelry to wow you with their great designs, from 31 Bits. All the pieces are made by women artisans in Uganda. The products are eco-friendly and are a mode of empowering the women who make them.
Lifepack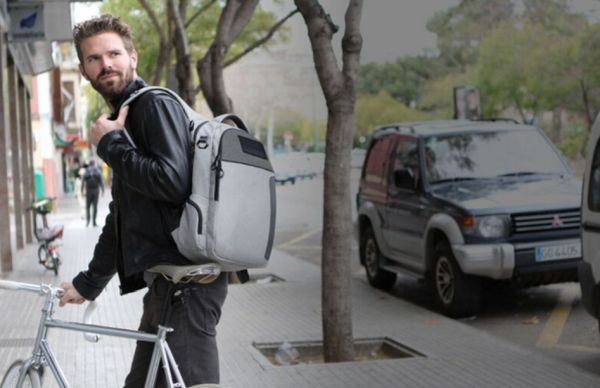 Image Source : infinitelegroom.com
The Lifepack is a chic backpack where design meets sustainability. Its features include a solar bank, an integrated lock system, and Bluetooth speakers. A nifty little bonus – the lock can be used as a bottle opener too – we know how useful that is!
To stay on trend in 2016, you can be inspired by these super-cool eco-fashion ideas. Perhaps take a closer look at an eco fashion brand which would satisfy your eco-friendly fashion needs.