Famous home products maker IKEA and prefab housing design firm Ideabox have joined hands together to build a high tech prefabricated Swedish inspired house in Portland. Named the Aktiv (Swedish for active), the prefab house is a wide open, sustainable and no-wasted-space housing, which is directly aimed at the Pacific Northwest homeowners. Indeed, the house is affluent with several eco friendly materials and facilities.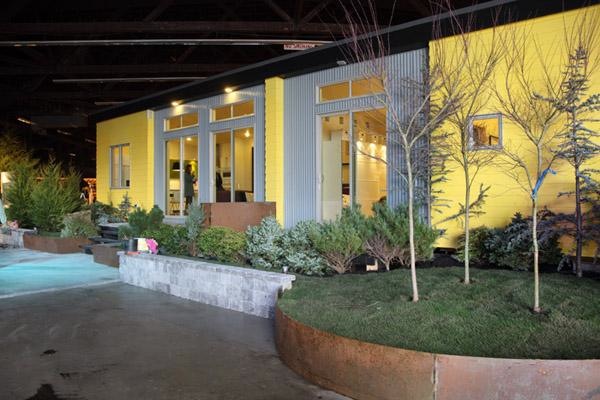 IKEA has offered huge flexibility in the furnishings of Aktiv prefab house. They include its famous maple flooring, wardrobes, bath and kitchen cabinets. Meanwhile, Ideabox has designed the very layout and provided a convection oven, induction cooktop, refrigerator and many others for seamless functionality.
Major eco-friendly elements of Aktiv contain energy efficient appliances such as dual flush, access for natural warmth and lights. Energy star electronics items are used in the building for less energy consumption as well.
Aktiv is made of fiber cement siding and uneven metals for solidity. Like most other prefab houses, it has a rectangle shape and seam metal roofs. Definitely, the prefab home is ideal for practically minded people; because all its components like flooring and counter tops come installed in 53 foot x 15 foot structures. Just assembling these stuffs, we will get the prefab home ready for use.
The Aktiv project will cost about $80,000 for the companies, which have undertaken this project as part of marketing their products and services. Both IKEA and Ideabox have been celebrated brands in house architecture for a while. Indeed, Aktiv shows us how a highly facilitated eco-friendly prefab house will look like.
Via: SmartPlanet