How would you like your wedding to be if it is celebrated in a clean and green way? Wedding favors need to be green as well in an eco-friendly wedding. Here are some top picks.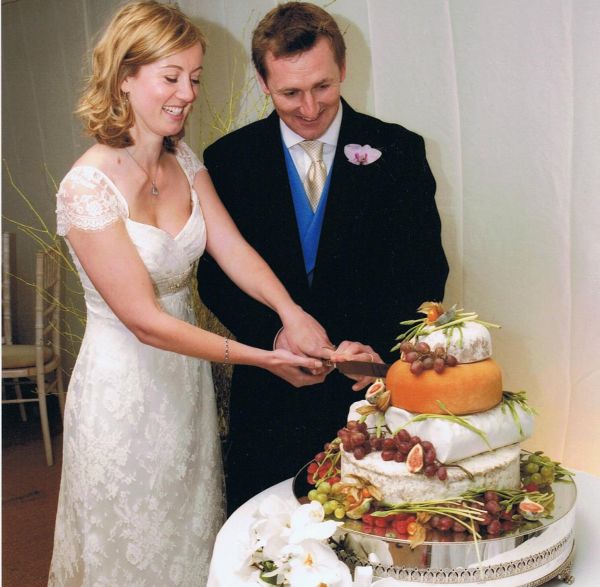 Eco-Edibles
Celebrate your wedding in an eco friendly way with eco friendly items. Everyone likes some delicious edibles in a party. Indulge yourself to some of the best tasting cake bites, the perfect chocolate-covered strawberry, love heart sweets, or a small jar of marmalade from a local farm. Look for cupcake liners and other supplies made from recycled paper to hold your treat or hug your jam jar.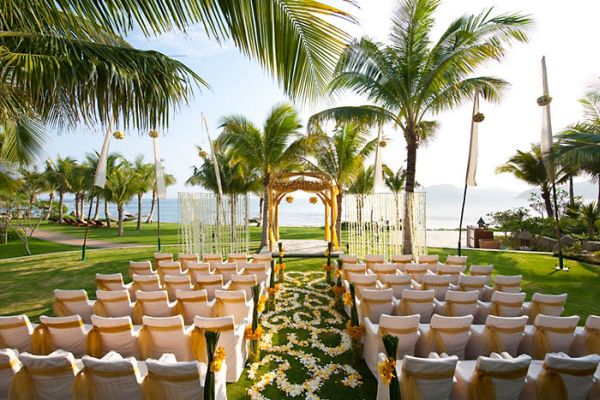 Plant a Tree
Trees clean the air of toxins, prevent soil erosion, and confiscate carbon from the atmosphere. Decorate your wedding place with varieties of trees that would look good and would feel fresh. For better ideas, you can also light up the trees with various kinds of eco friendly Led lights or solar lights that would save energy.  If you have a lot of friends who live in city apartments with no backyards, opt for potted plants instead of trees. Ferns, violets, and even potted cacti make nice gifts and can double as table decorations.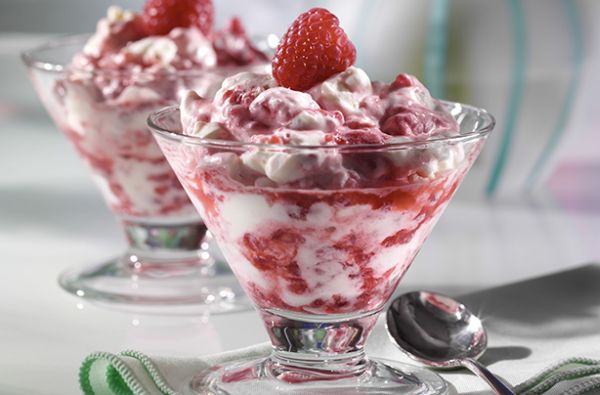 Present a DIY Delight
If you have enough time, try some of the best handmade recipes or room decors. For artists and crafters, making small favors can be a superb way to add a personal touch to your reception. If you want to make your own favors, it is necessary that you start early and stay realistic. Offer your guests a signature bottle of soda pop you made with a biodegradable straw tied around the neck, a handmade juicy terrarium, or a collection of your favorite recipes, arranged on recycled paper with a heart shaped cookie cutter or a mini rolling pin attached.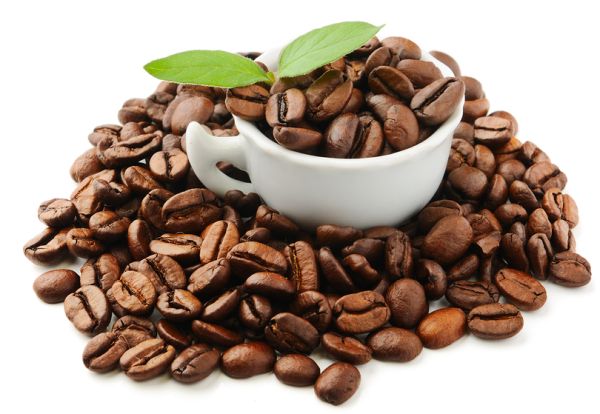 Provide a Little Warmth
You can also buy some organic coffee or some organic goods as gifts that would help you to celebrate your wedding in an eco friendly manner. Use products that contain recycled shipping materials, choose from a host or organic goods and choose pumpkin flavor spices for the fall season.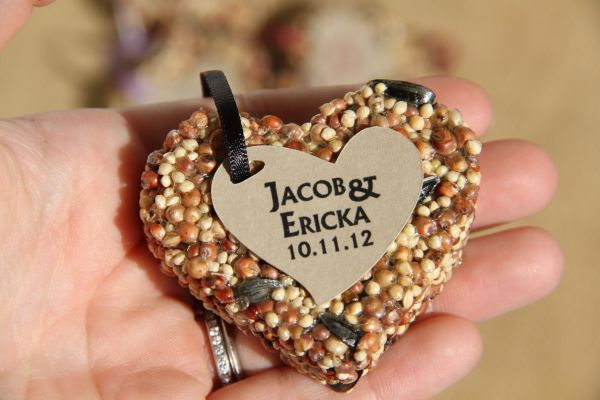 Feed Your Feathered Friends
Give your guests an eco friendly wedding favor that's for the birds as well! Bird seed favors are the perfect way to give back to the earth; there is no leftover waste. Package your favors in eco-friendly bags and customize them with your names and your wedding date on the front. Once you take them home, you can hang them on a fencepost or a tree outside and watch the birds flock to snack.