City roads aren't the same anymore. Unless you have a compact car, you have to be a pro getting through them. Moreover, that's not all. Thanks to our improving living standards, we are also seeing more and more vehicles on the road. Not only these lead to traffic congestion, but they also contribute heavily to air and noise pollution. One way out of it could be opting for public transportation or using bikes for commuting. However, for many of us, this might not be feasible. We need better options. Keeping this dilemma in mind, designers from all over the world are coming up with innovative solutions. E3WM by ICONA is one such solution.
Read More: Future Perfect zero-emission public transportation
E3WM (Electric Three Wheel Mobile)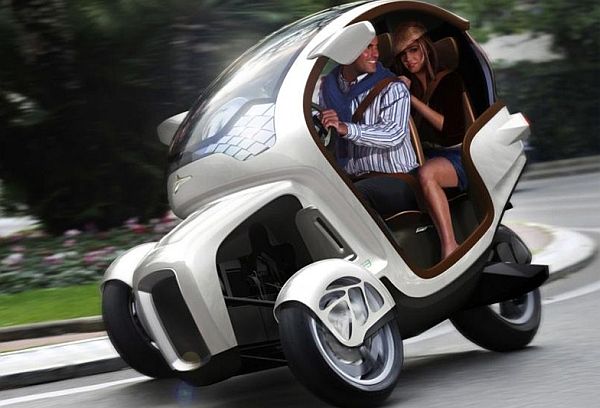 In response to the increasing demand from the Chinese automotive sector, ICONA Shanghai offers engineering support as well as provides design models to complex prototypes that best suits the needs and benefits the customers of China and Asia. In the same context, ICONA has recently launched a new and innovative three-wheel vehicle, E3WM (Electric Three Wheel Mobile) at the Shanghai Motor Show 2011.
With the advancement of battery technology, battery electric vehicles are becoming more and more attractive. These battery electric vehicles use energy from the battery packs. Falling in the same kind, E3WM, a personal mobility vehicle is based on electric power. This two-seated vehicle provides both safety and comfort as that of a car as well as the excitement of driving a motorcycle. The engine of E3WM is electric. Electric motors are there in the wheels of this car.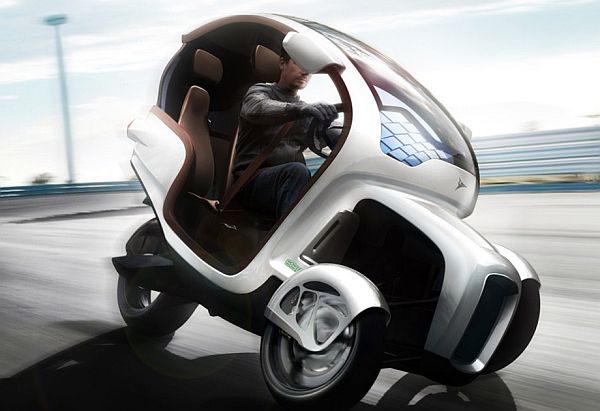 The three wheeled vehicle is 2.5 m long, 1.23 wide and 1.76 high and weighs around 400kgs. The electric motor of this vehicle is 55kW (75hp). The capacity of the motor is adequate to drive from 0 to 100kph in 5 seconds. Since the vehicle runs through batteries, it has a battery pack of 9 kwh. This battery provides a range of 150 kilometers when charged for four to six hours.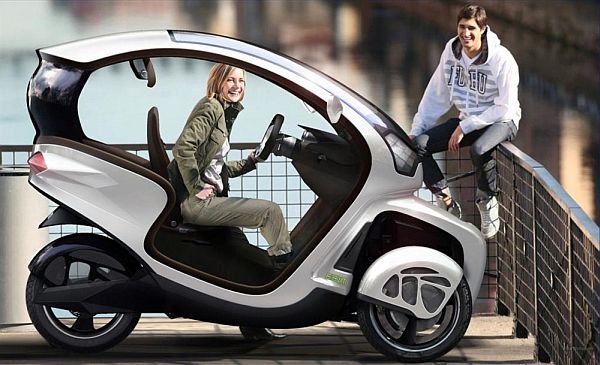 Source: Cardesign

Some more futuristic vehicles similar to E3WM
1. The Motorized Monocycle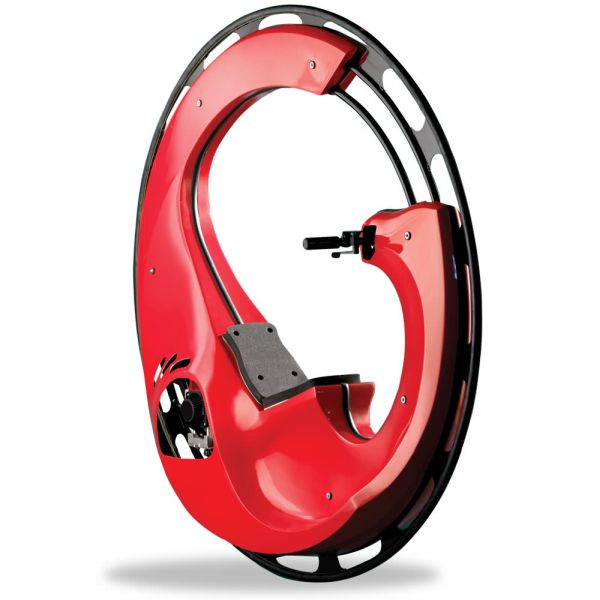 The design for motorized monocycle was originally conceived in France in 1869. Powered by a 31 cc hp engine with a maximum speed of 25 miles per hour, the wheel operates by the application of centrifugal force and has an outer flywheel of rubber. A fiberglass frame encloses the engine and the fuel tank. Therefore, it provides a comfortable seat to the rider in a sitting position. It can run for approximately 2 hours on just a half gallon of gasoline.
2. ALIAS
It is a design from ZAP and Jonway Auto of China. Furthermore, it is a sport type electric car having rack and pinion steering. In addition, it uses lithium batteries and utilizes modern technologies like power windows, power steering, and global positioning technology, etc.
3. Two Person 60 MPH Hovercraft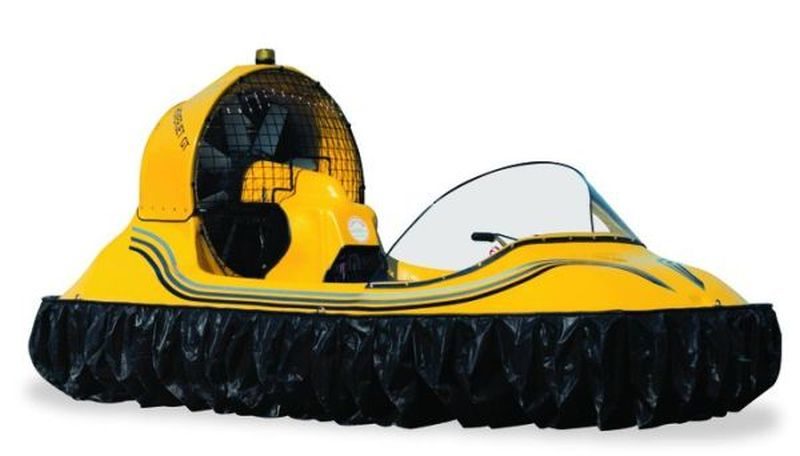 Powered by a 60 hp gasoline engine, this hovercraft has the capacity to travel briskly on both water and land with a maximum speed of 60 miles per hour. A handlebar-style tiller enables the rider to change directions and speed. It travels smoothly on snow, ice, water, sand, mud, and grass. Furthermore, according to its design, it would even float on water.
4. Personal Submarine
This submarine has an ability to descend up to a depth of 1000 feet. 3 horsepower main thrusters facilitate it. Furthermore, these also assist in direction control and two 3 horse powered vertical/translational thrusters that assist in lateral control. In addition, with a seating capacity of two persons, this submarine has all latest submarine features.
5. Flux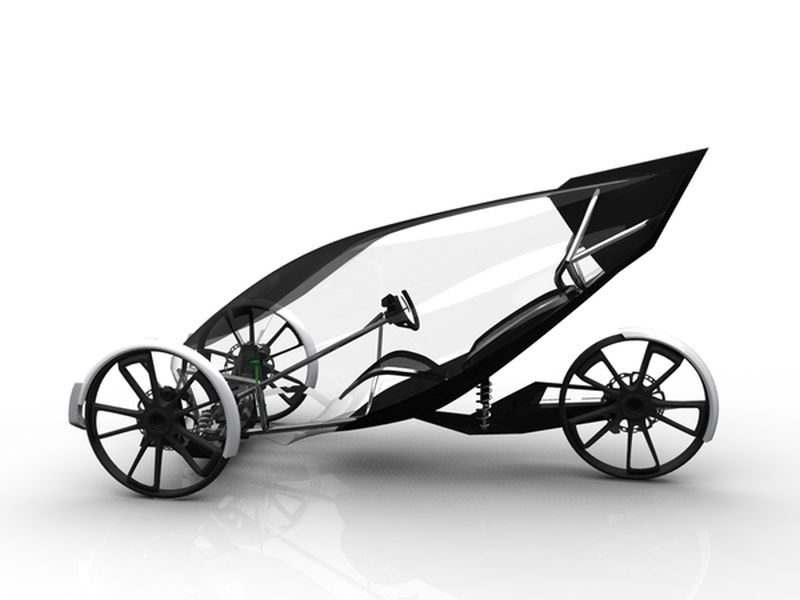 Designed by Leigh Hendrik Cosentino, 'Flux' runs on electricity and is tailor made for smaller streets. This is a three wheeled vehicle with hydraulically controlled doors for entry and exit. This vehicle comes up with telescoping steering assembly which allows users with different arm lengths to adjust easily.This vehicle is equipped with modern features including LEDs for better visibilty.
6. Electric Personal Vehicle by Sergio Luna
It is a futuristic car based on segway transport technology. The car is powered by four electric motors. The car is small in size with a seating capacity of only one person. Furthermore, it would easily fight with traffic problems as it has many fourth generation features.
7. The Epic EV Torq eletric trike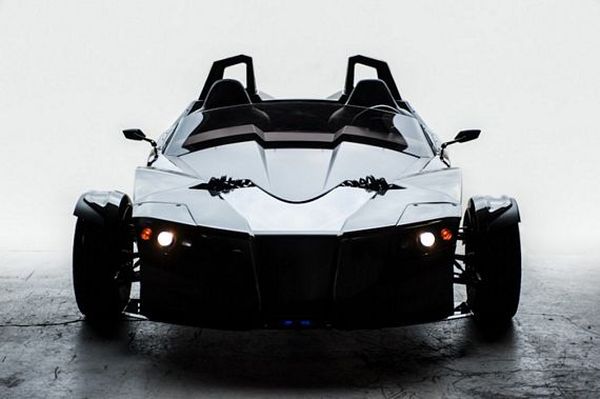 It is a three wheeled electric sports car designed by engineers from California. Moreover, it is powered by a 200 hp engine and fueled by 30 kWh lithium iron phosphate batteries. Furthermore, it is supported by modern features like digital dash display and automatic turn signals, etc.
8. Kalisto
Kalisto is a tear drop shaped futuristic electric vehicle and is designed by Niklas Wejedal garners. It requires less maintenance and is easy to handle. It has seating capacity for two persons and has some space for luggage also.
9. ON-ONE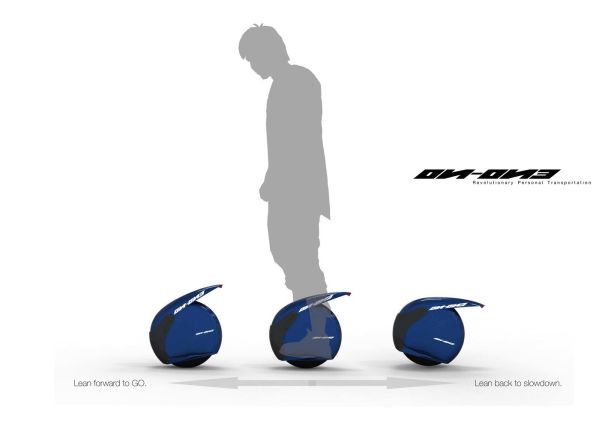 Structured by Nishi Norifumi, this one-seater vehicle is fueled by rechargeable Li-ion batteries. In addition, it will have a top speed capacity of 12 km/hr. It has a super compact design, designed for congested urban areas. Moreover, it has advanced features like advanced key-less 'kill' switch that turns off the whole vehicle, once the driver makes an exit.
10. ZE By Renault
It is design by French car brand Renault. It is a futuristic electric powered vehicle which you can easily recharge in less than 3 minutes. With a compact design and airless tyres, its operations will be fully automatic. In addition, it will be having many other hi-tech features as well.
11. Solar powered concept car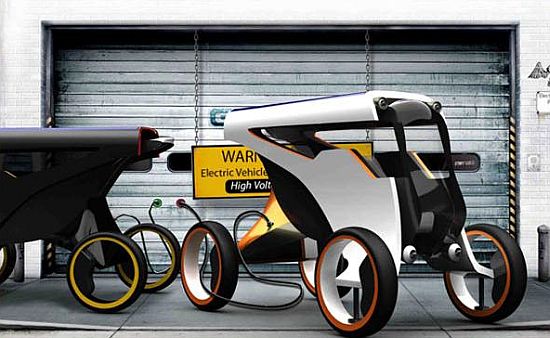 Eco Factor: Solar-powered car with OLED and LED lighting for more efficiency.
There is no use developing an electric car which weighs more than a ton. Electric engines demand cars that are light in weight and don't have silly electronic components installed in them to cater to people who just want some electronics in everything they use. The Future Personal Commuter is one such design which tries to make the most out of the solar panels that will be installed on its roof.
The car has been designed for daily commuters who love driving along. It says "NO" to high tech gadgets with just the bare essentials. The car would seat 2 people in a 1+1 inline seating arrangement. Apart from solar energy, the car will also be able to recharge its batteries via a conventional AC wall socket, with LEDs depicting the amount of charge the battery has. To make the most of the energy stored in the batteries, the headlights and the taillights would be made using the latest OLED technology.
The Dark Side:
With no special electronics taking care of the driver, and the body already made from light-weight materials, we really doubt the safety of a potential driver caught in an accident.
12. Micron – An all-electric car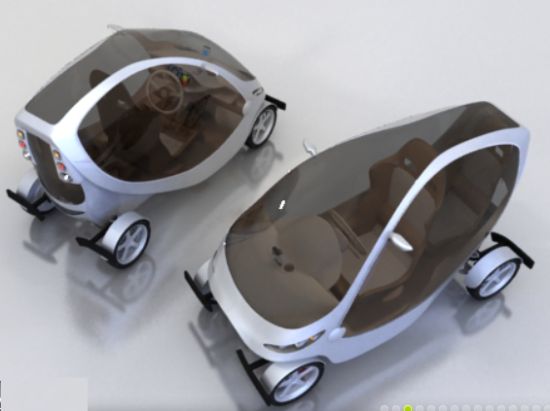 Eco Factor: Zero-emission car powered by electric batteries.
The Micron is an all-electric four-wheeled vehicle designed by Exid for young individuals. The car would prove to be a simple, smart, clean and economical answer to rising pollution levels and difficult city lanes.
The two-seater vehicle will seduce youngsters seeking independence and mobility. The car weighs just 350kg. Furthermore, it is propelled by an electric motor churning out up to 13KW of ecofriendly power. The onboard batteries provide a range of up to 150km and a top speed of 45kph.
Read More: 6 – Ways to make your commute eco-friendly