Winters are here again. This means you have to keep cozy and warm, usually through heaters. Heating the house is expensive, and energy costs for the house goes through the roof. Using conventional energy to heat is not eco friendly. Then again, you have to wear warm clothes and jackets too, and many of these are made from materials that aren't good for the environment. Even certain fun activities during winter can increase your carbon footprint. In this article, we aim to help you stay warm, wear warm and have fun, basically how to spend winters in an eco-friendly way.
How to spend winters in an eco-friendly way 
Turn down the heat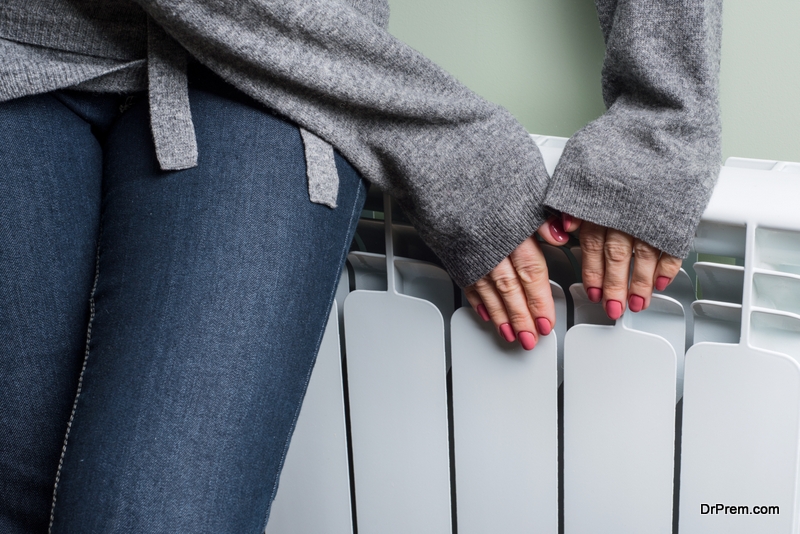 It's awful to come back to a freezing home in the dead of winter. That's the reason why many people leave the heating on when they leave the house. If you do that too, you must have been paying astronomical bills, and wasting electricity. To cut down on both of them, the environmentally friendly way to survive winter is to reduce the heater down a little. But never switch off the heating completely as it will cost more energy and take longer to heat the house again, besides the pipes will not freeze. Keeping the heater on at a lower degree will be best for you and the environment.
Reduce the water heating cost
It's unimaginable to take a bath with cold water in winter. The cost of heating water in the winter also adds to the energy bill as well as using up a lot of energy. If that is not green energy, you are adding to your ecological footprint. The best way is to reduce the temperature of the water heater from around 140 degrees to about 120 degrees. This reduction of 20 degrees also will save both on energy and energy bill cost.  And fix the leaky faucets and showerheads too to save precious water. For about 10 to 20 dollars, low flow fixtures are affordable and save water from 25% to 60%.
Get a rug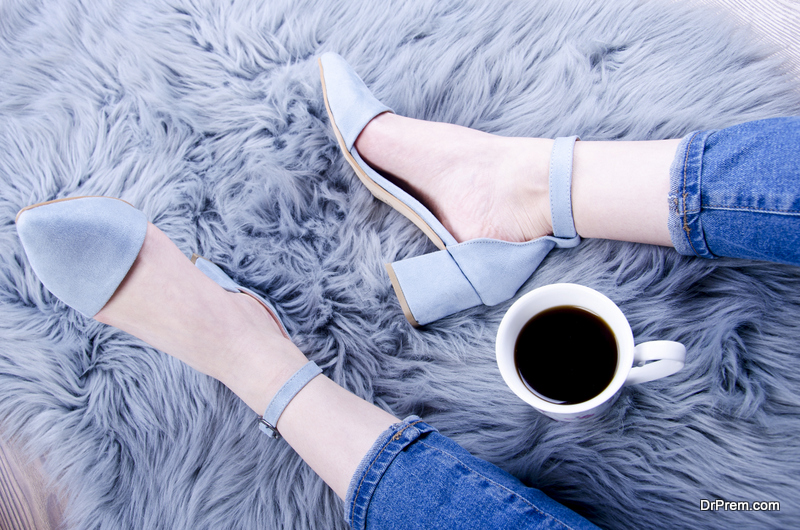 Rugs add to the beauty of the room and insulate the same. Throwing a woolen wrap over yourself and sitting in front of an eco friendly fire is one of the best ways you can spend winters in an eco-friendly way, and save a bunch in energy bills.
Draw the curtains
One of the most affordable ways for sustainable heating is to put in some curtains. Curtains help to keep the room warm and pretty it up. But if you do put up curtains, remember to open them in the daytime so that the rooms get heated up with sunlight. Close them before sunset to trap the heat and reduce your heating bill. At night, curtains will keep the cold out.
Invest in a humidifier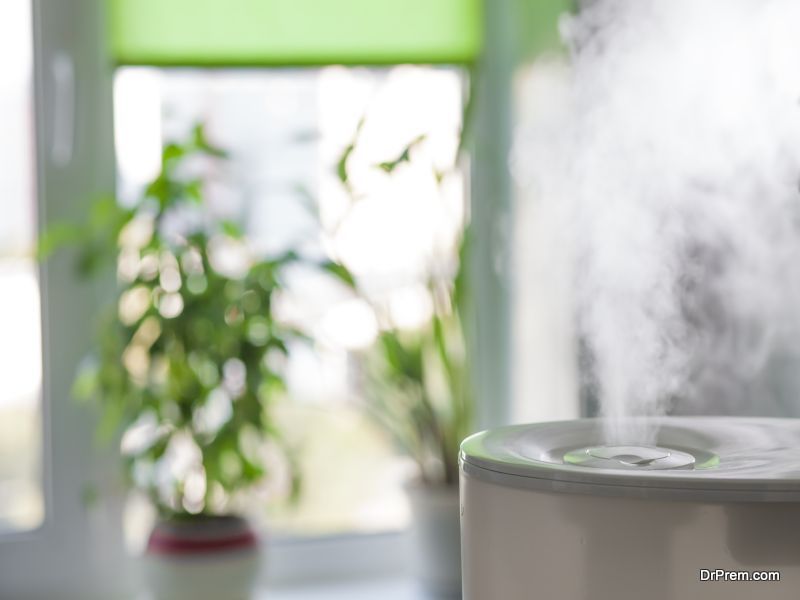 You must know that humidifiers add moisture to air. In winter the indoor air is dry, leading to respiratory problems. But did you know that moist air holds heat better than dry air? Getting a humidifier will be great for your sinuses, allowing you to breathe easily as well as help to keep the home warm. This is one of the best ways for an environmentally friendly way to survive winter.
Clean the filters
The furnace filters should be replaced and cleaned regularly. Dirty filters can also restrict the airflow and increase your energy consumption. When the filters are clogged, air cannot pass through the filters leading to overheating.
Seal all the nooks and crannies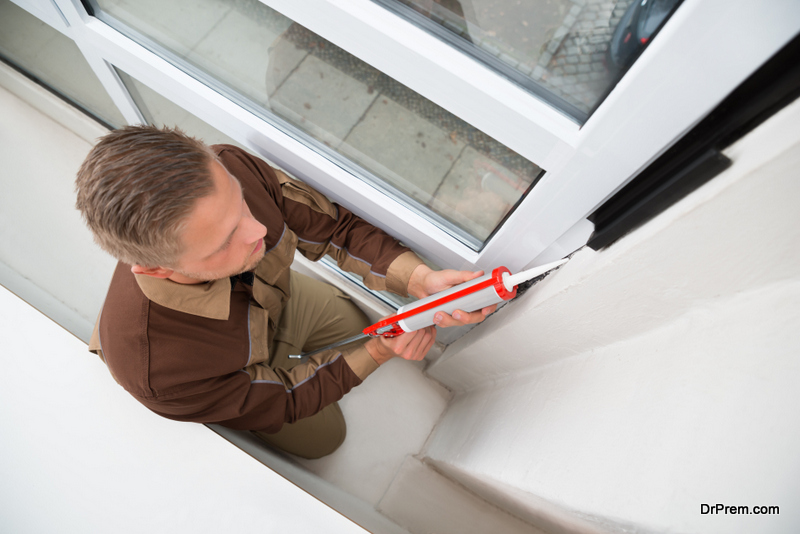 Heat loss is a major problem in most homes. Heat escapes through tiny nooks and crannies but it can be easily fixed. Seal all your doors and windows, cover the bottoms of doors with door strips or towels. The chimney should be sealed too, when it's not in use. Use towels or inflatable to seal the chimney if the chimney flute does not close all the way.
Check before you buy
If you really have to buy, buy garments which are sustainable. Many modern winter garments release millions of microplastics which, after ending up in the waterways and oceans, spell disaster for marine and aquatic life. Try to avoid nylon tights which are petrol based, and cannot be recycled. There are some brands such as Heist which manufacture tights from 86% recycled waste. Do your research before buying anything and get to know about the process of manufacturing, whether they follow fair trade policies and their raw materials.
Think twice before a tempting purchase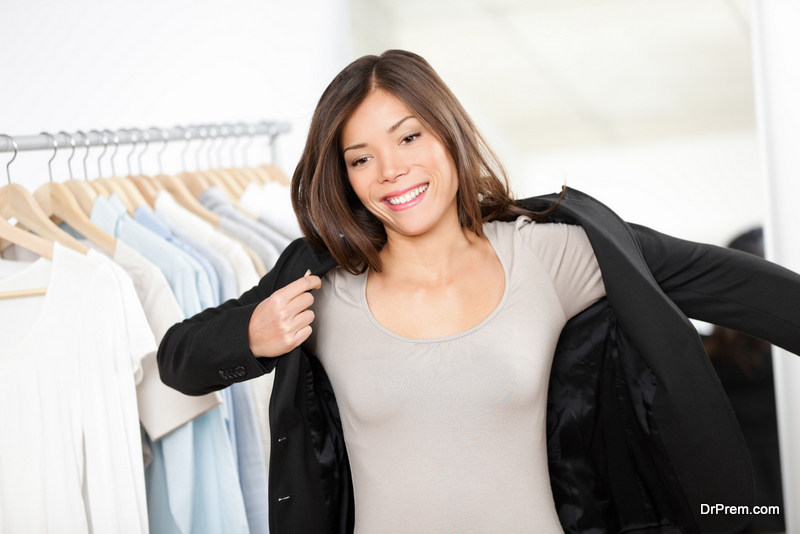 Winter is also the season when you look stylish and elegant in gorgeous jackets and boots and sweaters. Every year the trends seem to change and it is very tempting to buy the latest style of coats and jackets to step out in style. This is more of a fast fashion trend and as many people are aware, fast fashion is one of the worst environmental offenders.
An environmentally friendly way to survive winter, is to think twice before buying any new winter garment. Don't chuck your old coat or jacket which can be repaired and serve a few more winters. The new winter fashion trend for the eco conscious is to reuse, restyling, and borrowing, buying vintage items or second hand items. This will conserve a ton of raw materials and you will still look great. There are many sites online where you can rent the latest styles in garments and then return it. This way, you would still be wearing something new and refreshing, without actually buying something new. You save a ton of money and it's better for the environment.
Keep composting
Don't stop composting in winter. It's actually quite easy to do that without having to tramp through the snow. Just compost in the biggest bin you can find right outside the back door. Since its freezing, the compost will freeze too, and there won't be any stink. So instead of throwing away all the compostable items, you can keep being eco friendly and composting.
Eco friendly winter activities
Get out and into nature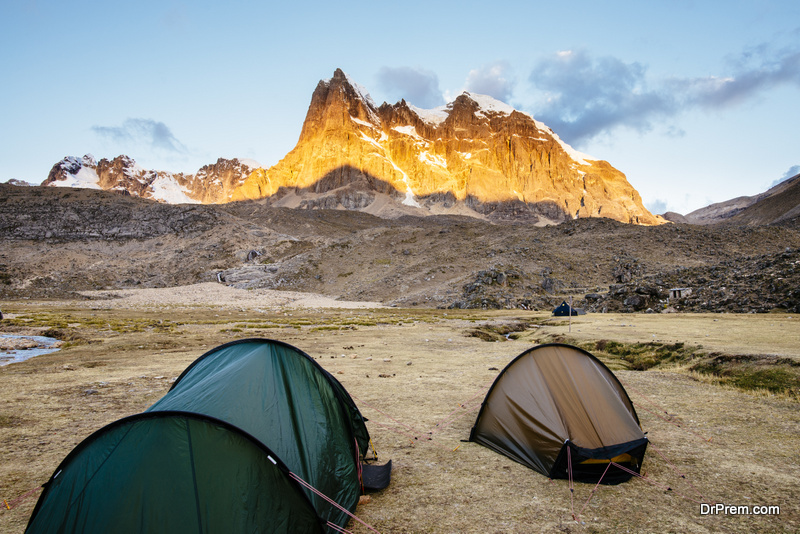 You need not stop your fall outdoor activities in winter, especially when it's not severe. You can go for hikes and enjoy the beauty of the landscape changing from fall to winter, and winter to spring. It's one of the best green winter activities where you get to collect winter souvenirs such as pine cones, rocks, leaves, acorns, and colorful berries. Make your trekking trips fun by inviting your friends to come with you.
Staycation
Instead of going out of your hometown or city, stay at home and turn it into a wonderful stay at home vacation. This will eliminate any of the emissions which might be generated due to travel. Visit some of the memorable spots in town, get some logs and have a bonfire in the backyard. Decorate the backyard with LED light strings which are quite affordable. They make your yard look charming and pretty.
Pamper yourself at a spa in town and relax. The few days off from work will be much needed break for you, and you feel refreshed. A staycation is one of the best green winter activities you can do.
Baking party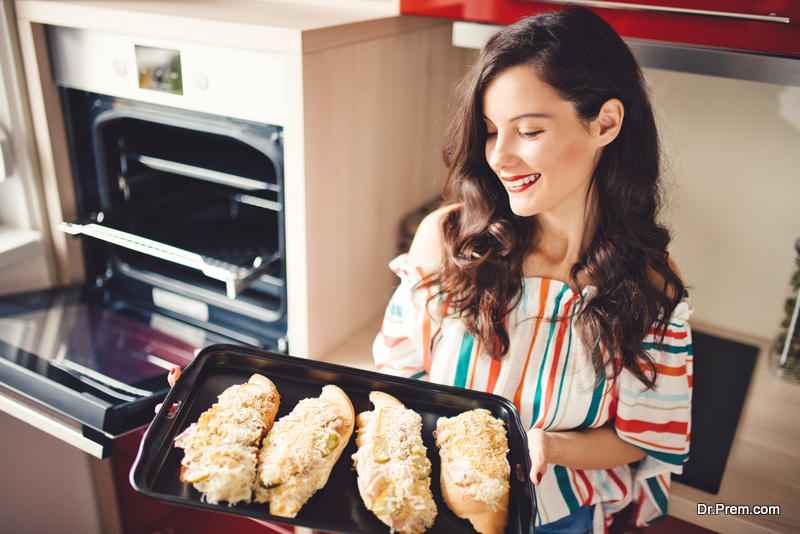 Baking is great fun if you're into it and in the holiday season in the winters, you do end up baking quite a lot. Instead of slogging by yourself in the kitchen, invite your friends, pool vegan or organic  ingredients to  make the most delicious eco friendly goodies. Making them in bulk will let all of you gift them or enjoy with your family.
Craft party
Keeping kids busy indoors all the time in the winters is a challenge for most parents. Kids have a lot of energy and instead of them tearing around the house, engage them in activities like craft. Invite their friends over and have a craft party. You can take turns hosting each other's kids so that they're out of your hair some of the time! Teach them to make fingerprint paintings, paper snowflakes, gifts for their friends and so on. If you're having a craft party for adults, you can make things such as quilts, blankets, wreaths and so on, which you can donate to a charity later.
Travelling by train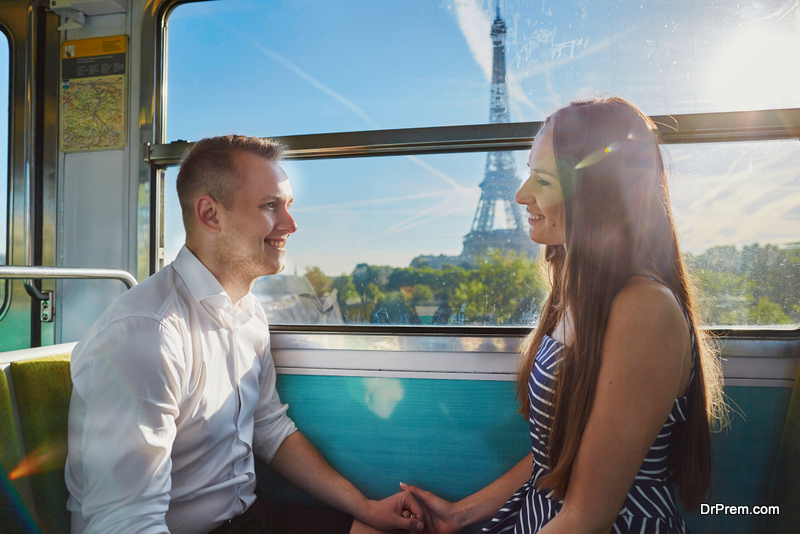 Travelling by train is by far one of the most eco friendly ways to travel. Even if you can reach your destination by flight or by car, choosing to go there by train will reduce your carbon footprint and be better for the planet as well. Get yourself a nice book to read or just take in the beauty of the scenery you pass. Trains rides have a serenity which is unmatched.
Build birdhouses
Birds need warm sanctuaries during winter. Build as many bird houses as you can with your friends and community, in your backyard and in the entire neighborhood.
Visiting the library is another green winter activity. Making your own snowman with your children, and having snowball fights with them will create lovely memories and of course, these truly fun activities are the most eco friendly too!