Now that it's2018, it seems everyone's getting on the eco bandwagon. Why? Because we've become a lot more conscious about the environment. How so?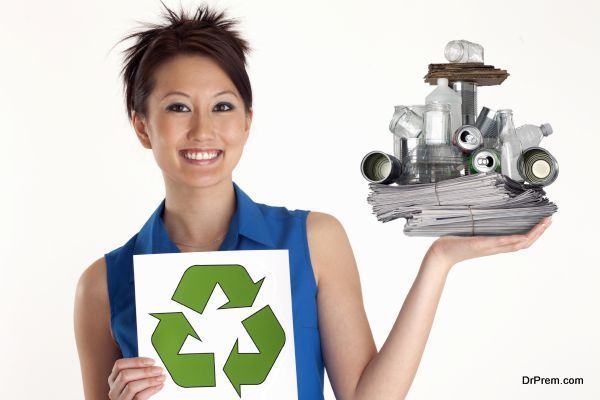 Many of us are starting to make a real effort to reduce the environmental harm of our activities.
Whether that be recycling better to reduce the emissions from harmful chemicals and greenhouse gasses released from rubbish in landfill sites…
Or trying to be more energy efficient at home to save money…
Acting to keep more resources on the earth longer…
Carpooling, which not only saves big bucks on gas but also means fewer cars on the road, leads to less carbon dioxide and other pollutants getting into the air…
Cutting down on meat consumption to be healthier and to cut down on global greenhouse-gas emissions caused by animal agriculture…
The list really does go on.
This is a great effort. But although you may feel like you are doing everything to ensure your activities don't have a significant impact on the environment, many of us forget about the carbon emissions released when moving home. However, moving in a "greener" way is completely possible.
Here are some of the methods you can use to ensure that you reduce your carbon footprint during a house move:
Fuel efficiency
The major source of carbon emissions during a house move is fuel. Naturally, the best way to reduce carbon emissions would be to ensure that you utilize the vehicles efficiently.
You can do that by:
Taking as few trips as possible before the move
Got some errands to run? Do them all at once if you can.
Want to buy some furniture for the new place? Save time by viewing the items online and cut the window-shopping in half.
Or make a day of it have a big shopping trip in one go.
Essentially, try and maximize what you can do in the shortest possible time. You'll feel so great that you've managed to sort it all in one day instead of going back and forth. Whilst being kinder to the environment, you'll also save money and your time.
Keeping tires appropriately inflated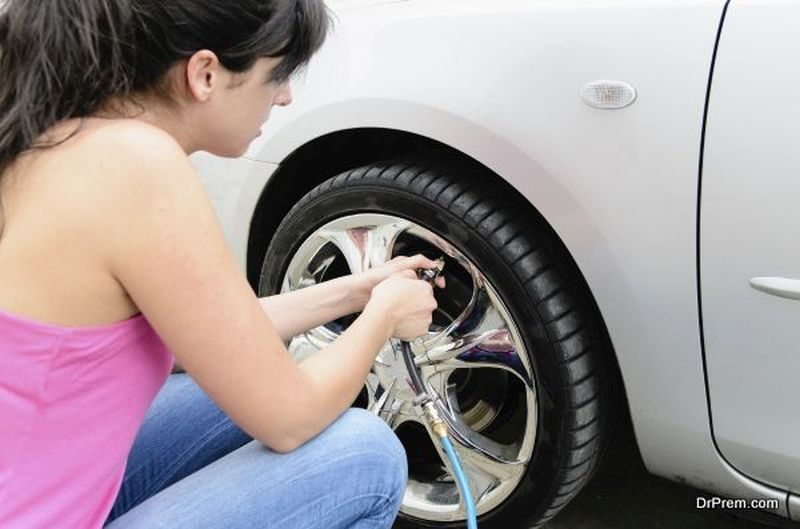 Tires that are not correctly inflated cause energy loss. If you are moving yourself and you rent a van, make sure the tires are inflated according to the factory specs. That way, your fuel economy can increase up to three percent.
Hiring eco-friendly movers
Hire movers that employ green moving methods such as proper waste management, use recycled packing material or use biodiesel fuel to reduce the C02.
The moving comparison site Buzzmove has recently set up a grove with Trees for Life in order to encourage the removal industry to neutralize their carbon emissions by donating trees in the Caledonian Forest – a preservation area in Scotland. Not only is this neutralizing the carbon emissions released right now, it's also a fantastic long-term investment. For instance, 1 tree can absorb as much as 22 kilograms of carbon dioxide per year and can sequester 907 kilograms of carbon dioxide by the time it reaches 40 years old.
Use packing materials that are environmentally-friendly
The packing materials involved in moving are generally not eco-friendly. Some of the materials that you should avoid, and their substitutes include: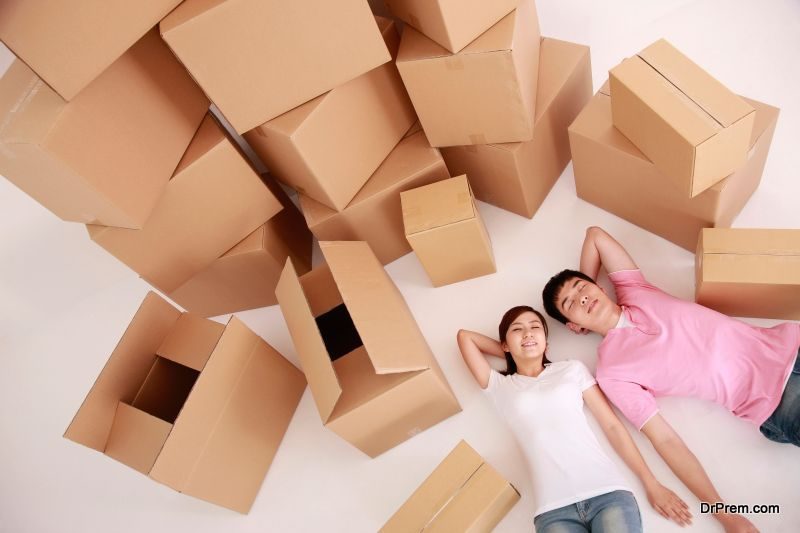 Boxes
Many people assume that getting a recycled cardboard box is the savviest thing to do. While this is better than buying some new boxes and then throwing them out, used cardboard boxes are likely to split and generally aren't very sturdy. They usually only last for about 4 moves at best. Renting some plastic boxes are a much better shout. They last up to 500 moves! How efficient is that?
Bubble wrap and Styrofoam packing materials
Bubble wraps are made from petroleum and top of these materials end up in landfills since they do not decompose. A good substitute would be using air-popped popcorn and shredded paper for padding. The shredded paper can also be recycled after moving. If you prefer to buy padding, opt for reusable pads, recyclable packing paper, and specially marked biodegradable bubble wrap and packing peanut.
Recycle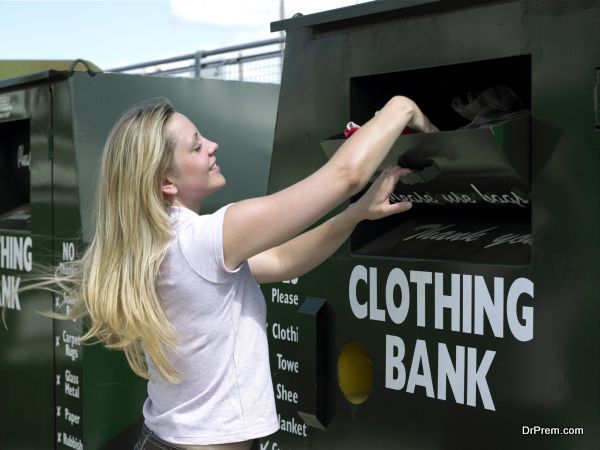 When moving, it's essential to be honest with yourself and get rid of things you don't need any more. Instead of letting your unwanted goods fill up the landfills, you can get rid of these things in an eco-friendly way by:
Donating it to charity
One man's junk is another man's treasure, right? So, don't throw out your unwanted goods. It doesn't have to be just ornaments and clothes. From old clothes and ornaments to furniture, kitchen utensils, CDs, toys, electronics, tableware and cooking equipment – any and all of these things could be really useful to someone else.
Giving electronics to e-waste recyclers
Get in touch with electronic stores that run recycling programs. This also ties in with the first point of fuel efficiency. The less stuff you have, the less gas you'll need for your journey, meaning less C02 released. Plus, if you get rid of loads of e-waste, you may even end up needing a smaller van which will save you a lot of bucks.
Make an effort to save energy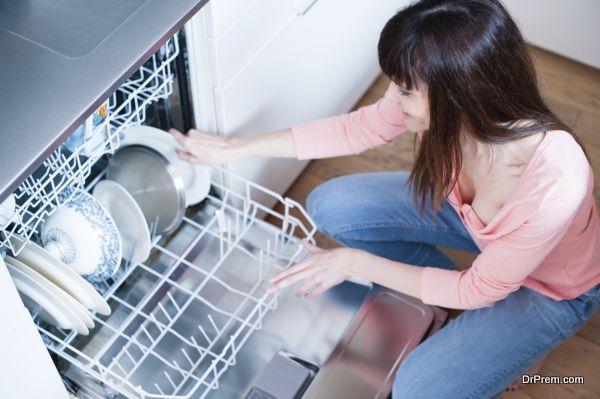 While purchasing new electronic for your new house, go for energy-efficient options where you can. There really are so many different appliances that can be energy-efficient, such as:
Air Purifiers (Cleaners)
Clothes Dryers
Clothes Washers
Dehumidifiers
Dishwashers
Freezers
Refrigerators
Another good indicator is the energy star logo. Energy star promises to help consumers save money on operating costs by reducing energy use without sacrificing performance. Using these approaches successfully helps you to reduce the carbon emissions released when moving.
We hope these tips make you realize that being environmentally conscious while moving doesn't have to be difficult – and will also save you a lot of time and money in the process.
Article Submitted By Community Writer