It's the quandary you face every day – what kind of fresh produce should your buy and how do you find the food which is the most beneficial for health. Farmers worldwide use pesticides to help the crops grow, but at the cost of our health. Pesticides do not kill just pests, but they harm every kind of life, whether it's you, me, fishes, birds, flowers – in fact, all life. Though there is an outcry over avoiding pesticide free food, there is a long way to go for the time when all produce is pesticide free or organic. So how do you buy and eat fruits and vegetables which are free of pesticides – here are some tips:
Findings from research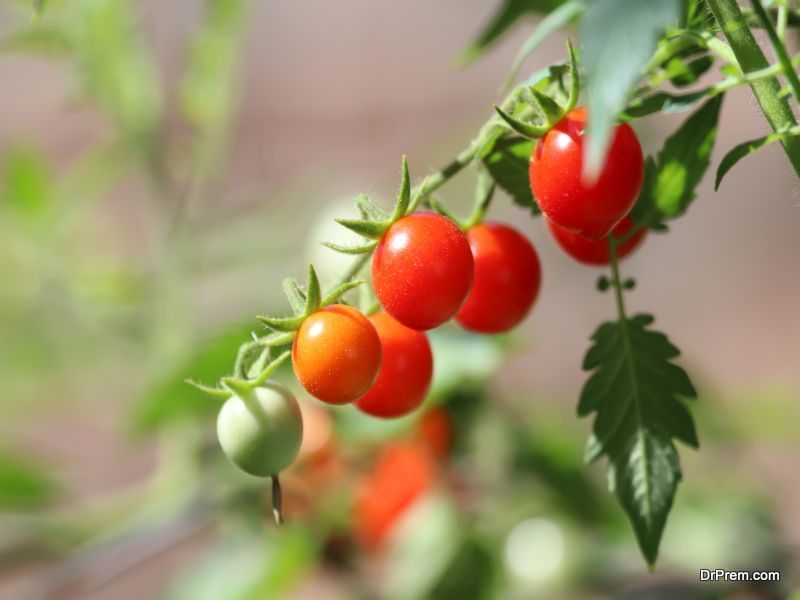 Some research has revealed that certain fruits/ vegetables have low pesticide residue, while others contain a high amount of chemicals. Experts suggest the best way is to buy organic options for the produce which have high pesticides content and buying conventionally grown vegetables and fruit which retain the least amount of pesticides.
Before going on to the lists of desirable/undesirable fruits and vegetables, let's get to know the difference between 'organic' and 'pesticide free'.
What is organic and pesticide free produce?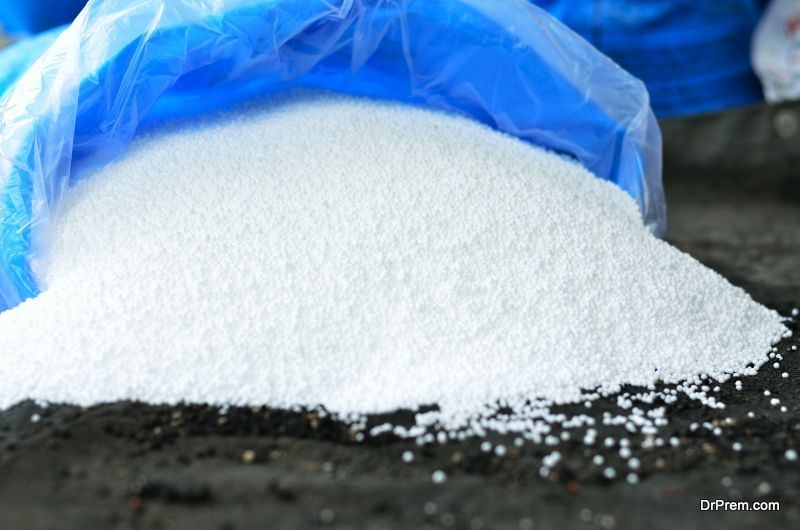 Organic fruits and vegetables are produced without the use of synthetic pesticides and fertilizers. Farmers use beneficial worms, diatomaceous earth to provide nutrition to plants. Natural pesticides such as Derris plant roots (rotenone), dry chrysanthemum flowers and insecticidal bacterium is used to destroy pests. 'Organic' is certification regulated by USDA and the governmental agencies in other countries. Organic food has to be grown on land which is free from synthetic pesticides for at least three years.
'Pesticide free' is a rather loose term which is not as strictly regulated. Pesticide-free produce may not have synthetic pesticides but might have been grown using natural pesticides and on land which is not free from pesticides. You might also have noticed the term 'pesticide residue free'. This means that though the food was grown using pesticides, there might be no residual pesticides in the produce at the time of harvesting. Usually, third party companies test for pesticide residue.
Measures you can take to reduce pesticides from produce
Organic produce seems to be the most desirable for your table. But usually, whichever corner of the world you're based in, organic produce is quite expensive. One of the best things you can do is buy certain organic veggies and fruits which otherwise have high pesticides content. Check out these few things you can do to reduce the amount of pesticides in food:
1.     Rinse all vegetables and fruits before cooking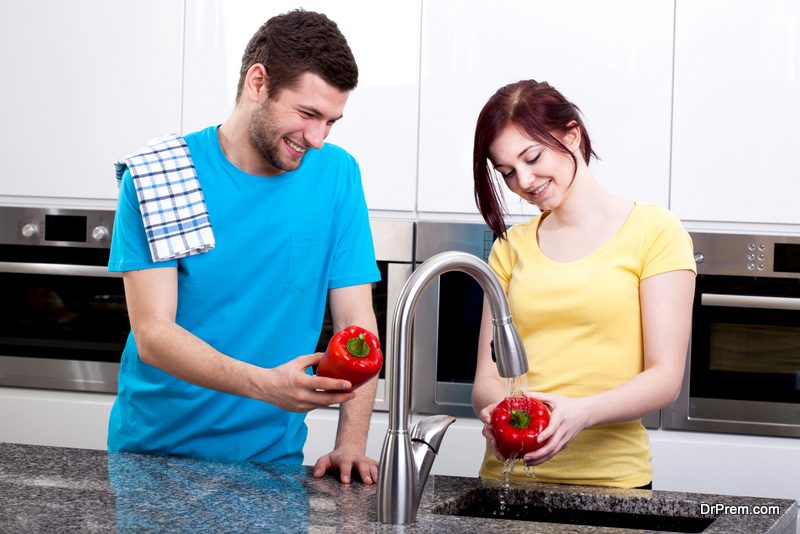 It has been scientifically proven that rinsing produce before using under running tap water can eliminate pesticide residue. You should rinse for a minimum of at least 30 seconds before you cook them. Rinse organic as well as conventional produce which will remove bacteria, non-chemical contaminants and pesticides.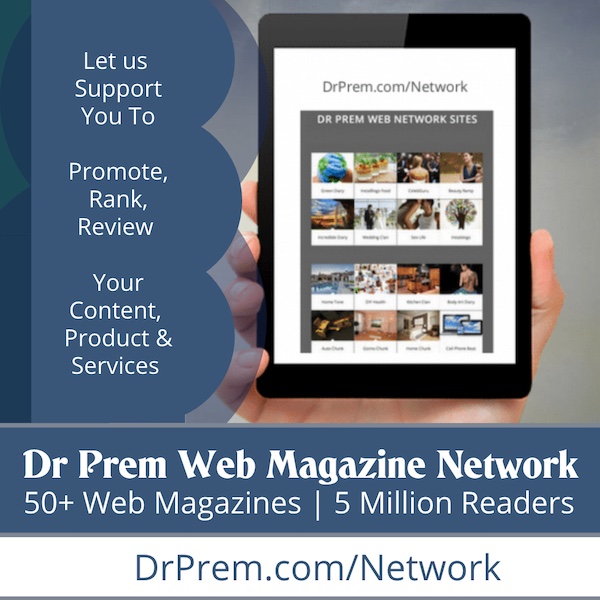 2.     Soak them in baking soda
A study by the Massachusetts University has revealed that soaking produce in a baking soda and water solution is very effective to get rid of pesticides in veggies and fruits.
3.     Cook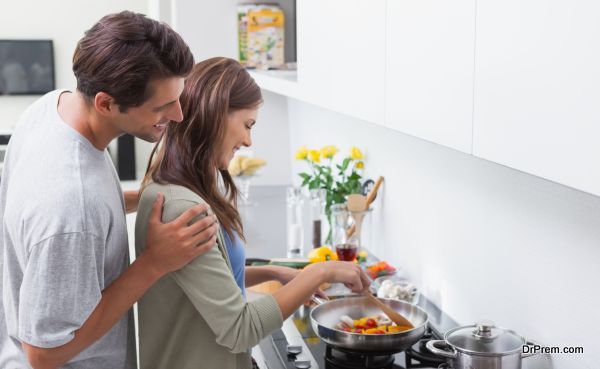 If you're buying conventionally produced vegetables, its best to cook them as cooking also reduces pesticide content of vegetables, according to studies.
4.     Grow your own food
One way to eat clean food is to grow your own food. You can use organic seeds, make compost to fertilize the vegetables you plant in your backyard or in pots in your balcony, or in vertical garden/s in the house. It won't be enough but at least, you'll be easy about eating some food.
You and your friend/neighbors/family can lease a plot of land and grow veggies and fruits on it in an organic manner and enjoy the taste of produce you have planted and cared for. Get your kids involved so that they will learn how to grow their food themselves too.
Here are the lists of the cleanest produce as well as the most contaminated food so that you can decide what to buy:
List of cleanest produce
1.     Avocados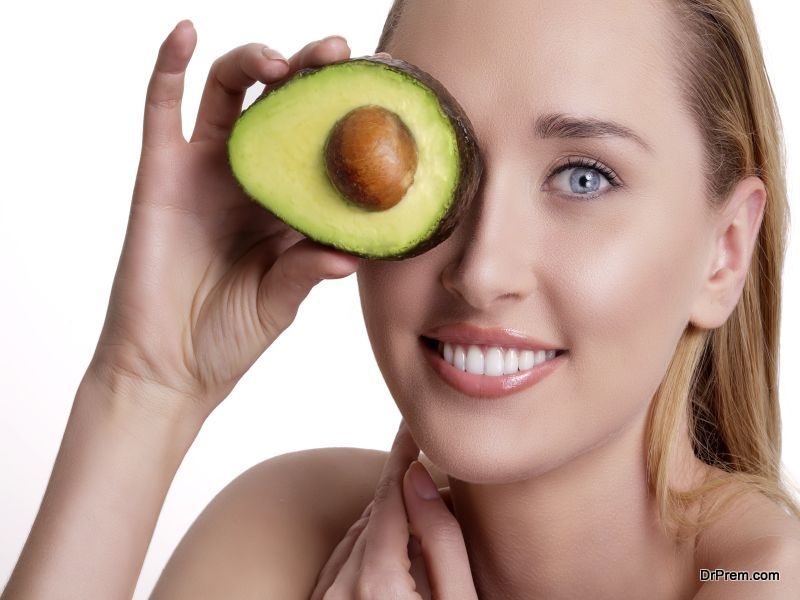 Less than 1% avocados have been found to have pesticides, and that too, just one pesticide. So go ahead and enjoy this awesome superfood.
2.     Sweet corn
Conventionally grown sweet corn too has very little residue. Though read labels before buying as some are grown from GMO seeds.
3.     Pineapples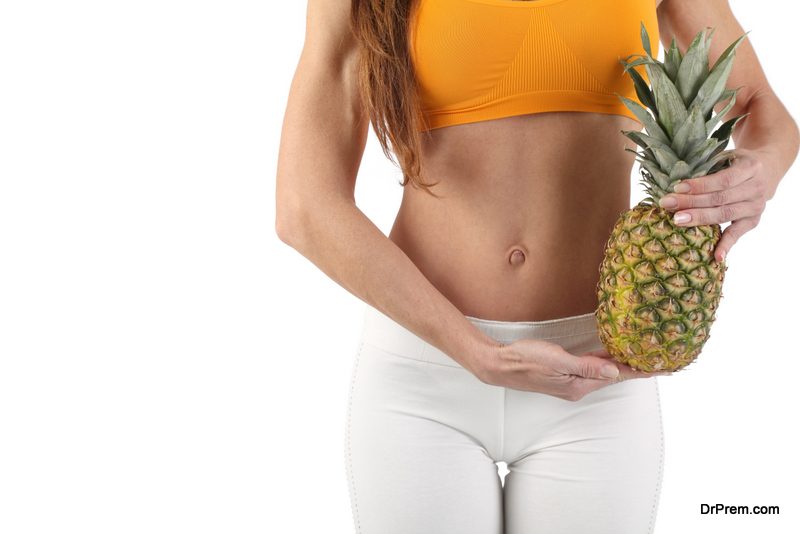 90% of the delicious pineapple was found to be pesticide residue free.
4.     Cabbage
86% of cabbage was residue free, with very little samples which were tested contained over 2 pesticides.
5.     Onion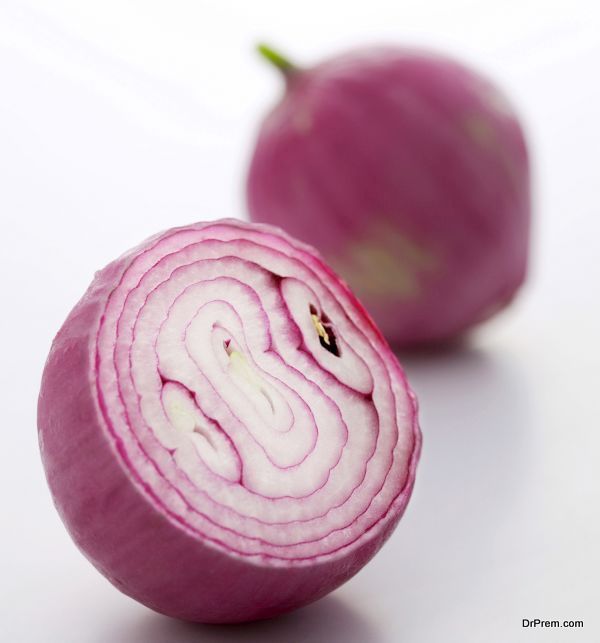 10% of onions tested had pesticide residue.
6.     Frozen sweet peas and papayas
Both of these food items were found to have less than two kinds of pesticides, and 80% of both were free of chemical residue.
Kiwi, Honeydew Lemon, mangoes, eggplant, cantaloupe, broccoli and cauliflower were also found to have low pesticide residue.
List of the worst offenders
1.     Strawberry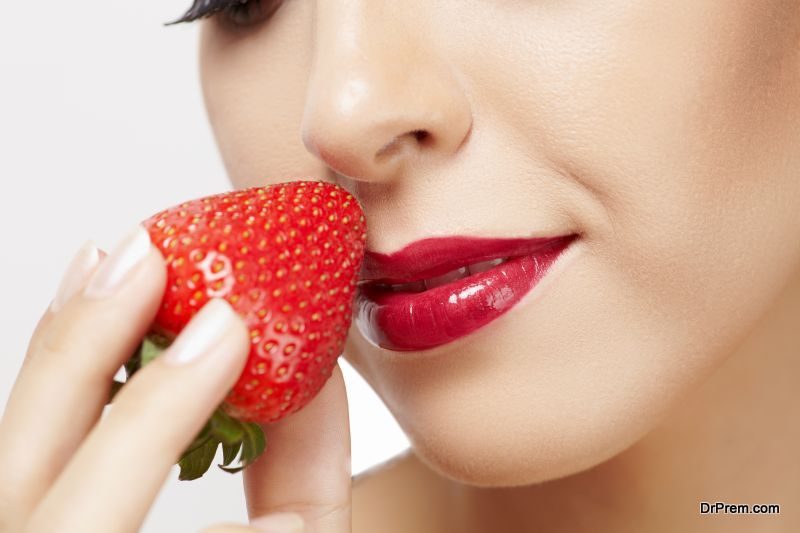 Just one strawberry was found to contain a whopping 22 pesticides, making it the most contaminated food. Better think twice before indulging in your craving for strawberries and cream!
2.     Spinach
97% of spinach tested for pesticides contained pesticide residue, especially permethrin, which is a neurotoxic insecticide.
3.     Apples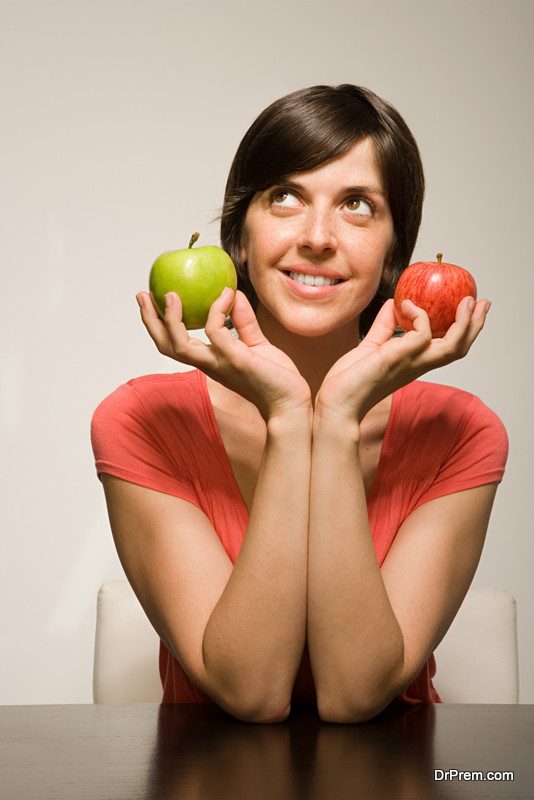 'An apple a day keeps the doctor away' may not be true any longer. It was found that 80% of conventionally grown apples had diphenylamine in them. Perhaps this is one fruit that you can buy organic.
4.     Nectarines
94% of nectarines tested had more than 2 pesticides, and some even had 15 pesticides' residue.
5.     Grapes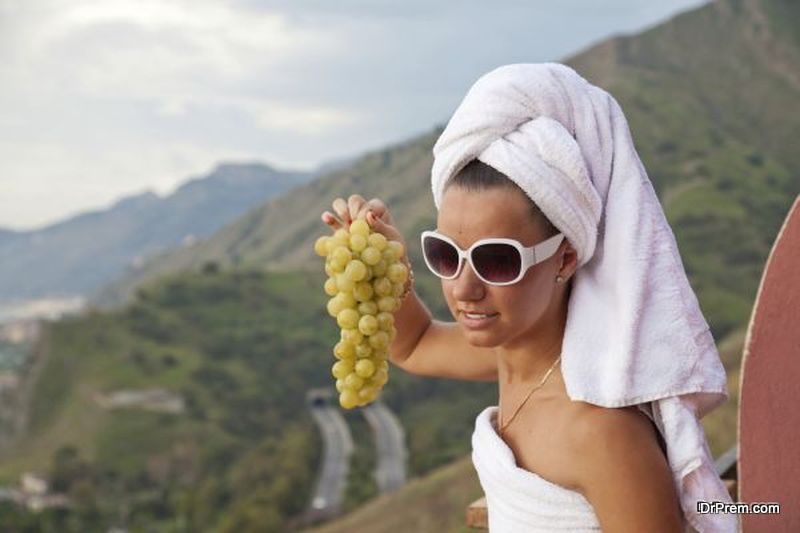 Over 96% of grapes tested had pesticide residue.
6.     Peaches
99% of peaches had residual pesticide of four kinds and more.
7.     Cherries, pears and tomatoes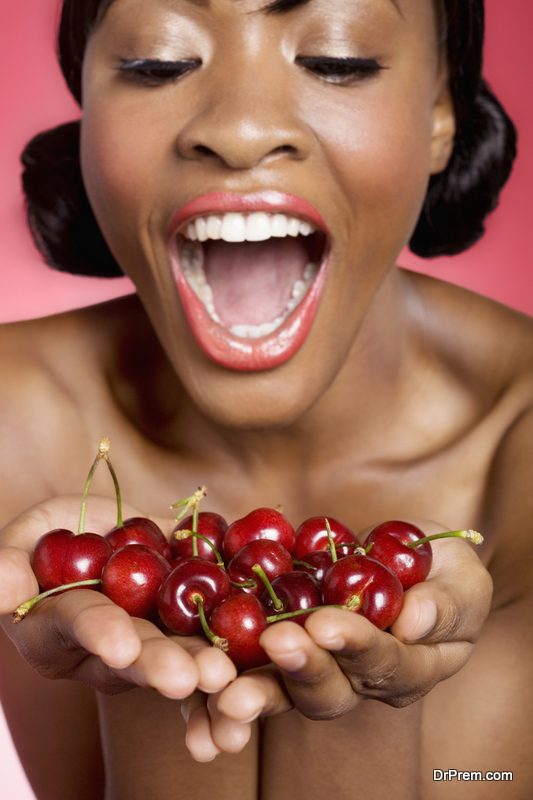 All of these had high pesticide residue. One tomato sample was found to contain 15 pesticides and breakdown contents.
8.     Celery, potatoes, sweet and hot bell pepper
These vegetables had pesticide residue too.
Conclusion
Eating fruits and veggies is very beneficial for health, whether they are organic, non-organic, pesticide-free or not. Your family's diet should have plenty of these foods, and by following a few simple methods like rinsing well, soaking in baking soda-water and cooking will remove/reduce pesticides.