A carpet is a blissful luxury at home which eases a tired feet and gives you the feel of your home. The whole look and comfort of your carpet can get tarnished, if its stained, smelly or dull. To clean your carpet, you do not necessarily need to pick up harsh and corrosive chemicals. Today you have natural ingredients which are quite effective in keeping your carpet clean. Many of you are sensitive to chemicals and so natural alternatives are definitely a better choice for you and the surrounding. Things you will need are:
Real natural flower power products
A vacuum cleaner
Carpet brush
Instructions that you need to follow are described below.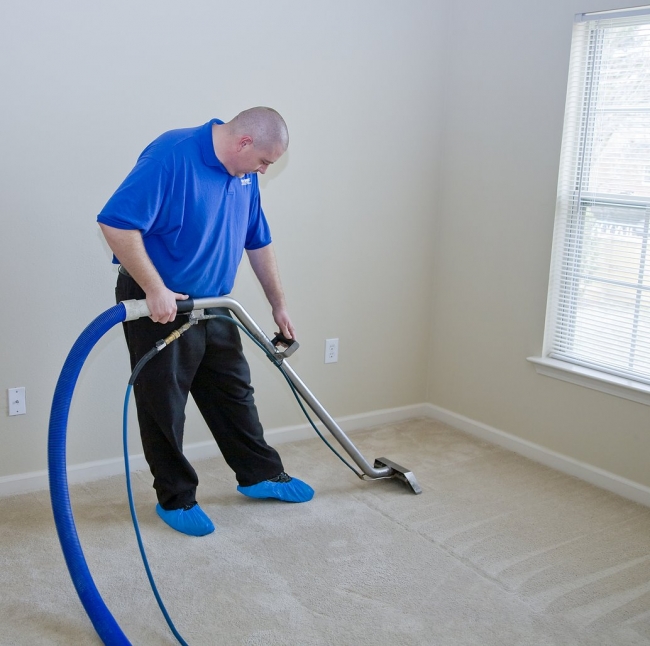 1. Choose products which are non-toxic in nature

You will need to be aware of the variety of cleaning products that are available in the market. Non-toxic Eco-friendly products are a better and safer choice. Real natural flower power has a varied range of cleaning products to offer. Super concentrated carpet cleaner, a deodorizing carpet booster for stubborn stain removal and carpet and upholstery stain remover are the three natural products that will cater to your carpet cleaning needs.
2. Start with your vacuum cleaner
The first step towards a clean carpet is vacuuming out the accumulated dirt. Overtime your carpet gets dirty and before you start with a rigorous cleaning routine, make sure that vacuum out the particulate dust. The areas under the furniture and around the edges also need to be cleaned thoroughly. Also keep in mind that water mixed with dirt will create mud which will be a lot more messy, so make sure that you use a good vacuum cleaner.
3. Apply the pre-spray

After you are done with removing the dirt, apply a pre-spray over carpet surface. You may use carpet stain remover to effectively remove stubborn stains and dullness. Spray the whole carpet with the product lightly and concentrate on stained areas. You may use a carpet extractor, if you have one orelse blot the sprayed area with a light microfiber cloth. It will act like a sponge and absorb the solution along with dirt easily. You may also use carpet booster powder to remove extra stubborn stains. You will need to sprinkle the powder over the stained area evenly and then vacuum out the carpet when it is completely dry. You will also need to leave the sprinkled area for sometime to allow the stain to dissolve. The time will depend on the rigidity of the stain. If you still feel the need for deeper deodorizing and cleaning, then apply the carpet booster with a carpet brush. Use the darker side for normal carpet surfaces and use the lighter side for delicate fabrics.
4. Deeper cleaning
Once you are done with surface cleaning, your carpet will need a thoroughly deep clean. Use your carpet extractor for this purpose and if you do not have one then rent one for a day. These cleaners inject hot water with a cleaning agent into the carpet and then sucks the solution out with the help of a very powerful vacuum. These machines are not very difficult to handle. All you need to do is pour in hot water and concentrated carpet cleaner and then start the machine. The cleaning agent is specially designed for such machines.
5. Clean evenly
Always ensure that you are not over-doing the cleaning process. If you do so, you may end up with cleaner spots and unevenness. If you wish to maintain a consistency then make it a point to clean the whole carpet and not just areas. Apply the cleaning agent all over the carpet and not just parts. It might consume a little more time but you are sure to love the result.
6. Finally drying the carpet
Drying the carpet depends on the vacuum pressure. If your carpet is taking more than four hours to dry, you should be concerned. The cause might be extra cleaning agent, wetting the underlay or may be a weak vacuum cleaner. The only solution here is upgrading your unit and being cautious about the amount of cleaning agent that you are applying.
The natural ingredients in the real natural flower power products will leave you a sparkling clean carpet without any unwanted chemical residue. The only thing that you need to keep in mind is the right ratio of mixing and applying the products. The nature and age of the stain will also determine that. These products are completely natural and are harmless to you and your planet. Happy green cleaning!